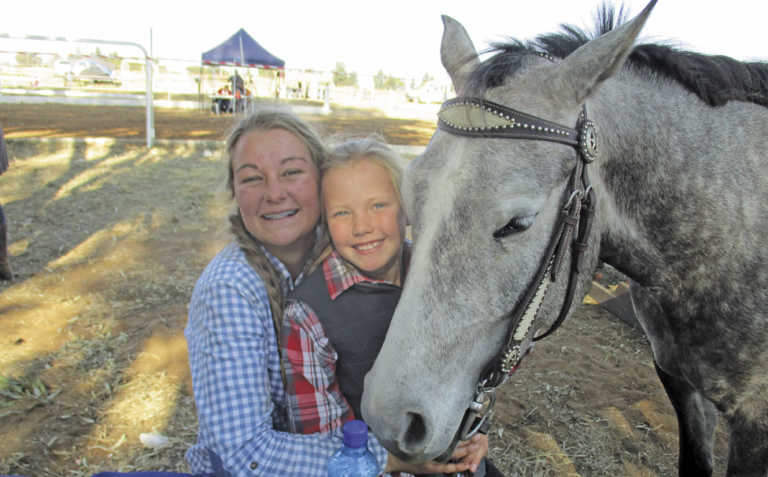 Western mounted games is the fastest-growing equestrian sport in South Africa. Barrel racing, which attracts large audiences and generous prizes in the US, is probably the best-known event.
Others include hurry scurry, keyhole, stake races, flag races, speedball and bending poles.
All events are ridden against the clock, and a horse/rider combination always starts at Level 0 (the slowest time) and moves up the levels as it improves. For example, in barrels, the Level 0 time is 30,1 seconds, while Level 4 is 18,71 seconds.
Points are gained for riding a pattern correctly in the shortest possible time. Competitors ride at five different levels and are grouped into three age categories: junior, adult and masters. (Disabled riders compete in their own division.)
The games are great fun, with a friendly atmosphere, picnic lunches and plenty of excitement as parents cheer on their children, or the children cheer on their parents!
Registered in 2013, the South African Western Mounted Games Association (SAWMGA) has grown to be the fourth- largest equestrian discipline. South African Equestrian Federation (SAEF) events incorporate competitors of all levels and ages; those affiliated to the South African Equestrian Schools Association (SANESA) compete in teams and individual competitions to gain school colours.
This year, the SAEF classes are working towards gaining Protea colours through international competitions against neighbouring countries.
Both SANESA and SAEF classes are generally held at the same venue on the same date.
Riding schools focusing exclusively on mounted games have proliferated in rural areas; these schools cater for children and adults who do not own their own horses.
Easy and affordable
Although riders must be able to ride a horse at speed while it twists and turns, the discipline is not complicated. As noted, it is judged only on speed. All riders must wear protective headgear, jeans or jodhpurs, and riding boots; no formal jackets or other expensive riding clothes are required.
There is also no limitation on breed, size or conformation of the horses involved. Most mounted games horses are easy-keeping breeds such as Arabian crossbreeds, Nooitgedachts and Quarter Horses.
It is relatively easy and affordable for a farmer to keep a few of these horses, as the same animal can be used by various family members.
Breeders are currently experimenting with crossbreeding Arabians with Quarter Horses to increase speed. Called Quarabs, these offspring may be ready for international competitions in the not-too-distant future.
However, at this stage, any calm, well-mannered gelding with enough speed to compete at Level 4 with a child rider is probably the most marketable horse.
Best horses
Most successful games horses for adults are short-legged and muscular. A sloping shoulder and strong, short cannon bones are ideal. Strong hooves with thick hoof walls are an advantage; shoeing is not needed, as competitions are run in sand arenas.
The horse should be at least four years old (the strain on ligaments and joints is too severe for young, growing horses), but there is no upper age limit, with some ponies still winning when they are well over 20.
For more information, visit sawmga.com.
Dr Mac is an academic, a practising equine veterinarian and a stud owner.