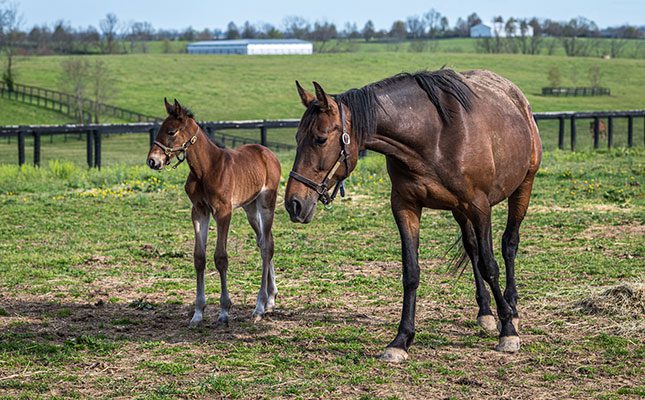 If you're considering taking out insurance on your horse, your first step is to establish exactly why you need insurance. In order to be insured, a horse needs a veterinary soundness certificate.
Its passport must also be updated to show that it has received all its relevant vaccinations. This means an initial capital outlay for veterinary costs. It's a good idea to consider insurance in the following circumstances:
Pregnancy
If you have paid a lot of money for a stallion service, it may be worth insuring the mare's pregnancy. The stallion owner's promise of a "live foal guarantee" means that the stallion will be available for another service, at no charge, should the mare not produce
a live foal.
However, circumstances change and there is no guarantee that your mare or the stallion in question will be around and fertile when next year's breeding cycle comes along.
Some insurance companies will continue insuring the foal under this policy until it is weaned.
Purchasing or selling
Another good time to insure a horse is when you buy or sell it. In this case, the outlay is protected so that you can refund the purchaser, or you can be reimbursed if you are the purchaser, should the horse die, have to be put down due to injury, or is stolen.
Fertility problems
Breeding mares and stallions can also be insured for loss of fertility caused by injury or disease.
Travel
If the buyer of a horse is some distance away, especially in the case of horses being purchased and imported or exported, you should seriously consider taking out insurance, as travelling results in a greater risk of injury or death. Insurance companies factor this increased risk into the cost of insurance.
In the case of a horse that is competing at shows or endurance rides several times a year in different provinces or across the border, it is a good idea to take out travel insurance that covers not only the cost of the horse, but also veterinary costs and hospitalisation.
You will have to assist the insurance company to establish the value of the animal. If you have bought a horse for a recorded price, that would generally be the replacement price to be insured.
Having said that, insurance companies have a fairly good idea of the going price of different types of horses. If you try to artificially inflate the replacement price of, say, a moribund crossbred pony in the hope that it will die soon and you'll be paid out, the insurer is unlikely to fall for this!
Critical care insurance
Many owners prefer to spend less on mortality insurance and more to cover the cost of critical care. This is needed because mortality insurance will not be paid out if you refuse surgery, hospitalisation or intensive care to save the life of your horse because you cannot afford it.
Critical care insurance is not the same as full medical aid. Often, in the case of a dearly loved horse, it will be more important for you, as the owner, to know that you can afford to get a vet to treat your horse in an emergency.
This type of in-depth veterinary care is also needed for a competition horse that is taking you to the top. Critical care insurance will provide a reliable source of payment should your horse need skilled veterinary treatment in a hurry, so that the problem or injury can be treated in time for you to compete at the next show.
Dr Mac is an academic, a practising equine veterinarian, and a stud owner.