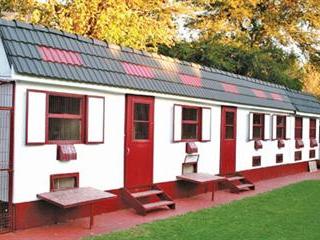 As noted in the last issue, the racing season lasts from May/June to the end of October. The distances start at around 200km, build up quickly towards the middle distances (up to 580km) and then gradually towards the long distances (640km and higher). The South African National Pigeon Organisation suggests that yearling pigeons should not be raced further than 850km and experienced, older pigeons not further than 1 000km in any race event. Decide which races you want to focus on and plan your training accordingly.
Racing velocities
The general wind direction, temperature and racing route (does it cover flat land or mountainous terrain, for example?) will influence the racing speed and expected hours on the wing. A smaller pack consisting of mostly inexperienced yearlings will often struggle to orientate itself in adverse weather conditions, with many birds never to return.
Study past winning velocities of the short-, middle- and long-distance races in your area and try to identify a general trend – then prepare your pigeons accordingly. But also take into account drastic changes in weather patterns, such as extreme cold or continuous rain.
Sprint training
Sprint racing refers to the distance flown, not the velocity. However, the latter also has to be taken into account. An average velocity in pigeon racing is around 1 250 metres per  minute. Short distances may involve velocities less than 1 000 metres per minute, while middle- to long-distance events are flown at 2 000 metres per  minute and more.
Since race conditions and velocity are bound to be related to the weather patterns and topography in your region, your pigeons' wing time is more important than the distance flown when it comes to sprint training. In other words, a certain part of the race route may be slower (due to the weather and/or landscape), while another part may be faster. Sprint training, therefore, requires bursts of speed combined with stamina training. So don't train for hours around the loft or embark on long road training flights only.
Some tips
Don't train your young pigeons in cold wind as this is bound to cause health problems. Once the flock shows signs of enjoying the daily home training and stays airborne with ease, loft train twice a day for 30 to 40 minutes to encourage speed. Once the pigeons have learnt road sense, road train interchangeably over distances of 30km, 40km and 60km, starting on a Monday morning.
Later, the distances will become greater and morning road training longer than 70km doesn't require home training in the afternoon. Tone the muscles steadily with gradual sprints, interrupted by stamina exercises twice a week and let the flock rest. Train the birds, don't strain them.
When it comes to feeding, the recipe for success is more work, more feed and less work, less feed. Just don't starve your flock. Road train your pigeons by releasing them in groups of three at a time, starting from as near as 20km. This improves their memory and orientation faculties. The winning pigeons in the sprints are those that take the shortest route home and do not stray from the line of flight.
Nutritional aspects
The main fuel for a racing pigeon is derived from fat. However, depending on the workload, it must only be given in minute quantities determined by the type of feed and supplementation. Wheat germ oil or a scientifically manufactured four oils mix can be added to the feed with a little Brewer's yeast as a binding agent.
Many champion fanciers use various fine seed mixes or a supplement of dehusked sunflower as a lunchtime feed. With longer distances, a few peanuts can be added. Protein is also needed to rebuild muscles. Be warned, though, research shows that many high-protein mixes are still too low in protein value.
Contact Thomas Smit at [email protected]. Please state "Pigeons" in the subject line of your email.