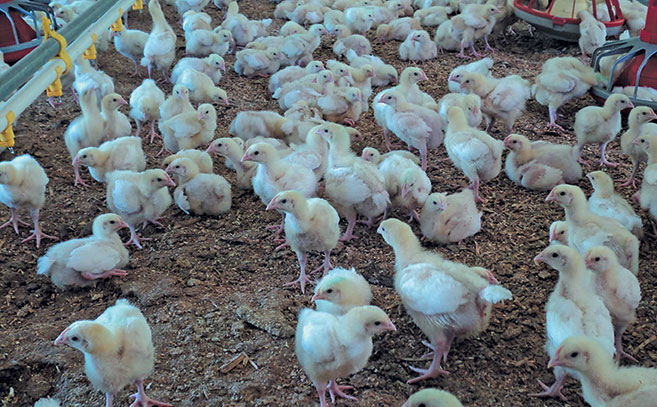 Farming chickens in the hot subtropical climate of the Lowveld is a challenge, and even more so when supplying fresh rather than frozen meat.
However, Zaytoon Farms capitalised on this opportunity by becoming the only supplier of fresh, value-added chicken to the greater Mbombela (formerly Nelspruit) area.
In 2007, the Ishmail Trust bought the original Mount Olive Farm and renamed it Zaytoon, after the Arabic word for 'olive'.
Alwyn Viljoen joined the company as the production and human resources manager.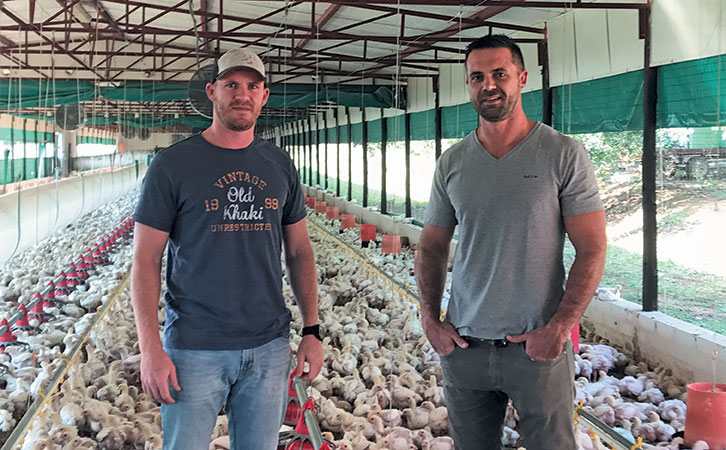 When the company was launched, the initial plan was to supply chicken to an IQF (individually quick-frozen) facility, but after only six months it became clear that there was a gap in the fresh chicken meat supply market in the Mbombela area.
Most of the fresh meat supplied to this region came from Johannesburg, and took three to four days from slaughter to reach supermarket shelves.
"It was a light-bulb moment for us," says Alwyn. "Supplying fresh chicken is what makes us unique and has kept us in business.
The chicken is slaughtered today and tomorrow the meat is in store. If we had decided to stay in the IQF market we wouldn't have survived due to the competition."
Production
Zaytoon produces Ross and Cobb chickens, which adapt well to chicken-house conditions. They are slaughtered at 35 days old, when they weigh about 1,75kg. Initially, the business slaughtered 2 500 chickens a day; it currently slaughters 7 000 birds every day.
READ Tips for better chicken house heating and ventilation
The farm has 11 chicken houses, each housing 13 500 chickens. Zaytoon also recently contracted an outside farmer to provide 158 000 chickens per cycle to fulfil the business' growing demand.
The chicken meat is processed into a selection of cuts, from fillets to skewered thighs. Customers can also order unseasoned or marinated chicken in a variety of flavours, including lemon and herb, peri-peri and barbecue.
Zaytoon supplies supermarkets, restaurants, lodges, caterers and households in the Mbombela, Lydenburg and Malelane areas. About 90% of its chicken is sold as fresh meat, while about 10% is sold frozen on order.
Competitive edge
Zaytoon customises orders for each client. For example, there are several Spar supermarkets in the Mbombela area and each has different requirements regarding chicken cuts and packaging.
"Some clients are at the higher end and they want each fillet individually wrapped; others want it in bulk. We focus on giving every one of our customers exactly what they want. This is what gives us the competitive edge," says Alwyn.
In 2015, Zaytoon started supplying directly to households after receiving numerous requests. A separate business,
The Chicken Coop, was established to manage these orders. One of the benefits of this new business is that it gets feedback directly from the consumer, which the retailer does not always supply.
"We are able to adjust our products according to the needs of our customers much quicker," says Alwyn.
"The biggest changes have been made in packaging. We now offer bulk boxes of 3kg instead of 10kg. We have also ensured that fillet breasts are wrapped individually so they can be easily separated while still frozen."
Alwyn says it is this attention to detail that has made the business profitable. "People always talk volume when it comes to making profit. We believe in doing less in terms of quantity, but adding value and convenience. We don't say no to specific requests; if someone wants a pack with five wings and two drumsticks, we will do it."
Zaytoon's biggest competition comes from the East Rand in Johannesburg, but flexibility keeps the business competitive.
"It makes us more expensive than our competition, but everything is custom made.
We supply fresh chicken every day, not just once a week in bulk. So we minimise the clients' risk as they don't sit with fridges full of products that spoil easily. With power outages front of mind, this makes a difference to our customers," he says.
Challenges
The distance from chick and feed suppliers is another challenge for the business. The company buys in 40 000 day-old chicks from Eagle's Pride Hatchery in Bronkhorstspruit every week.
READ 10 ways to make sure your poultry stay healthy
While they budget for a mortality rate of up to 5%, the average is usually between 3,5% and 4%. Fluctuating temperatures is the biggest risk to the chicks, with temperatures often reaching up to 40°C in summer, but dropping as low as -1°C in winter.
Nutri Feeds in Marble Hall supplies Zaytoon Farms with 550t of feed every month.
Due to its relatively small size, the company cannot benefit from economies of scale.
"Since we are small in comparison to some of our competitors, the cost of our inputs per unit of output is that much more. "Feed is our biggest expense, followed by the chicks. We also have higher overheads because we individually wrap our portions," Alwyn says.
The farm is rather isolated, and Zaytoon initially struggled to recruit labour. The business now employs 130 people, however, with 25 employees living on the premises.
"Despite the many challenges we face, the fact that we are so close to our customers is a huge benefit. The Mbombela market is difficult to get into, but once you get a foot in the door, the customers remain loyal," he adds.
This is why the company takes disease management so seriously, and ensures that it implements strict food safety management principles.
"If we had even one incident, the reputational damage could sink us," says Alwyn.
Three-year struggle
The drought has resulted in an increase in the cost of feed, while avian influenza pushed up the price of chicks. Moreover, Zaytoon competes against the cheap, imported, mechanically deboned meat that goes into the making of many protein products. In 2016, feed prices reached as high as R6 000/t.
Zaytoon is still recovering from that price shock.
"The bird flu outbreak had an impact on the availability of chicks. You have to take what you can get. Now we are dealing with the effects of the listeria outbreak."
Having a good relationship with suppliers and customers has helped the business stay afloat over the past three years.
"We have had to renegotiate prices, extend terms and help each other out. We are still recovering. It doesn't take just one month; it can take up to 18 months to get back on track," he says.
Zaytoon hopes to increase slaughter numbers to 12 000 chickens a day in the future.
"We have never embarked on any marketing campaign; [we exist] purely by word of mouth."
Visit zaytoonfarms.co.za, or email Alwyn at [email protected].