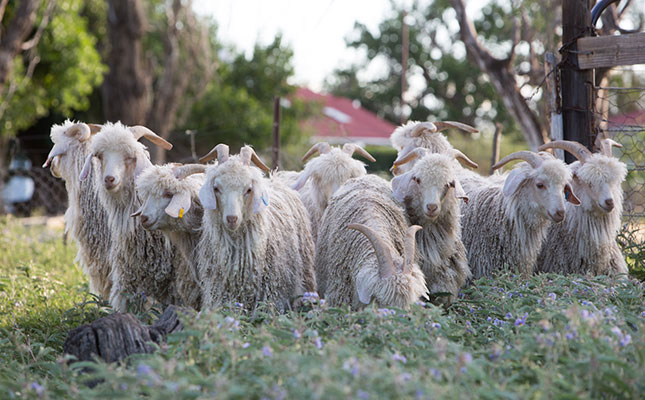 Soft, luxurious, warm and timeless. It's hard to imagine Mohair as anything other than a lovely scarf, but the fact is, the true story behind its production is almost as beautiful – and
supremely important to the South African economy.
Mohair is a fibre derived from the fleece of Angora goats and the industry supports over 800 South African farms and an estimated 30 000 dependants.
50% of the world's Mohair is produced right here in South Africa, under strict guidelines of sustainability that have been in continual development since 2009.
It's all about the goats
Aside from the numbers, though, it's all about the goats. These gentle, somewhat charismatic creatures are at the heart of a farming industry that is driven by ethics and
expertise. Angora farmers have a deep understanding of their goats that only a farmer who loves his animals can have.
They're a passionate bunch who regard the wellbeing of their livestock as an abiding commitment that is beyond question.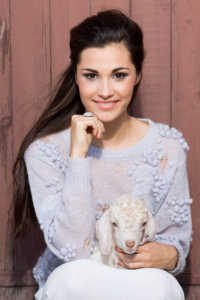 Many of South Africa's Angora farms have been in production for over a century, with knowledge and skills passed down through generations. As such, Mohair production
in South Africa is as much a commercial enterprise as it is family legacy.
Of course, profitability is important too – and is intrinsically linked to how the goats are treated and cared for.
A 10-year history of sustainability
Sustainability is vital to the industry. Mohair South Africa has been developing processes to manage and monitor the production of Mohair since as far back as 1999.
Beginning with unique producer numbers to monitor production statistics, the launch of the Sustainable Guidelines and farm assessments in 2009, and the appointment of a fulltime
Sustainability Officer in 2015, Mohair South Africa's Sustainability Programme is in continual evolution.
It is designed to respond to new findings and critical environmental factors, making
necessary improvements as time goes by.
Today, the programme includes the development of a digital application to capture and analyse Angora farm data as well as third party audits that can track Mohair fleece from farm to production.
As part of this continual evolution, 2019 will see Mohair South Africa and industry stakeholders drive a stringent shearing accreditation programme to ensure that the industry can continue to maintain, improve and ensure the ethical treatment of its Angora goat livestock.
Mohair South Africa has further illustrated the country's commitment to building a sustainable and ethical Mohair sector through its engagement with Textile Exchange.
Textile Exchange is a global nonprofit organisation that works closely with international members to drive industry transformation in preferred fibres, integrity and standards, and responsible supply networks.
Textile Exchange have spent the last few months scoping South Africa's existing
Mohair Industry Sustainable Guidelines against other standards, particularly the Responsible Wool Standards.
In October, at its Annual Sustainability Conference in Milan, it announced that Mohair will be included in the revision process of the Responsible Wool Standards.
This will ensure that the same principles that are being used for Responsible Wool,
will also apply to Mohair.
The vision is to create a Textile Exchange Standard for Mohair, that may provide brands and apparel makers with a tool for sourcing animal-derived fibres that are produced with consistently ethical principles and goals.
Deon Saayman, Managing Director of Mohair South Africa, commented: "Alongside the passionate mohair farmers, Mohair South Africa will continue our commitment to producing
a sustainable fibre that can be used with confidence and assurance of ethical practices, with the support of the entire mohair value chain."
When you buy South African Mohair, you're not just buying a scarf, a coat or a jersey.
You're enabling sustainable, ethical farming practices. You're ensuring that thousands of South Africans are able to get up and go to work every day.
You're supporting the farmer who loves his goats. It doesn't get any simpler, or better, than that.
Visit www.mohair.co.za.