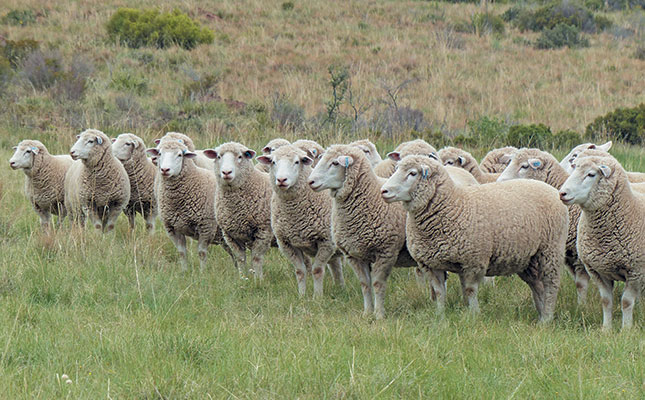 In September 2016, four Welpic Dormer rams collectively sold for almost R150 000, achieving an average price of R37 250 at the National Dormer Sale in Bloemfontein.
"I have faith in my stud," says JP Potgieter, owner of the Welpic Dormer stud, which consists of about 150 breeding ewes. "I'll never sell an animal in which I have any doubt.''
In fact, JP believes that the most important characteristic of any stud breeder is integrity.
"My intention with getting involved in the stud game was never just to make money," he explains. "I want to breed sheep that will have an impact in another flock."
Considering his achievements, JP may already be realising this goal at a national level.
Reinventing the Welpic Dormer stud
JP's father, Johan, registered the Welpic Dormer stud in 2006, the same year in which the former fruit farmer relocated from the Boland to Lady Grey in the Eastern Cape. JP, who attended Paarl Boys' High in the Western Cape, says that while he grew up in a fruit-producing area, he developed a passion for livestock farming. In 2012, he completed a diploma in agriculture at the Grootfontein Agricultural Development Institute.
In 2013, he returned to the farm in Lady Grey to take over his father's large livestock operation, which consisted of stud and commercial Dormers (currently totalling over 1 000 ewes), a commercial Merino and Dohne Merino flock of 1 400 ewes, and Braford stud and commercial herds of nearly 300 cows.
Johan had founded the Welpic Dormer stud on genetics from exceptional stud flocks from across the country, including those of Cobus Church's Leeukop Dormers, Charl van Rooyen's Vanovis Dormers, Piet de Wet's Aan-Die-Vallei Dormers, and Piet van Zyl's Danella Dormers.
Nevertheless, shortly after returning to Oude Woning, JP reduced the Welpic stud ewes from 250 to just 40.
"I took over the stud and started from scratch," recalls JP. "I cut the numbers and selected only the best of the type I wanted."
Following this intervention, JP bought in exceptional ewes from stud breeders across the country, including a parcel of 10 ewes from Chris Nel's Eversar Dormer Stud near Petrus Steyn in the Free State in mid-2016.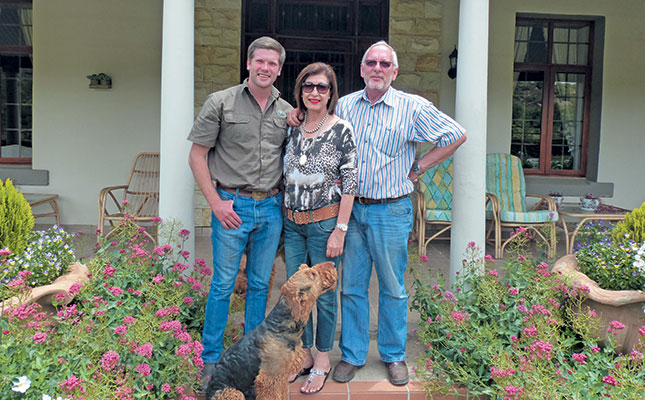 JP also bought in the influential rams, Tjopper JB 12 0113 and Dikgat JB 11 0054, bred from Johan Barnard's Johanri Dormers near Lindley in the Free State.
According to JP, these rams revolutionised the Welpic flock, and he has no regrets about the money spent on them.
"They helped me breed rams and ewes with the correct conformation, uniformity, correct legs and better heads," he explains. "To go into the stud game and be stingy, a breeder will need 50 years to achieve the desired results. So buy the right animals from the start."
Having acquired these genetics, JP implemented a strict selection process in conjunction with Koos Louw, a respected senior technical field services officer at Cape Mohair and Wool. This has played a decisive role in the Welpic stud's recent successes.
"We select rams and ewes according to stringent criteria, including conformation, fertility, constitution, growth potential and hardiness, to ensure correct breeding values. Only the best genetics get introduced into this stud," JP says.
The importance of quality ewes
"If the stud ewes are right, the flock's 'factory' is right," says JP about his quality stud ewes, which weigh, on average, between 80kg and 100kg. "I want a ewe with good milk production that can maintain condition through a dry period and produce an outstanding lamb as soon as possible."
Replacement stud ewes are put to the ram for the first time at the age of 10 to 12 months, and enter the flock at a rate of between 20% and 30% per year. They are mated in a 32-day breeding season to lamb in two lambing seasons – March/April and August/September. In addition to the standard protein/energy and phosphate licks that JP's sheep receive in winter and summer respectively, in-lamb ewes are given an additional high-protein energy lick six weeks before lambing.
They graze on a portion of the 220ha dryland forage crops, including lucerne, oats and ryegrass, as well as maize stover.
JP says he has always been amazed by how little management the lambing Dormer ewes require compared with other breeds on the farm. "Lambing time is a pleasure. When the lambs are born, they're strong and lively. The ewes have lots of milk."
The stud Dormer ewes have a lambing rate of 170%, and the commercial Dormer ewes have a lambing rate of between 130% and 140%. Ewe selection is also based on the ability of certain dam lines to produce multiples. Although some commercial ewes are laparoscopically inseminated using the Ramsem programme, all stud
Dormers are put to the ram in a natural breeding system. At 90 days, stud Dormer lambs weigh between 45kg and 48kg, while commercial lambs weigh between 35kg and 37kg.
Fat lamb production represents a central pillar of JP's farming operation as it provides significant turnover twice a year after lambing.
"This results in a quick, effective cash flow with fat lambs," explains JP. "Around 60% are marketed at three months and the others within five months of age."
The future
Within 10 years, JP aims to boost economies of scale by doubling fat lamb production. He plans to do so by buying more land and exploiting the irrigation potential of his current land to produce more feed. "I plan to become more intensive and double current fat lamb production. For this, I have to irrigate."
He has erected the first centre pivot system supplied by water from a recently enlarged storage dam, and plans to install two more systems in the near future. He is also considering running a pipeline from the nearby Karnmelkspruit to irrigate the forage crops.
He regards it as critical to use natural veld optimally to ensure sustainable long-term livestock production. His veld management system sees individual camps grazed intensively for three weeks before a rest period of three to four months.
He recognises the benefits of a non-selective grazing programme, coupled with enough time for recovery, and is considering introducing more structured high-density grazing strategies.
In addition to selling rams at the National Dormer Sale in Bloemfontein, JP marketed rams in conjunction with the GWG Dohne Merino stud in nearby Burgersdorp in February 2016.
He plans to begin his own production sale on Oude Woning in the next few years as he currently sells about 30 rams off the farm annually.
Phone JP Potgieter on 082 749 1314.