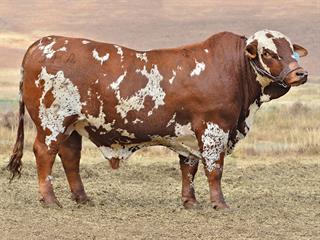 Vrede – Jamica Brahman and Simbras held their second production sale on the farm Rooidraai on 22 July. Two Simbra bulls achieved the highest price of R60 000 each. Danie Calitz of Greylingstad bought JHA 12 33B Jamica Napoleon and Josiah Mlangeni of Secunda bought JHA 12 114 Jamica Superior.
Jan Wessels of Standerton bought the highest-priced Red Brahman bull (JHA 1 11 Jamica Prince) for R50 000. Temba Makoena of Bosbokrand bought the highest-priced female animals: two white Brahman cows (JHA 11 45 and JHA 11 81) for R22 000.
Red Brahman bulls achieved an average price of R34 600, Simbras averaged R32 500 and white Brahmans R26 250.
The sale was conducted by Vleissentraal, with Ian Grobbelaar as the auctioneer.