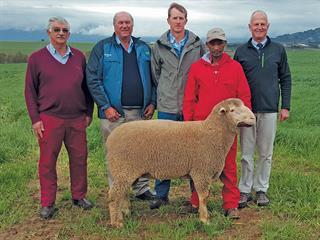 Paarl – The annual official SA Mutton Merino Ram Sale was held on 20 July at Boland Agricultural High School. The offer consisted of 77 rams, of which 67 were sold.
Hugo Wiehahn & Sons of Caledon sold the highest-priced ram to JHN Hanekom Boerdery of Moorreesburg for R28 000. The average price was R8 067.
The sale was conducted by BKB Paarl, with Appie Maritz as the auctioneer.