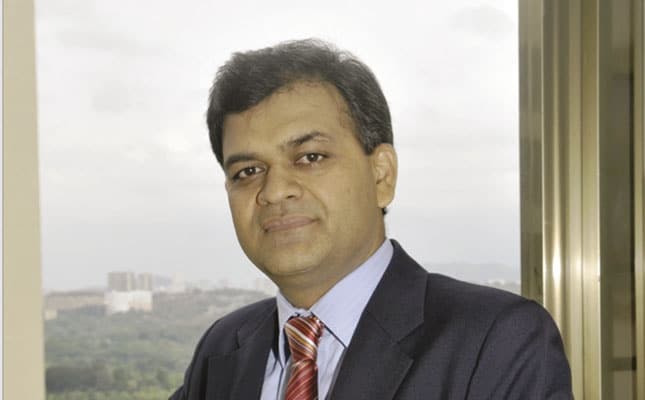 How long have you been working in the agriculture sector?
I have a science background and studied agriculture, and have been in the agriculture sector for 25 years. I've lived in India, Indonesia and Singapore. From Singapore I covered China and many Eastern countries. My experience has largely been with smallholder farmers. I'm used to selling small pouches of seed.
How did better seed benefit smallholder farmers in Asia?
Cotton farming is big in India. It was grown by eight million farmers on almost eight million hectares. We were working on BT cotton and were surprised by the passion with which farmers embraced this technology. Policymakers told us that these farmers had been doing what they did for ages, so why would they adopt the technology?
We got approval for the technology and India has been farming with BT cotton since 2002. Cotton production has gone up since then from eight million hectares to 12 million hectares, which means farmers have given up four million hectares of something else to farm cotton. Now, 95% of the country's cotton farmers farm with BT cotton. India will become the world's largest producer of cotton this year.
How is the seed produced in India?
We've licensed 44 companies in India to produce the seed. It is sold to between eight million and nine million farmers.
By how much did cotton yield increase?
It went up from 275kg/ ha to around 500kg/ ha. I've never seen a bigger success story of any crop in any country where a specific crop doubled in yield in such a short time. Cotton production in India used to be between 140 million and 150 million lint bales. This year it will be 400 million lint bales.
What was the cost benefit of BT cotton to farmers?
The spraying of insecticide for bollworm went down by 70%. They spend less money on spraying, make fewer trips to the land, and yet the yield has increased. Today, a cotton farmer in India makes around $200 (R2 200) more per acre than he had in the past. In total, India's eight million farmers get an additional $5 billion (R56 billion) in their pocket every year. In India, people now refer to cotton as white gold.
Why Africa?
There's a lot of potential here. Africa's population will increase from 1,1 billion today to about four billion by 2100. That's three billion more people, and someone needs to produce food. How can we contribute with the technology we've got? Around 95% of the land in Southern Africa lies outside commercial farming. And my expertise is to work with smallholder farmers.
Why did Monsanto's African headquarter move to Nairobi?
It is in the middle of the world we want to influence. That doesn't mean South Africa has become less important.
How will you target smallholder farmers in terms of the size of seed pouches?
Seed is scale-neutral. If you're a small farmer, you can buy a 2kg pack. We sell some vegetable seeds in small packs of 2g and 10g.
Kenya is one of the countries with a moratorium on GM crops. Do you think this will last?
My understanding is that the moratorium is on imported GMO crops and it is still in place. We keep hearing that they're reconsidering. There are challenges. For example, there are not enough soya beans. They can't even import them as most of the soya beans produced outside the country are GMO.
Malawi's seed-and-fertiliser subsidy programme is known to have boosted the country's crop. Are you in talks with other countries to supply seed for similar programmes?
There are so many countries and we, like any other corporation, have limited resources. For the time being, we've decided to focus on a few countries. Seed policy and regulation are very important and we don't want to operate in any country where there are weak regulations. We're a multinational corporation and want to comply with regulations; we don't want to be painted in a bad light. We are therefore looking at Ethiopia, Zambia, Malawi, Kenya and Tanzania.
Phone Monsanto's regional office in Nairobi on +254 20 206 0922.
This article was originally published in the 28 November 2014 issue of Farmer's Weekly.