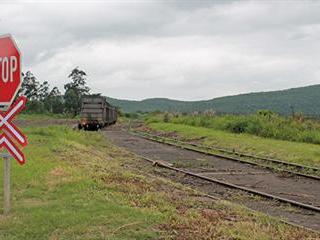 Transformation in the sugar industry has made slow but sure progress, with 21% of formerly white-owned land transferred to freehold black farmers.
By March, this figure is expected to be close to 25%. The industry has 24 000 sugarcane growers, including 22 000 small-scale black farmers and 400 black commercial growers.
Lee Hlubi is a member of the latter group. Originally from Lamontville in Durban, Lee was working in the human resources department of an aluminium company in 2007 when she put her name down for a farm through the Department of Rural Development and Land Reform's (DRDLR) Proactive Land Acquisition Strategy (PLAS) programme.
Six months later, she signed a three-year lease for Tetford, a 190ha farm near Eshowe, south of Empangeni in KwaZulu-Natal, which the government had purchased for R4,7 million.
She is optimistic that the farm will improve her prospects. However, she has come to realise that agriculture is challenging and that it takes time to make profit from a farming business, especially when the sugar price does not increase in line with input costs.
Labour, electricity and diesel are her major expenses, while the impact of increased cheap imports does not bode well for cane growers, particularly new players.
Lee has embarked on a variety of cost-cutting exercises in an attempt to find more efficient ways of running her operation. This includes minimising overtime pay.
"Wages have been my biggest challenge. To afford the new minimum wages, we've had to reduce the number of hours worked each day and have cut out weekend work," she explains.
According to her, the continual escalation of the diesel price is another significant constraint.
Installing irrigation has been a major input cost for Lee but will help boost yields.
Fortunately, she was able to access post-settlement support through the Comprehensive Agricultural Support Programme (CASP) and the Recapitalisation and Development Programme (Recap).
Danger of cheap imports
While the initial phase of cane-growing has been challenging, Lee believes that the farm's finances will improve if the International Trade Administration Commission (Itac) responds positively to the industry's application for an increased import tariff bid to help level the playing field for local producers. If successful, it would mean an increase in the dollar-based reference price of sugar from US$358/t (R3 896/t) to US$764,34/ t (R8 315/t).
Although South Africa produces 2,2 million tons of sugar each year, there has been a rapid influx of 400 000t/ year of cheap sugar imports during the past two years. These have already reached the equivalent of three sugar mills' production, and are from countries where growers are heavily subsidised and can sell sugar at less than the cost of production. This forces local sugar onto the world market, where prices are unfeasibly low.
"Imports make farming very difficult for growers and emerging producers," Lee says. "As newcomers, we come into a developed industry and have many debts to pay. We make an important contribution to job creation and expect that our efforts will deliver returns, but the influx of imports is preventing us from selling our product profitably."
Email Lee Hlubi at Lee. [email protected]
This is an abbreviated version of an article in Farmer's Weekly 31 January.