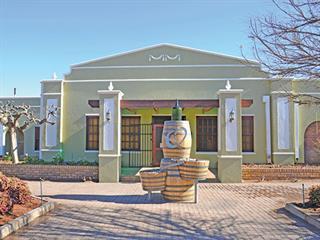 "The heat is bad for the grapes," concedes Herman Cruywagen, who has been at the helm of Orange River Cellars for the past 12 years. "But we cool them down as they're delivered to our cellars."
Farmers have also adapted cultivation methods. Instead of the T-shaped Boland trellises, farmers here use Y-shaped trellises. Adjacent trellises thus form tall shady canopies that help to protect and cool the grapes.
In addition, Orange River Cellars does not buy in grapes from other regions due to the distances involved – the closest other major wine-producing region, the Olifants River valley, is 550km away. This makes transport costs too high and the grapes lose fruitiness en route.

Read more about Orange Cellars' wine production in the 19 September 2014 issue of Farmer's Weekly