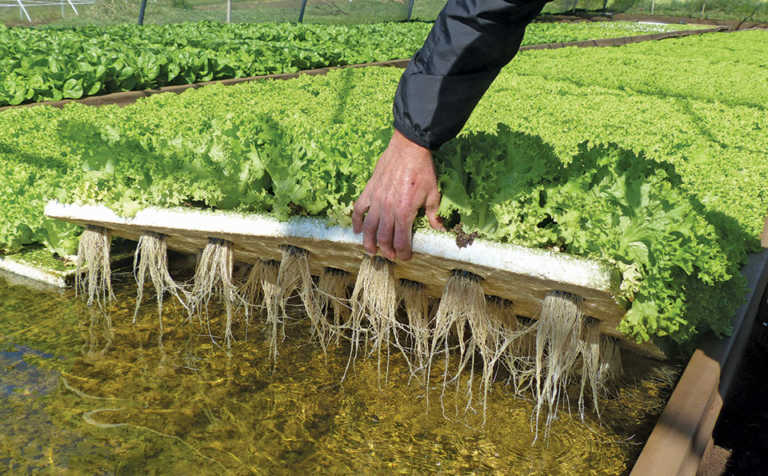 "Start small and get to know your soils and crops as you go. Every farm and every soil is different. There's no substitute for experience."
This is Mike Pedersen-Horn's advice to anybody wanting to start a vegetable operation, as he did in 2001. Today, he plants between 10 000 and 20 000 seedlings a week and supplies chain stores from Butterworth in the former Transkei to George in the Western Cape.
Getting going
Pedersen-Horn grew up on Valhalla farm, which was purchased in 1965 by his grandfather, Ernst.
Over the years, portions of the farm were sold off until the family was left with the current 60ha. By the time Pedersen-Horn left school in 1996, his father, Peter, was a sales representative in the former Transkei and only a part-time vegetable/dairy farmer on Valhalla.
After school, Pedersen-Horn studied graphic design at the then Port Elizabeth Technikon and trained in Cape Town. He was soon convinced, however, that graphic design was not for him, and he relocated to KwaZulu-Natal for two years before moving to Johannesburg to sell insurance. But he spent only six months on the Highveld before returning to Valhalla in 2001, where he finally decided to try his hand at farming.
He began by planting a couple of hectares of open-field vegetables, and was soon producing 4 000 cabbages a month.
Armed with a 1963 Landini tractor and two pumps, he went into partnership with his father.
"We went into debt to expand operations," he recalls. "We cleared bush and installed some irrigation."
The father-and-son team initially started with crops that could be harvested, transported and marketed easily, such as cabbage and spinach.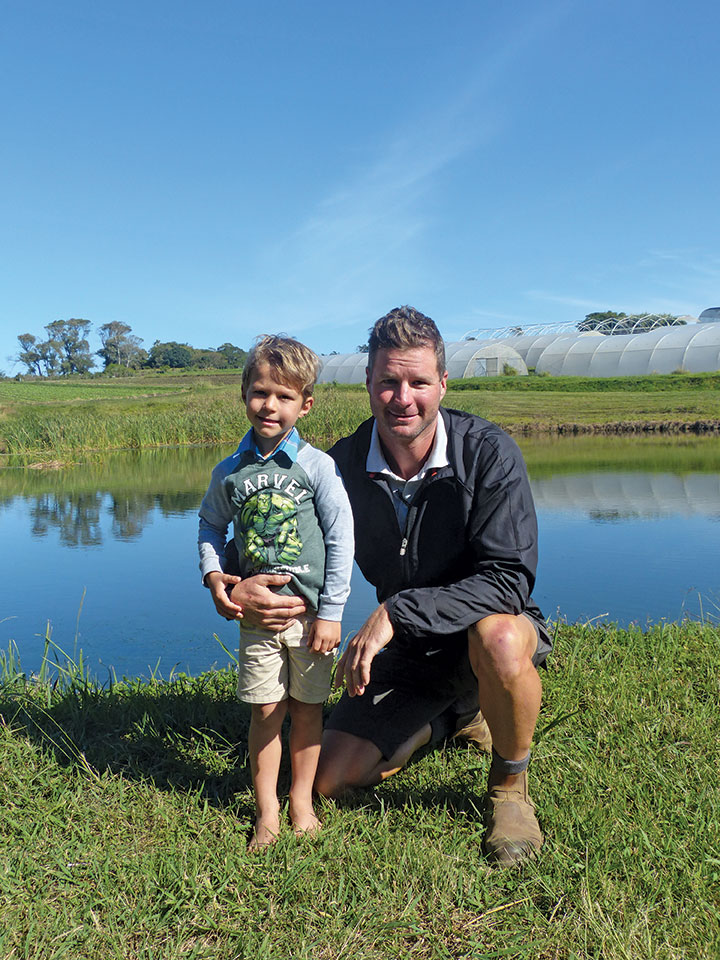 "We were basically packing under a thorn tree in the shade. That's how it started off, and we grew slowly."
His father, now in his mid-70s, has since retired on Valhalla, and today the business employs more than 20 permanent staff to produce and pack between 55 000 and 65 000 units of vegetables a month.
Two managers, Dylan Gravett and Lizette Botha, are in charge of operations.
Constant adaptation
Over the years, growth at Viking Farming has depended on adapting in the face of significant challenges. For example, after clubroot appeared in the soil in 2015, Pedersen-Horn halted production of all vegetables in the Brassica family.
He has since adapted by producing a more diverse line-up of crops, including lettuce, baby marrows, patty pans and spinach, in a demanding open-field rotation system.
"I thought the clubroot would knock me hard but I increased my crops to compensate. I just need to make sure I look after my soils because of the ongoing rotation," he says.
Over the past three years, tomato production in the ageing tunnels has also become increasingly unprofitable due to a spike in diseases, including curly stunt virus. He has therefore significantly decreased production of this crop and begun growing lettuce in a hydroponic floating raft system (FRS).
These include the varieties Green Frilly, Blushed Butter Cos and Batavia.
The initiative, a 50/50 partnership with his manager, Gravett, was initially launched as an aquaponics system, but it soon became clear that fertiliser was cheaper than fish feed, and the fish were removed from the system.
FRS relies on 24-hour circulation of fertigated water to ensure effective fertilisation and oxygenation; this enables lettuce production in even the hottest months of the year. The rate of production is impressive, with lettuce seedlings (sourced from two local nurseries) taking just three weeks to grow to harvestable plants in summer, and five weeks in winter.
With only 4ha of open lands that can still be developed on Valhalla, vertical development is the only option, and Pedersen-Horn is therefore expanding the hydroponic lettuce initiative.
This is despite the significant start-up cost of R125 000 per 300m2 tunnel.
Soil, irrigation and tillage
Valhalla has clay, loamy and sandy soils, all of which demand different approaches to irrigation.
The farm has 15ha under irrigation, and the clay soils are drip-irrigated while the rest are under micro-sprinklers. All crops, once harvested, are ploughed back into the soil, and all lands are ridged to ensure they don't become water-logged in the wetter months.
Pedersen-Horn admits that when he started in 2001, he "farmed the soil as hard as he could", but soon recognised the need for long-term sustainability.
"In the beginning I was just planting to generate as much money as fast as possible, but you have to think about the future," he says.
"You need to be sustainable to ensure profitability, especially on such limited land."
Although he has attempted to introduce minimum tillage techniques, he believes that the initiative resulted in the clubroot that appeared in the soil in 2015.
"I didn't plough for about three years, and that's when I got clubroot," he says. "With minimum tillage you only work the top layer; the rest of the soil never moves, which can have serious disease implications."
Over the past three years, Pedersen-Horn has reduced the application of chemical fertiliser by using Bio Ganic and Avison processed chicken litter, which is steamed to free it of bacteria and fungi. At an application cost of R3 600/ ha, it is also a cheaper alternative to chemicals.
As is the case on all vegetable farms, diseases and pests remain a constant challenge. Pedersen-Horn has therefore focused on a robust spraying regime but using 'softer' chemicals.
He has also arranged for a bee-keeper to establish hives on his property as his marrows and patty pans depend on open pollination.
Weeding has also presented difficulties over the years as labour represents the greatest cost on the farm after fertilisers, chemicals and electricity. Only casual workers (eight out of a total of 30 staff) weed on Valhalla at a negotiated price for specific blocks, which incentivises them to potentially earn more than some permanent staff.
"It's up to them how quickly they want to finish the job to get onto the next one," says Pedersen-Horn.
International accreditation 
Valhalla supplies vegetables directly to 18 retail outlets and also to wholesale processors such as ProVeg and Living Harvest. Although some produce is collected on the farm, most is delivered to clients in the farm's Hyundai H100 bakkie and refrigerated Toyota Dyna truck.
The farm has an accredited packhouse and adheres to a number of food safety regulations and accreditation; these include the Global Food Safety Initiative and GLOBALG.A.P.
Prices and supply: a balancing act
Supply and demand determine vegetable prices, which can mean significant price fluctuations. Stability can only be achieved by developing unique give-and-take relationships with retailers, he says.
"You have to have a personal relationship to determine prices. This relationship is critical."
He regularly visits retail outlets and spends up to two hours a day on the phone finalising orders for clients. Continual supply to retail outlets is non-negotiable, and although everything is done to produce all-year round, it is sometimes not possible.
Therefore, at certain times, such as during winter, Valhalla's supply is augmented by smaller growers that produce for the farm. This is particularly true for marrows.
"Marrows are a summer crop that we struggle to grow in winter when demand increases. I therefore approach a smaller farmer to produce for me to boost my volumes as I simply have to provide a constant supply."
Phone Mike Pedersen-Horn on 076 792 9862 or email him at [email protected].