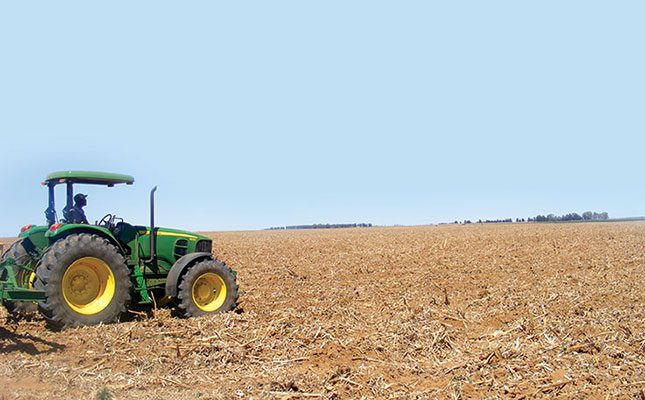 The agriculture sector has a range of loans and funding to choose from as a small to medium-sized farmer
Types of loans
If your business does not have sufficient money to obtain start-up capital or purchase assets such as land and equipment and secure production costs, it is important to apply for a loan. The following are the different types of loans provided by various financial institutions:
Absa has a long-term agribusiness mortgage loan which assists with the acquiring or repairing of agricultural property.
Standard bank has a short-term agricultural production loan that finances production costs such as seed, fertiliser, chemicals, fuel, animal feed and dips.
John Deere Financial specialises in financing all agriculture, construction, and forestry products that carry the John Deere brand.
The Industrial Development Corporation (IDC) provides funding schemes and loans for a variety of business needs to help maximise growth, employment creation and equity.
There are government initiatives like the Land Redistribution for Agricultural Development (LRAD) programme, which gives grants to previously disadvantaged individuals to purchase land for agricultural purposes.
The Micro-agricultural Financial Institutions of South Africa (Mafisa) assists farmers who are starting up with the purchase of production inputs, small equipment and tools, and also offers a wide range of financial services such as savings and insurance.
Requirements
Each institution has its own prerequisites:
Loffie Brandt, the head of Sales Enablement in Agribusiness at Absa Bank, explains that when it comes to traditional banks, there are no set criteria of what a suitable applicant looks like. The bank will need to look at numerous factors, such as your financial records and business plan, to be able to give interest rates and loan benefits that are tailored specifically to you and your business.
With The IDC you must: Have working capital or a production loan; and the business must be least 60% black-owned. Tebatso Mokgoro, a marketing and communications manager at the IDC, adds that it is preferred that individuals come into their offices and enquire before they submit their applications, as funds may be region-specific.
John Deere:
Your identity document;
Your business's bank statements; and
Your business registration.
Other government initiatives, such as the LRAD, stipulate:
A contribution of a minimum of R5 000 is required;
Groups or individuals may apply: and
If a group is already utilising communal land owned by local authorities, they can apply to the programme to buy more land.
For the Mafisa funding, you need to:
Be a small-scale farmer;
Be a citizen of South Africa;
Be from a historically disadvantaged group; and
Be of the age of 21 or above (if between 18 and 21, there is a need for parental/guardian consent).
Application process
Due to the formality of this process, it is important to contact the institution you are applying to about the exact steps to take. Various financial institutions have different ways that they handle their application process. But here's a general guide:
Go to your nearest branch to talk to a representative and they will take you through the process.
Obtain application forms and fill them in with supporting documents such a six months bank statement from the business account, and a business plan.
Never forget to read the terms and conditions of the loan and make sure you understand them.
Submit the application form with supporting documents to your local branch representative and they will give you the estimated time for when they will respond to your application.
The following are reasons that your agri-business loan might not get approved:
A bad credit history;
Outdated or inaccurate annual financial statements and management accounts;
Inability to provide valid and authentic information; and
Lack of business acumen (the knowledge and skills needed to run a business).
Risks to consider when applying for a loan
The interest rate might increase annually;
You may lose your collateral (this is an asset or property that you offer as security for when you are unable to pay back the loan); and
You might have to pay late fees or penalties for late payment.
Fortune Mathiba, a John Deere financial manager, states that "A client is always advised to keep open communication with John Deere Financial [JDF] on any issues, challenges and change in circumstances. JDF will advise on possible solutions that can assist the client in terms of relief and help them get back on track. We understand changes that happen during the loan period and always want our clients to do well as it is also in our best interest."
Acquiring a loan as a small to medium-sized farmer may seem a tedious process, but with the right information it can be worthwhile to address your business needs. However, you should ensure that you consult with a registered financial service provider on a tailored loan solution that is best for you and your business. 
For more information on how to apply for a loan, visit these websites:
John Deere: How To Finance | John Deere AFME
The IDC: Agro-Processing and Agriculture Fund | IDC
The Department of Agriculture: Land and agriculture | South African Government 
Absa Agribusiness: Absa | Explore our Agribusiness banking services and products