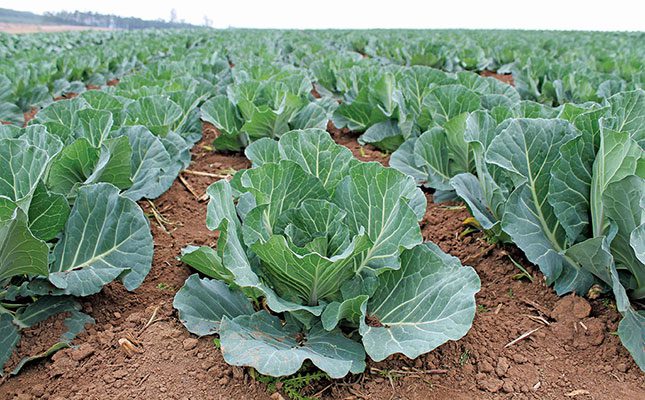 If you want to become a farmer, you need to know that farming is a cyclical business: it may generate income only once or twice a year. Moreover, it has become increasingly challenging, due to issues such as climate change, ever-increasing input costs, and volatile prices.
While livestock farmers are faced with more and more outbreaks of livestock disease, crop or vegetable farmers face their own problems, such as power cuts, which interrupt irrigation, and rising fertiliser costs.
There's also the problem of finding reliable markets that will accept your produce. Big agribusinesses exploit economies of scale in agriculture; this enables them to sell vast
quantities of product at smaller profit margins than small-scale and medium-sized producers. It's difficult to compete against such businesses, and new farmers should plan very carefully before diving head first into a farming venture.
Look before you leap
Firstly, decide what form of farming you want to become involved in. Then seek to understand the land, labour, and funding (including bridging finance) you will require. Find out the facilities, implements and water requirements needed for your venture.
You also need to develop (i) a business plan and (ii) a project plan; funders require all such information. Some market partners also ask for this information in order to consider whether you will be a reliable supplier.
For example, if you farm vegetables, you may not require large tracts of land, but you will need a property with sufficient and reliable water for irrigation, reasonably flat croplands, and so forth. You'll also need to consider transport to get your produce to market and the cost of this.
If livestock farming is your passion, you will need sufficient grazing land or pastures. You must also know the land's carrying capacity, the suitability of the area for the livestock you wish to produce, and other factors, such as handling facility requirements and livestock maintenance protocols.
It you haven't completed training in the specific field you want to become involved in, you need to conduct as much research as possible to find out more what it entails. One way of doing this is to seek advice from a sector-specific commodity organisation.
An important step
Farming business and project plans are complex documents. Fortunately, there are people who specialise in this field, and they have the knowledge to forecast costs, predict selling prices, and project important events such as when produce will be ready for marketing.
Without efficient project planning, you won't be able to calculate when and how much money you'll need to cover operation costs.
While these experts will charge a fee to carry out such planning for you, this is an important step in starting your farming operation on the correct foot. In addition, loan institutions, such as banks, will almost certainly want to see these plans before they consider assisting you.
I've recently been in contact with people who specialise in developing project and business plans. Some experts even offer mentoring advice from when your project starts.
Entire communities or co-operatives can request the services of such experts. It's always reassuring to have someone to turn to for advice during the establishment phase of your business.
Some experts can offer you important production advice or assistance with accessing good markets. They may be able to put you in touch with reputable buyers and sellers.
Technology
Finally, farming success is becoming increasingly dependent on technology. To become truly competitive in the sector, you will need to have the means to track technological advancements and market trends. This is often put out by commodity organisations.
Today, all this means that you really have to be online. A computer and a smartphone have become necessities for the modern farmer.
Shane Brody is involved in an outreach programme aimed at transferring skills to communal farmers.