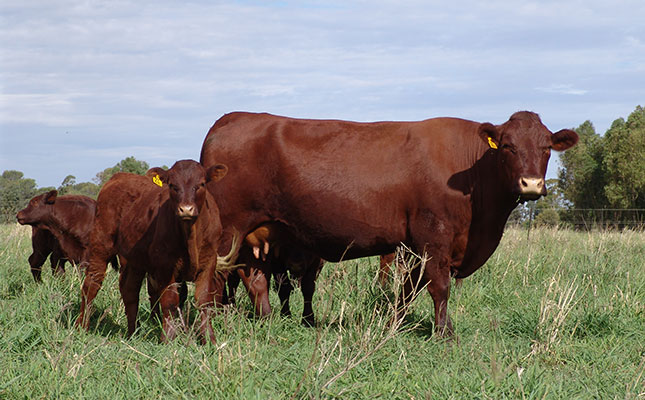 Unlike on a commercial farm where there is a single owner, in communal farming areas dozens of farmers work together in a specific region. If they buy livestock of unknown health status, it becomes very easy for livestock diseases to spread quickly.
Foot-and-mouth disease (FMD) is a very serious disease that affects most livestock species and, recently, outbreaks have been reported in Limpopo, North West, KwaZulu-Natal and the Free State. I cannot overstate how detrimental FMD can be to the livestock sector in South Africa, and to other sectors such as the wool industry.
I have also recently read reports about the local feedlot industry suspending the buying of weaner calves "until further notice".
This could have a serious run-on effect; farmers are already being paid less for calves. When affected regions of the country are placed under quarantine because of FMD outbreaks, this affects the movement and sale of livestock and hits abattoirs and meat-processing plants.
On a national scale, it could create shortfalls in red meat supplies, affecting butcheries and supermarkets, as well as consumers.
I know many communal farmers use their livestock as a form of savings, selling them when they need cash. Quarantine protocols could thus be highly detrimental to these communities when it comes to cash flow.
It is therefore important that communities mobilise livestock producers via farmers' associations or other civil society structures and try to do the following:
Get in touch with your local extension officer to discuss the issues at hand and seek advice as to which management protocols can be introduced without delay.
Be very careful when it comes to buying livestock from affected provinces and make certain that if you do go this route, you fully understand the pertinent government laws about the purchase and transport of such animals within provinces and across provincial borders. Breaking official government protocols may get you into all sorts of trouble, and you may be putting many other farmers at risk.
Even if you buy new breeding animals within your unaffected province, try to institute a quarantine protocol by first inspecting all newly purchased livestock. Animals that don't appear to be in good health should be treated by a vet.
Inspect your flocks and herds regularly, and immediately seek the help of a vet if any of your animals don't look well.
Buy breeding livestock from known sources rather than from someone who might be an unscrupulous speculator, as they may not be truthful about the origin of animals.
No matter South Africa's current FMD status, practise these biosecurity measures at all times. Make them part of your collective farming protocols.
In addition, implement vaccination programmes, and dip and dose regularly; parasite-laden livestock are far more susceptible to opportunistic infections because of their compromised immune systems.
Always keep livestock housing as clean and well-sterilised as possible, and wash your hands properly after dealing with or handling livestock.
Symptoms to look out for
Be very aware of the following FMD symptoms in the various types of livestock:
Cattle: Slobbering and smacking of lips; shivering; tender feet; sores and blisters on feet; reduced milk yield; and a raised temperature.
Sheep: Sudden and severe lameness; the animals lie down a lot and are weak; they stand in a crouching position; blisters on the tongues and dental pads; and sores and blisters around and between the hooves.
Pigs: Sudden lameness; they lie down a lot; squeal a lot and walk painfully;
blisters may form across the skin and in the areas where they meet the skin; possible breaking or peeling of the hooves; and blisters may develop on their snouts and tongues.
Take note that goats are also susceptible to FMD. Please contact your local state vet or extension officer without delay if you notice any of the above symptoms in your livestock.
Shane Brody is involved in an outreach programme aimed at transferring skills to communal farmers.