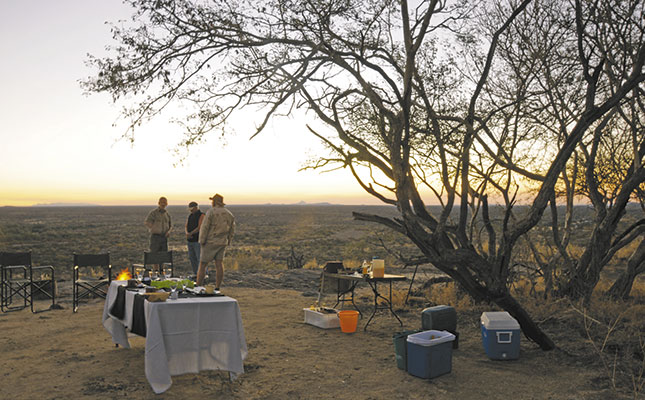 It's said that guest farms were pioneered in the 1960s in then-South West Africa to supplement cash flow during the period's punishing drought.
Neville Neveling, chairperson of the Accommodation Association of Namibia (AAN), estimates that up to 1 000 farms are registered to deal with tourism in one way or another. About 15% are farmstays.
READ: Fruit SA joins The Great Fruit Adventure campaign
"You'll find them from Helmeringhausen in the south to Etosha in the north, and they work with Karakul sheep, milking goats, cattle, and even vegetables and fruit," says Neville. South African Tourism only keeps data on graded tourist accommodation, which farms don't to tend to go for. But August du Preez of farmstay.co.za reckons his website hosts about 500 farms in South Africa, which he's personally approved. In other words, South Africa's farmstays are seriously lacking compared to Namibia's – especially considering the scale of our tourism industry.
So how do our neighbours get it right?
Rainer Seifart's family has farmed for generations in the Kalahari, where the average rainfall is 200mm/year. He runs 340 Beefmaster cattle on a 5 000ha farm, while wife Marianne looks after the small stock – about 300 each of Boer Goats and Damara sheep. There are also chickens, geese, a couple of dogs, a dozen ostriches, and up to 10 tourists at any one time.
Rainer shares the benefit of his experience on his own farm and on the farms he has visited as a tour guide:Be sure you're a people person. "The hospitality industry brings you into close contact with people – and they enjoy staying on your farm far more if you're genuinely welcoming and not just in it for the money," advises Rainer."Be friendly and always keep your political views to yourself. And if you're the kind of person who's chosen farming to get away from people, rather find another way to make extra cash."

Location, location, location.
Though Rainer sometimes gets bookings for two- to three-week stays, his most common stay is two to three nights as part of a tour of Namibia. "Help yourself and your guests by suggesting in your promotional material where you might fit into such a tour," he says.
With his farm situated 130km south-east of Windhoek, Rainer is well-placed for a stay at the start or end of a visit. Put yourself on the radar. Make sure prospective guests are issued with clear directions and back this up with plenty of signs.
"I've heard of guests turning back and giving up because they're scared they've lost track of where they're going in a remote area," says Rainer.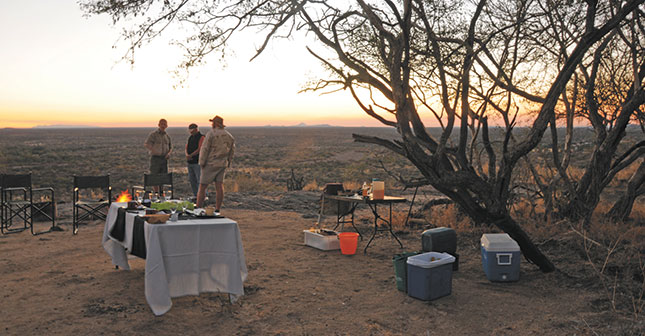 "Try to signpost every turn so there's no misunderstanding."Make the price right. Too low a price can be as wrong as too high, warns Rainer. People may think you're not offering much and you won't attract the kind of guests you want."Think hard about teaming up with an international agent," he says. "You'll have to charge more to allow for the fee, especially with the better ones – but you're also likely to get steadier bookings."

Make it comfortable.
"Tourists have quite high expectations," says Rainer. No-nos include shared bathrooms, rather than each bathroom being en suite, and rooms that are dumping grounds for 50-year-old flowery carpets and rickety furniture. An uncomfortable bed won't win you repeat business and could get you unfavourably listed on websites where tourists give feedback on their experiences. Neville of AAN says, "If you want to provide accommodation successfully, be prepared to offer spotlessly clean rooms, fresh linen on firm beds and pillows, friendly service, and hot coffee on call."
Know what you are. Rainer hunts for the pot about once a month and makes his own wors. But for him, it's work rather than pleasure, so he doesn't offer hunting to visitors – but his wors and kudu steaks are on the menu. Mixing hunting with a peaceful guest farm is a sure way to start arguments over dinner, says Chris McIntyre, author of the Bradt guide to Namibia – and Rainer agrees.
Be ready with the "infotainment".
At Farm Heimat, Rainer and Marianne have created a relaxed blend of insights into Namibian farm life to make guests feel this is a more rewarding holiday choice than sweating on the beach.
Rainer loads guests into his pride and joy, a 1939 Ford bakkie, and drives them around the farm, explaining how his grandmother first fenced the property, how and why it was split into camps, and the employment and stocking rates he works by. Over tea and cake, Marianne talks about her work chairing the local conservancy, discusses the diplomacy needed here to think globally and act locally, and shares the ups and downs of the goats and Damara sheep she cares for.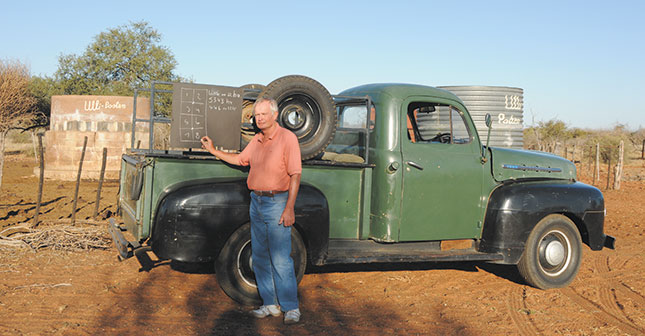 Similarly, at Termite Hills, between Okahandja and Otjiwarongo, Werner Dedig takes guests on a three-hour drive involving everything from inspecting pipelines to game viewing. Further north at Farm Ruppell in the Omaruru district, Jan van Rensburg takes guests for white-knuckle rides up the slopes of koppies to be greeted by a sumptuous dinner in the bush prepared by wife Petro.
Understudy each other.
If your wife gets sick, you have to run the kitchen, or have a well-organised back-up, says Rainer. Similarly, if one of you is away, the other must be able to run the show alone, without losing quality of service.
Surprise them with extras.
Never over-promise and under-deliver, says Rainer. He and Marianne are careful about presenting their extras at Farm Heimat. Guests may help feed the goats and sheep in the farmyard at night, while the hens offers the little visitors the chance to join in an egg-collecting expedition. In the evening, Rainer ferries guests in a traditional donkey cart that he built himself to a rustic boma in the veld for sundowners or a braai.
"I went on a course on tourism and the law and discovered just how careful you have to be about what you promise," explains Rainer. "You can't make guarantees – the donkey cart might be broken and can't be fixed on time, or for once it might be cloudy! It's much better for guests to go away feeling they got more than they paid for."

Pull together.
Hiring out tourist accommodation is regulated in Namibia, just as it is in South Africa. But at independence, the smallest agri-tourism category was a guest farm that must provide at least five rooms and 10 beds. This excluded farmers and other entrepreneurs who wanted to cater for tourists in a few spare rooms, so they founded the Bed & Breakfast Association of Namibia to promote their cause. They won in 2003 and AAN, as it became, now markets these micro-enterprises as a group, both nationally and internationally, and helps provide essential skills. "Marketing is one of our strongest points," says Neville, "but access to information on issues like levies and labour and tobacco laws that affect the industry is another."
Target your market.
Carefully choose trade shows where you or your association purchase a stand, or the magazines where you buy advertising, says Rainer. Make sure your pricing and accommodation is targeted at the same kind of people who will attend the expo or buy the magazine. Carefully select the team to represent you at a trade show if you want to maximise sales."A shy representative who hides at the back of the stand checking e-mails or reading a book is losing marketing opportunities and wasting the travel costs," says Reiner.Contact Neville Neveling at [email protected]. E-mail Reiner and Marianne Seifart at [email protected].
This article was originally published in the 17 September 2010 issue of Farmer's Weekly.