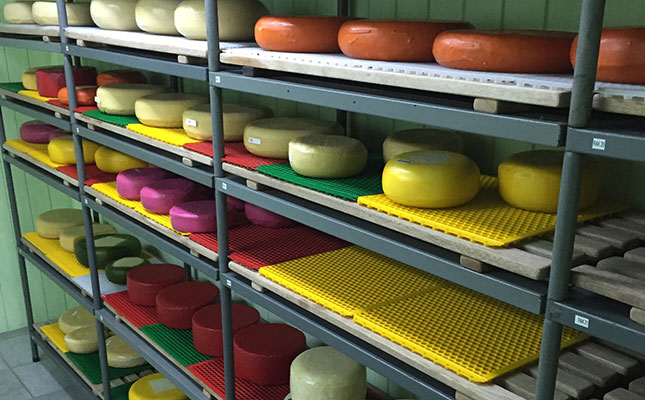 "The joy we get from living from Willow Bend's abundance is surpassed only by our sharing these gifts with visitors," says Winett. reports.
The couple's creativity sees a steady stream of new healthy and delicious products, using the highest quality ingredients and internationally tried and trusted processes.
Udder Delight's cheeses and dairy products are all made on the 860ha Willow Bend Farm in the Reddersburg district, some 60km from Bloemfontein.
Goats, sheep and cows live well, which improves the taste of Udder Delight's wide and expanding range of cheeses and dairy products.
"We follow a world-wide tradition by naming our cheeses after landmarks and farms within our region," says Yvette.
"Furthermore, every name has a special meaning to us. For example, our halloumi is named Eerstegeluk after a neighboring farm and refers to the first type of cheese we made."
The couple is keen to share the secrets of cheese making and day visitors are welcome by appointment as well as tour groups.
"We invite our day visitors to pack a picnic basket, without cheese, of course, and come and enjoy a good time under the trees on the river bank," says Yvette.
Toggenburg, British Alpine and BDE (Bunte Deutche Edelziege) goats are kept on the farm, as well as a herd of Dexters.
These breeds give milk of superior quality, which adds to the top class cheeses produced on Willow Bend.
Visitors can also meet the rest of the menagerie, which includes sheep, cattle, meerkat, emu's, chickens, geese, pigs, Spanish wild donkeys, ponies, turkeys and a domesticated African wildcat.
*Contact Willow Bend at 083 293 2911 or [email protected].