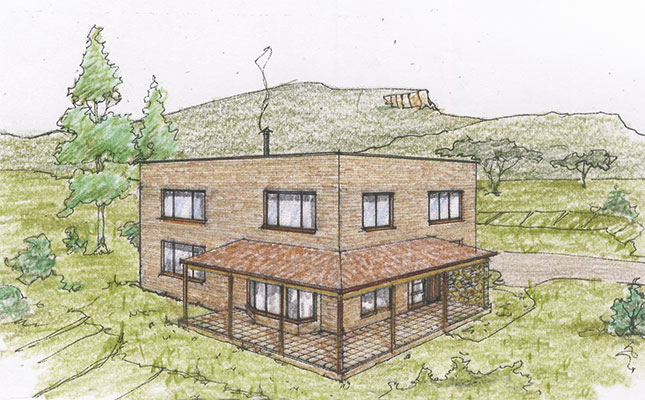 Dear Jonno
I love your articles in Farmer's Weekly – I always read them first. I'm looking for a family home that will fit onto a small, narrow site in the township area outside East London. The ground floor must have a fair-sized living area with one bedroom and a separate bathroom.
I would like a further three bedrooms, one en suite, and a separate bathroom on the upper floor. The site is only 17m wide so the house will have to fit across with space for a vehicle to pass to the rear end. I hope this is enough information for you to go on.
I would also like the house to have a flat roof with parapet walls surrounding it. We would like to erect solar panels on the roof.
Best regards,
Sipho
Dear Sipho
Thank you for your interest and request. As we all know, the roof of a building is what gives it a certain character and aesthetic appeal. In place of it, some further external adornments will need to be added. Shown here are the outer walls of colourful burnt face-bricks – low maintenance. The windows are large 'picture' and bay windows with a veranda – just to add that bit of essential character. The room arrangement is as requested, making for a comfortable abode. Let me have specific site details and comments.
Jonno