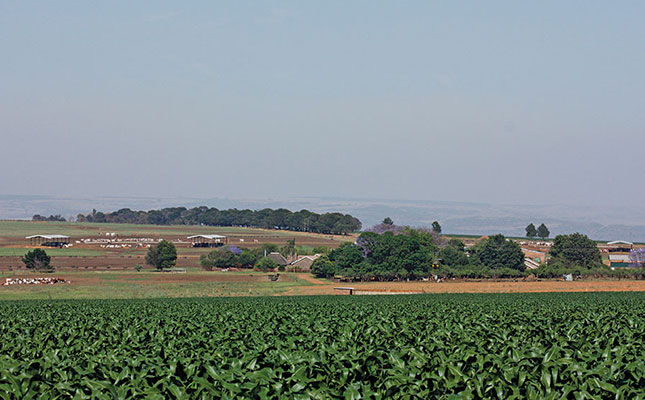 Kriek is simultaneously too progressive and not progressive enough, according to his detractors.
Certain groupings in the farming and Afrikaner communities have called Kriek a volksverraaier (a traitor to his people) for, as these critics say, negotiating with government about the terms under which "their land can be given away", and for not collaborating closely with AfriForum on the issue of farm murders.
However, Kriek and Agri SA have also been criticised for not doing enough to further transformation in agriculture.
In his presidential address at the recent annual congress of Agri SA in Pretoria, Kriek, who is a farmer from the Free State, set the record straight on where Agri SA stands on the subjects of land reform and farm murders.
He acknowledged the historical connection that white and black South Africans felt they had with land, as well as the wrongful dispossession of land from black people by white people.
However, he mainly focused on how we could find a solution to the challenges South Africa faces today that would be fair and to the benefit of all South Africans.
"It is not easy bringing rationality to a highly emotive debate discussion," Kriek said, summarising the very essence of the dilemma that he and Agri SA have faced this past year.
Agri SA and President Cyril Ramaphosa are in the same boat in terms of South African politics. Both agree that land reform and the transformation of the farming sector must happen.
They also agree that this must happen in such a way that neither the farming sector, nor the wider economy, suffers as a result. They even agree, to a degree, that a large part of the reason why land reform has been such a catastrophic failure thus far is due to the incompetence of the state.
What they do not agree on is the amendment of the Constitution to allow for the expropriation of land without compensation.
Kriek explained Agri SA's position on the matter: "We will uphold and defend the Constitution as it reads now. I reject the notion that you are not progressive or pro-land reform if you choose to defend the Constitution in its current format."
On the topic of farm murders and crime on farms, Kriek addressed Ramaphosa directly and asked him to establish a criminal justice system that would be effective against a "wave of crime that is killing" South Africa.
"President Ramaphosa, you are a farmer yourself, and I know that you have an intimate knowledge of the farming sector.
You know the impact that violent crime is having on the farming community and we want to hear you say it. We suffer from collective trauma in the agriculture sector and I want you to acknowledge this."