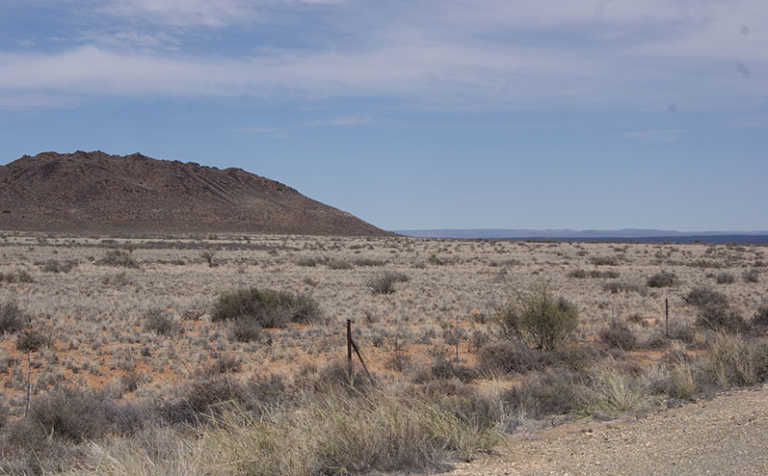 What else would you call the catastrophic loss of jobs amongst one of South Africa's most vulnerable groups?
Third-quarter job statistics from Statistics SA showed that since the beginning of 2017, more than 100 000 farmworkers had lost their jobs.
The impact has been especially pronounced in the Western Cape, one of the areas currently worst affected by drought. With its labour-intensive fruit and wine industries, the Western Cape supplies employment to tens of thousands of seasonal labourers.
READ Namibian minimum wage increases 25%
But this year, many of those workers will be turned away, with devastating consequences for them and their families.
After leaving farmers to fend for themselves during one of the worst droughts in recorded history, perhaps the political leaders who control South Africa's purse strings will look up for long enough from their troughs to at least come to the aid of these farmworkers who are about to join the millions of people in South Africa suffering from hunger.
But let's not hold our breaths.
This is perhaps an opportunity for organised agriculture to change some of those bad perceptions that many South Africans still have about farmers.
I have already heard many reports of individual farmers who, although having suffered terrible losses due to the drought themselves, have come to the aid of farmworkers.
But what about a collaborative effort from Agri SA, TAU SA and Afasa to provide support to those farmworkers who have lost their jobs?
READ Young learners benefit from eco-education
Having visited many farms in South Africa, I believe most farmers are committed to improving the working and living conditions of their farmworkers, despite receiving no support or acknowledgement from government in this regard.
But, as the Western Cape Agri Worker Household Census, the first of its kind in South Africa, has shown, there is still ample room for improvement.
One of the main findings of the census was that growth in agriculture in the province will need to accelerate to between 8% and 10% per year over the next 15 years to accommodate the rise in work-seekers.
Another conclusion that caught my attention was that only 8,5% of farm residents had obtained matric, and 1% had received tertiary education.
Residents interviewed for the survey said they had left school as a result of not being able to afford fees, as well as the belief that education would not benefit them.
Growing the sector is something we can leave to farmers, but they cannot be expected to take all the responsibility to improve access to education for the children of those living and working on farms.
Surely government must take responsibility to spend some of the money they claim from a shrinking and beleaguered tax base on something other than their own enrichment?