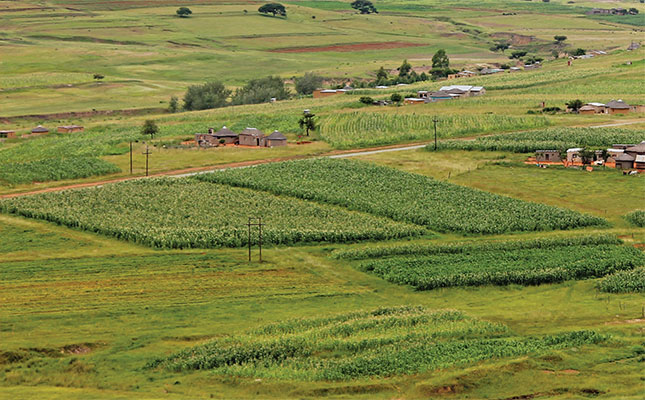 The Department of Rural Development and Land Reform (DRDLR) has finally released its Land Audit Report, which has been more than six years in the making.
READ Private land reform initiatives are paying off
My initial impression is that the report will leave South Africans with more unanswered questions about the distribution of agricultural land ownership in the country and the legislation that guides land rights.
The report, dated November 2017, was commissioned by the DRDLR and presented by its minister, Gugile Nkwinti, at a recent ANC Cabinet lekgotla.
A footnote in the report states that a separate comprehensive agricultural land audit is being prepared for publication.
READ Ramaphosa's land reform problem
We can only hope that this report will not take another six years to complete, because the current land audit report leaves South Africa largely in the dark about the ownership of about two-thirds of what it describes as farms and agricultural holdings.
The report says that out of South Africa's total land surface area of just under 122 million hectares, 114 million hectares (93%) is registered at the Deeds Office. The remaining 7,7 million hectares (7%) is unregistered state land in the Eastern Cape and Limpopo.
Of the 114 million hectares, about 94 million hectares (82%) is owned by private landowners, while 20 million hectares (18%) is owned by the state.
The report only provides information about the ownership of 37 million hectares (a portion owned by individuals, according to the report) of the 111 million hectares of land identified by the report as farms and agricultural holdings.
According to the report, out of the 37 million hectares of farms and agricultural holdings owned by individuals,
26,6 million hectares (72%) is owned by white people,
15% by coloured people,
5% by Indians and
4% by black people.
Co-owners and 'others' own 4%. 
The report also contains several recommendations to be implemented to ensure that all South Africans will benefit from the country's land resources.
READ Take a cue from Asia on successful land reform
Some of the more contentious proposals include the creation of a land reform fund that would be financed by a 'land value tax' to be levied on top of municipal property rates.
The report also suggests the introduction of national land rights legislation that appears to be intended to act as a vehicle for the nationalisation of land.
It was encouraging, however, that in its conclusion, the DRDLR says the "land audit exercise revealed the need to improve the data management, human capacity, organisational and technology resources [within the department]", because if there is one thing we can all agree on, it is that the department has to do better.