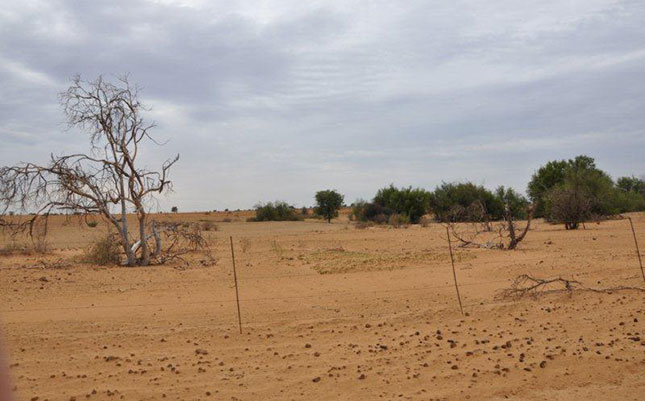 The agriculture, food and fibre value chain contributed an estimated 14% to the country's GDP, and agriculture exports have become an important source of foreign earnings for South Africa.
READ Strong support for drought care boxes for farmers' wives
According to Prof Ferdi Meyer, director of the Bureau for Food and Agricultural Policy, who was speaking at a recent Agbiz Information Day in Pretoria, the agriculture sector's positive contribution to the country's trade balance amounted to just under R60 billion in 2018, up from around R20 billion in 2010, and far outperforming other sectors, which in 2018 made a negative contribution to the trade balance of more than R40 billion.
However, the contribution that the sector will be able to make in the next year is under serious threat due to the prolonged drought, which has already seen a number of farmers exit the industry.
In a recent presentation to Parliament's Portfolio Committee on Agriculture, Land Reform and Rural Development, officials from the Department of Agriculture, Land Reform and Rural Development (agriculture department) indicated that over R1,3 billion was needed to contain the effects of the ongoing drought crisis and its impact on the agriculture sector.
READ Poor governance worsens drought
The lion's share of this is needed in the Northern Cape, which has already been declared a disaster area. Government allocated R30 million to help alleviate the impact the drought is having on farmers in this province; however, according to the agriculture department, R600 million is needed to respond adequately to the crisis.
In the Eastern Cape, where some areas have completely run out of water, an estimated R395 million is needed to assist farmers, many of whom no longer have access to water or feed to keep their livestock alive.
In a question-and-answer session in Parliament recently, President Cyril Ramaphosa, in response to a question from the Freedom Front Plus about what government would do to assist farmers and farmworkers struggling to survive the drought, said that agriculture minister Thoko Didiza was working on a plan that would see the state provide support to all farmers during difficult times.
READ No need to panic about water shortages, yet – Sisulu
This is good news; we cannot keep stumbling from one crisis to the next without ever reaching the point where natural disasters are catered for in a proactive manner.
Hopefully this plan will include, as was alluded to in the economic strategy paper that was published by National Treasury in September this year, a solution for affordable, state-subsidised agricultural insurance.
However, right now, time is running out, and for many farmers it is already too late. The agriculture minister must continue working on her plan, but in the meantime, government needs to respond with urgent assistance.
The loss of even a single farming business echoes through the entire economic ecosystem of towns and regions.
Like Eskom, agriculture has become too important for South Africa to allow it to fail, or even falter.