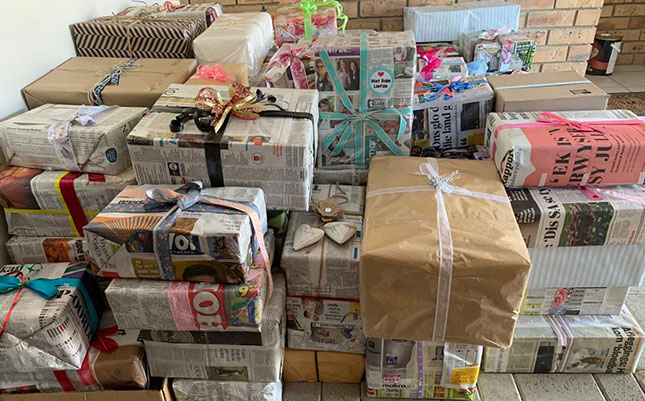 Wellington Country Women's Agricultural Association (CWAA) has so far received thousands of care boxes for farmers' wives in the drought-stricken regions of South Africa.
READ Limpopo nut farm – a shining example of worker empowerment
The 'Box for a Farmer's Wife' project, initiated by the Wellington CWAA, is a country-wide initiative aimed at showing compassion for the women who, more often than not, keep their husbands and children "emotionally standing", according to Juanita Loubsher, chairperson of the branch.
According to Marize Els, the wife of a farmer near Bothaville, more than 1 000 boxes have been received from townspeople and from surrounding towns.
These boxes will be transported to Wellington by a local businessman. Els, who is the project coordinator for Bothaville, said she had been "astonished" by the enthusiastic participation of the communities involved.
READ Children at Play: local farm charity with global impact
"I get quite emotional thinking about the positive reaction we got. My hope is that we bring some hope to people who are close to losing all hope. With this small gesture we want them to continue, despite their bleak and frightening circumstances. We want to convey the message that they are not alone. Although we are not physically close, we hold them in our hearts every hour of every day."
Loubsher said distribution had already started in the Eastern Cape, the Northern Cape and the Western Cape. The large number of boxes received to date meant the project could also be expanded to North West and other drought-stricken regions of South Africa.
READ Northern Cape welcomes R30 million in drought aid
"At first we earmarked the farmers' wives in the CWAA's circle in Paarl. As the message spread, we were inundated by so much goodwill and offers to provide care boxes from all over South Africa that we are now able to extend the project to the rest of [the country]," she explained.
The care boxes contain products such as toiletries, sweets, facecloths, dried fruit and condensed milk.