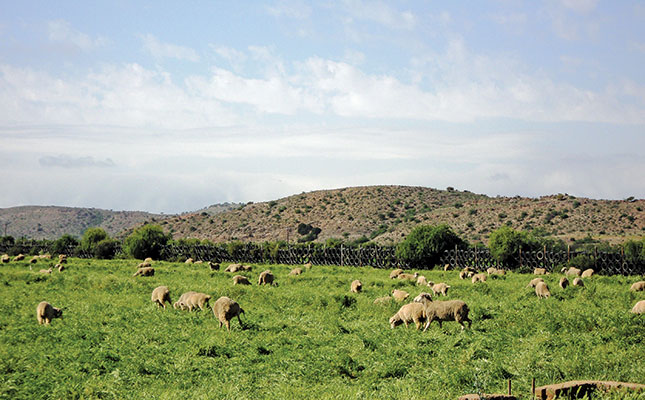 A recent round table discussion about the role of public-private partnerships in land reform, hosted by Vumelana Advisory Fund in Johannesburg, only confirmed to me that there are no clear goals in sight for what South Africa hopes to achieve with land restitutions and transformation over the next decade or two.
Vumelana, a non-profit organisation helping communities that are beneficiaries of the land reform programme to develop their land, has a clear goal: helping these communities generate sustainable economic activity on the transferred land.
Many similar organisations are active in the land reform environment, and are trying to find the best model for ensuring that land reform beneficiaries become successful.
But, as Annelize Crosby, legal advisor to Agri SA, said during the discussion, the problem is that there is no coherence in the way these initiatives are being carried out at the moment.
"You get the sense that things are happening all over the place and some models are working, while others are not. But because there is no proper planning at a high level and no coherence between the various efforts, it is difficult to get an idea of the larger picture," said Crosby.
When asked to provide some clear indication of what government hopes to achieve, how much land it wants to have transferred and by when, chief land claims commissioner, Nomfundo Ntloko-Gobodo, provided a philosophical, instead of a straight, answer.
"Land reform is about transformation, it is about the movement of land ownership from the hands of the few to the many. It is a continuous process that has to happen over a longer term. We cannot look only at numbers. Land reform in South Africa will continue well into the future and will probably affect the next generation," said Ntloko-Gobodo.
I think most people can appreciate that land reform is a very complex process, and that any goals we set ourselves as a country in terms of the number of hectares transferred, number of beneficiaries, money spent and so forth will be arbitrary at best.
But this philosophical approach to land reform that envisages a process of deep and lasting transformation happening over an extended period, directly contradicts the repeated calls from the ANC for a radical increase in the pace at which land is being transferred from white to black South Africans. It also creates an accountability vacuum.
With no clear indication of government's short-, medium and long-term land reform goals, it cannot be held accountable.
A good place to start will probably be to clearly spell out to South Africans exactly what the plan and timeline for land reform are.