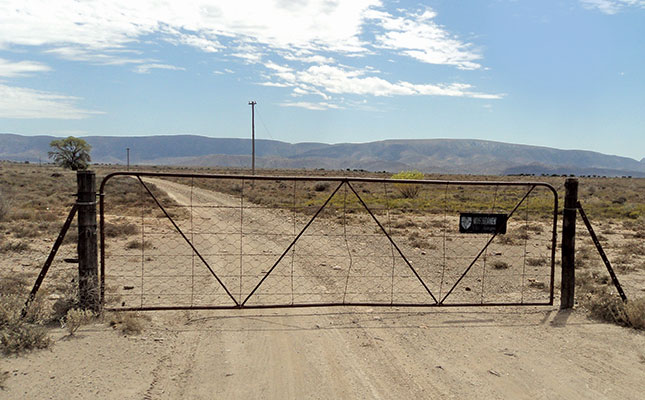 In a written response to Steenhuisen, Ramaphosa said that there was "no direct correlation between levels of crime and the performance of the minister of police".
As many Farmer's Weekly readers know, I am highly critical of the failures of South Africa's government, and the impediments that the lack of service delivery have on the future economic and agricultural growth of our country.
READ The true cost of agricultural crime in SA
But Ramaphosa's response caught me somewhat off-guard. Following his re-election as president of the ANC, and thus his potential re-election as South Africa's president in the 2024 general election, I thought Ramaphosa would show greater interest in the increase in crime in the country, and at least recognise the important role a police minister plays in lowering crime.
Instead, he gave a non-committal response to the question, saying that all government institutions and entities were responsible for reducing crime. Of course, there is truth in this, when the motivation for crime is analysed. Poverty and a lack of education, for example, can be strong motivators for engaging in criminal activities. However, there is really only one person responsible for the management of crime and, in this case, this person is Cele.
READ Rampant crime in Lesotho-border region takes its toll on farmers
Ramaphosa's response seems even more disingenuous if we look at the recent crime statistics released by the South African Police Service. As reported by Cele in December 2022, between July and September 2022, 7 004 people were murdered, of whom 558 were children, which is an increase of 13,6% compared with the same period in 2021, while more than 10 000 cases of rape were reported, representing an increase of around 11% year-on-year.
Overall, contact crime increased by almost 19% over the past year. These crimes include common robbery (up 25%) and robbery with aggravating circumstances (up 22%). More than 360 people were killed during attempted robberies, and over 6 000 cases of hijacking were reported, up 24% during the period. Kidnappings doubled to 4 000 compared with 2021.
While it may be argued that some of these crimes are a result of poverty, the reality is that violent crime is on the rise. These crimes, which include sexual assault, have nothing to do with economic issues. As a society, we need to find ways to come together to reduce the number of violent crimes which, ultimately, are a symptom of a broken society, for which all of us must take responsibility.
But government isn't excluded from this accountability. The ANC has been in power for almost 30 years, and very little progress has been made in terms of providing people with good-quality education, a safe living environment, and economic opportunities. Yes, there may have been some advancement, but this has largely been muted by widespread corruption and cronyism.
This passing of the buck must come to an end; Cele must take responsibility for the rising crime rates. This is the first step towards an accountable government. I truly hope that as Ramaphosa's support in the ANC grows, he will start taking more decisive action against the obvious non-performers in his Cabinet.