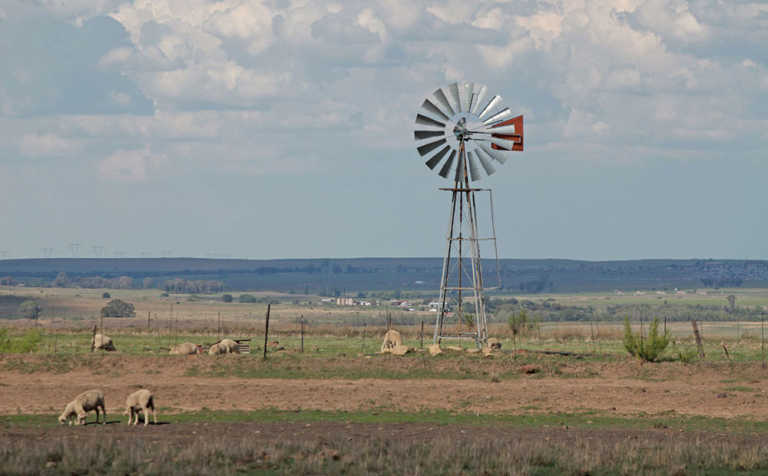 Having so far this year already endured an increase in the VAT rate, massive fuel price increases, which have seen the price of petrol soar to its highest level ever, rising unemployment, as well as a technical recession, following two consecutive quarters of negative GDP growth, most South Africans are at the end of their rope.
Johannes Möller, a farmer from the Northern Cape and the former president of Agri SA, who received an honorary presidency from the organisation at its recent annual congress in Pretoria, said in his address that South Africa was facing a perfect storm.
The three forces constituting this tempest were rising energy prices, government's fiscal challenges, and persistent inequalities in South Africa, he said.
If Mboweni wants to instil some hope and confidence in the minds of South Africans and persuade them that the hefty chunk of their wages and salaries they are forced to hand over to the state in the form of VAT, taxes and various levies is not just being wasted and stolen, the three issues highlighted by Möller should be amongst those to feature prominently as focal points for Treasury over the medium term.
Even as the multiple layers of corruption and mismanagement that turned South Africa's power utility, Eskom, into a black hole of debt is being slowly uncovered, it is becoming clear that President Cyril Ramaphosa's promise in his maiden State of the Nation Address to strengthen governance at Eskom, root out corruption and restore its financial position will probably not hold unless Eskom undergoes significant restructuring.
Electricity rates have continually increased since 2009, and although the pace of price hikes slowed down after 2012, consumers still have to pay more each year. Recent reports have revealed that
Eskom might seek to increase tariffs by 45% over the next three years, but despite these price increases, Eskom's debt levels are spiralling out of control.
Energy expert Prof Anton Eberhardt shared an extract from a message sent to Eskom staff by the chief operating officer, Jan Oberholzer, on Twitter in which Oberholzer stated that Eskom's interest bill alone amounted to R45 billion per annum.
In Oberholzer's message he suggested that Eskom staff did not appreciate the financial crisis the utility was in, believing they were entitled to salary increases and bonuses, and that Eskom would find the money somewhere.
"Let me tell you the truth: we do not have the money," Oberholzer stated.
A similar message from Mboweni to Cabinet members to address the rising public sector wage bill (which swallows nearly 35% of the budget) would not be out of place, especially given that, according to rating agency Moody's, South Africa's fiscal deficit will reach 4% of GDP in 2018/2019.
Follow us on Twitter for updates.