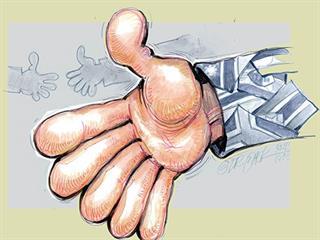 The signing of the European Union/Southern Africa economic partnership agreement (EPA) has opened up an exciting opportunity: an exponential increase in agricultural exports to the EU. The proviso is that the six Southern African countries involved (South Africa, Botswana, Namibia, Lesotho, Swaziland and Mozambique) can function as a single market.
Put another way, these countries need to collaborate to form an efficient supply chain similar to other strong export-led industries, such as the automotive and technology sectors. Realistically, this potential will only be unlocked when the sector has established a logistics process in which the myriad of agricultural providers are managed through the export process.
A breakthrough in bilateral trader
The greater access that has been negotiated with the EU market should be applauded. Without doubt, it will herald a marked improvement in bilateral trade, development and co-operation. The ultimate goal is to facilitate trade and industrialisation in Southern Africa, and agricultural exports are expected to be one of the biggest beneficiaries. The agreement is expected to come into force by March next year, which leaves just six months for regional producers to get their act together, if they are to significantly boost exports.
Many infrastructure bottlenecks, which are largely beyond the control of producers, hamper significant trade growth. But much lies in the direct control of industry. In the South African automotive and technology industries, new export markets have been cultivated through supply chain collaboration. These industries have been among the signal successes of South African exports for the past two decades. Agricultural exporters should emulate this proven formula. Although the EPA should motivate the industry to begin supply chain collaboration, the challenges cannot be underestimated.
The export opportunities
Agricultural products are already among Southern Africa's biggest exports to the EU, with a total value of about €2,9 billion (R40,5 billion), which equates to 9,3%, of our €31 billion (R434 billion) total exports to the EU. The value of South Africa's agricultural exports increased 16,4% to €4,63 billion (R65 billion) in 2012/2013 from €3,75 billion (R52,5 billion) in 2011/2012. In some cases, such as wine, our quota has now been considerably increased, so there is potential to supply far more to the EU.
Massive produce spoilage
Even at current export levels, savings of as much as 25% can be achieved with fresh produce, simply through proven supply chain efficiencies. Based on DHL's experiences in other emerging markets such as India, it is estimated that as much as 20% of produce is spoiled because of a lack of integration of the supply chain. India is not unique in the level of its losses.
According to the UN Food and Agricultural Organisation, 42% of fruit and vegetables grown in the Asia-Pacific region, and up to 20% of grain, never reach consumers because of poor post-harvest handling. If we assume a similar level of spoilage in Africa, this would amount to €568 million (R7,9 billion), which is 20% of the total €2,9 billion value of EU agricultural exports.
Based on our own global supply chain case studies, it is estimated that further direct cost savings ranging from 5% to 20% could be achieved by simply streamlining the supply chain. This equates to a saving of between €145 million (R2 billion) and €583 million (R8,2 billion). At present, the agricultural sector is nowhere near achieving these savings. Each producer effectively operates independently, resulting in a highly fragmented supply chain. If the industry wishes to take advantage of the EPA opportunity, the supply chain must be consolidated.
Based on global experience, DHL recommends that the industry adopt a lead logistics provider (LLP) model. With this, a centralised and fully integrated regional network design can be implemented, extending from the agricultural provider to the EU retailer. It can then be controlled with a web-based management system. A central team looks after order planning, supplier management, load planning, carrier management, booking, event update, and track-and-trace. The result is a fully aligned and consistent approach that takes care of the final stages of the logistics process and customs management.
Advantages of a single supply chain provider
Agriculture is far more complex than the automotive industry, involving not only a highly fragmented production base, but one split over six different countries. Furthermore, exporting to the EU involves an exceptional level of bureaucratic and infrastructural challenges. The necessary expertise is currently available to achieve such savings, but the challenge is that it has never been attempted in agriculture.

Phone Craig Roberts on 011 821 0349.