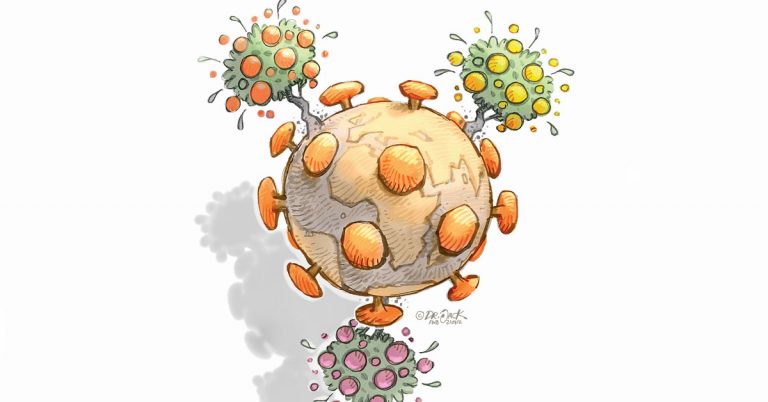 Organic foods were introduced on a large scale in the early 1990s. It took over 15 years for global organic product sales to reach US$50 billion (R753 billion) in 2008.
In 2018, sales surpassed the US$100 billion (R1,5 trillion) mark. According to the latest data published in the 2021 edition of 'The World of Organic Agriculture', with COVID- 19 changing the way people shop and eat, the next leap, to US$150 billion (R2,3 trillion), could be within the next few years.
Global trends
The global market for organic food reached US$112 billion (R1,7 trillion) in 2019. The market has expanded by 55% since 2013. The US is the leading market, followed by Germany and France.
In 2019, many major markets continued to show strong growth rates; the French market, for example, increased by more than 13%. Danish and Swiss consumers spent the most on organic food (€344 and €338 [R6 200 and R6 100] per capita, respectively). Denmark had the highest organic market share, with 12,1% of its total food market.
In 2019, a total of 3,1 million organic producers were reported. Fifty-one percent of the world's organic producers were in Asia, followed by Africa (27%), Europe (14%) and Latin America (7%). India had the highest number of producers (1 366 000), followed by Uganda (210 000) and Ethiopia (204 000).
However, while there were high numbers of producers in India and some African countries, many of these were small-scale farmers, and in terms of land area, the region with the largest portion of global organic agricultural land was Oceania (Australasia, Melanesia, Micronesia and Polynesia).
Worldwide, a total of 72,3 million hectares of farmland were managed organically at the end of 2019, representing growth of 1,6% or 1,1 million hectares from 2018. Australia had the largest organic agricultural area (35,7 million hectares), followed by Argentina (3,7 million hectares) and Spain (2,4 million hectares).
Growth in major crop groups
Over two-thirds (about 49 million hectares) of organic agricultural land was grassland or grazing areas, having increased by 1,2% in 2019.
With over 13,1 million hectares, arable land constituted 18% of the organic agricultural land. A decrease of 1,7% since 2018 was reported, mainly due to a decrease of organic arable land reported from China. Most of this category of land was used for cereals such as rice.
The significant growth in organic cotton production seen in 2017/2018, when global fibre volumes rose 56%, continued into 2018/2019 with further growth of 31%. Global production reached 239 787t. Estimates show that the current growth trend for organic cotton will continue next year, although to a slightly lesser degree, with 10% growth expected.
Globally, an estimated 222 134 farmers were growing certified organic cotton in 2018/2019, spread across 19 countries and 418 935ha of certified land.
Permanent crops such as olives, coffee, nuts, grapes and cocoa account for 7% of organic agricultural land, amounting to over 4,7 million hectares. This was an increase of over 17 000ha, or 0,4%, over the previous survey.
Africa
There were over two million hectares of certified-organic agricultural land in Africa in 2019, which was 177 054ha more (a 9,5% increase) than the year before. Producers numbered at least 850 000. Tunisia was the country with the largest organic area (almost 287 000ha in 2018), and Uganda had the highest number of organic farmers (over 210 000).
The country with the largest organic share of total agricultural land in the region was
the island nation of São Tomé and Príncipe, with 25% of its agricultural area being organic.
The majority of certified-organic products in Africa are destined for export markets. Key crops are coffee, olives, cocoa, nuts, oilseeds and cotton. Five countries in Africa have legislation on organic agriculture, and five are drafting legislation. Six have a national standard but no organic legislation.
COVID-19: boost for sales
The precise impact of the COVID-19 pandemic on organic farming and the demand for organic produce is not yet known; consolidated data for 2020 are expected to show the initial effects of the pandemic on organic markets.
Although North America and Europe generate the most organic sales (about 90%), their share of the total market is shrinking. The coronavirus crisis is predicted to accelerate this trend as more regional markets for organic foods develop.
In particular, the share of developing countries such as China, India, Brazil and Indonesia is likely to grow at a rapid rate in the coming years. As a result of the pandemic, consumers are turning to organic foods as they look more closely at personal health, wellness and nutrition. Organic produce is therefore likely to benefit as the food industry shifts to a post-COVID-19 world.
According to the report, some of the ways in which the pandemic is likely to change the global organic food industry include the deglobalisation of food supply chains, the increasing importance of food security, a move towards traceability and transparency in food supply chains, and the increased importance of online retailing.
Effect on supply chains
A large number organic food companies have international supply networks and these
have come under pressure. This was caused by the fact that many of the raw materials used by organic food companies in Europe and North America are produced in other regions.
Lockdowns disrupted these supply chains, highlighting the vulnerabilities of international supply chains.
The supply of raw materials was disrupted as countries took emergency measures. For example, some countries halted exports of agricultural products as they entered lockdown.
The flow of organic ingredients continues to be adversely affected by higher freight and transportation costs and longer delivery times. Organic food companies and ingredient firms have set up international supply chains for their raw materials.
COVID-19 has shown that the winners in the current crisis are those that have kept their supply chains close to home. Operators reliant on organic ingredients from other geographical regions have been the most negatively affected. The way forward appears to be more localised supply chains.
The views expressed in our weekly opinion piece do not necessarily reflect those of Farmer's Weekly.
This article is an edited excerpt from the Research Institute of Organic Agriculture and IFOAM – Organics International's 'The World of Organic Agriculture: Statistics and Emerging Trends 2021', published in February 2021.