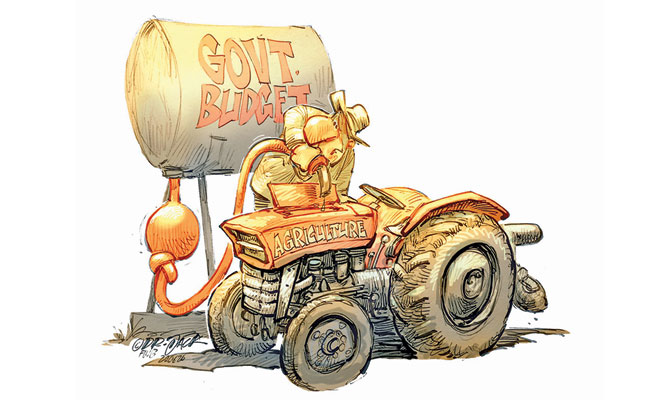 There is general consensus amongst leaders in South African business, academia, government and civil society that food security is not only an agricultural issue, but critical for the entire economy and for keeping stability and peace in the country.
At the same time, the dominating belief has been that commercial businesses must create jobs so that people can earn wages and be able to afford food.
This has encouraged the commercial production of food to gain economies of scale, thus keeping the price of food stable and affordable for most households.
With innovation in technology resulting in stagnating job opportunities over the past decade, a new school of thought on how to attain food security has begun to emerge.
This advocates that instead of smallholder households being required to have wage earners who can purchase food, smallholder farmers should produce their own food so that they can be self-sufficient at household level.
This new way of thinking necessitates an urgent refocus of resources to enable equitable access to means of production such as water, land and capital. It also calls for the coexistence of commercial and smallholder farmers to achieve both food security and foreign earnings for the country.
Impact on food systems
The traditional emphasis on commercial agriculture providing jobs so that people can afford to buy food was popular in the early days of South Africa's democracy, and led to the deregulation of agricultural markets in 1996, when the state demolished the control boards
and farmer co-operatives changed to a corporate model.
This gave rise to companies such as KWV, AFGRI, and Senwes. As a result of commercial farming, the agriculture sector became more efficient in production and marketing, developing into a competitive supplier of food for both domestic and export markets.
As commercial producers dominated agricultural value chains, the number of farmers gradually decreased while the size of farm units increased. Frikkie Liebenberg, in his PhD thesis at the University of Pretoria, showed that the number of farmers dropped from 60 901 in 1994 to 42 307 in 2010.
And according to Statistics South Africa, there are currently 40 122 commercial farmers in the country, indicating a continuation in consolidation in order to gain economies of scale.
During the same period, the average farm size has grown from 1 344ha to 2 305ha, demonstrating a shrinking hope for smallholder farmer success in the formal agricultural value chains in South Africa.
One of the drastic reforms introduced to support the notion that commercial businesses had to create wage earners who could buy food was a reprioritisation of state resources to agriculture.
Government decided to reduce budget support to agriculture, and this has gradually declined over the past two decades.
It is unclear whether the rationale for this decision was that the democratic government did not want to support white-dominated commercial farming, or that it did not want black-dominated emerging farmers to enter commercial farming.
To illustrate, when the democratic state assumed office in 1994, the consolidated government expenditure was R113 billion and the agriculture sector was allocated R581 million.
This was the second-largest item on the national budget, and was more than the combined allocation for the police, education and public works.
Fast forward to today, and the consolidated government budget is R1,93 trillion, with agriculture being allocated only R28 billion, whereas the combined budget for education, the police and public works amounts to about R643 billion.
Within the agriculture budget, less than R10 billion is actually spent on agricultural production and marketing, and the bulk is used for land reform, rural development and general services.
Reshaping South Africa's agricultural landscape
It should be noted that the new school of thought on food security still promotes job creation by commercial farmers, but it also emphasises the importance of smallholder farmers to be self-sufficient in food so that they themselves can become creators of employment.
For this new approach to be effective, there is an urgent need for government to reprioritise resources in order to improve access to means of production, research, markets, technological innovations, and farm infrastructure.
Ensuring food security
The current R28 billion allocation to agriculture will need to increase in order to provide comprehensive support to commercial and smallholder farmers in order to achieve food security. Moreover, state resources need to be complemented by private investors, who can also contribute technical skills.
The current coronavirus disease crisis has fuelled the momentum of the new school of thought, as it has become clear that food security must be driven from household level to ensure economic stability and peace in the country.
During this crisis, protests by hungry people have increased, despite the country having sufficient food stocks at national level. This has reinforced the need to have commercial and smallholder farmers playing a prominent role in food production, processing and distribution in the country.
Through this new approach, the sector will have commercial and smallholder farmers forming strong and meaningful partnerships, supported by adequate state resources.
United, farmers will be able to conquer the many challenges facing the sector as it was envisioned by the White Paper on Agriculture in 1995.
The views expressed in our weekly opinion piece do not necessarily reflect those of Farmer's Weekly.
Email Dr Sifiso Ntombela at [email protected].