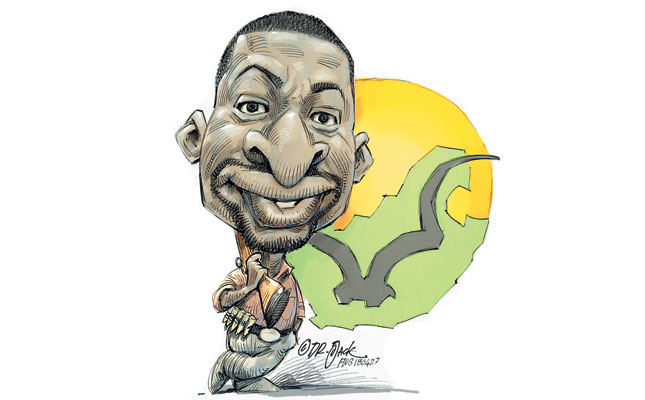 Transformation is one of Wildlife Ranching South Africa's (WRSA) key focus areas, and we encourage our members to support it.
We have full-time consultants who advise members on transformation, and we also partner with provincial governments and environmental departments to advise beneficiaries of land restitution programmes on how to enter the wildlife and biodiversity economy.
Market valuations and know-how are two barriers to entry for new game breeders.
I always advise new entrants to invest in a factory, not a zoo. In other words, one must buy an economically viable production unit of a species, for example a nyala bull and 20 ewes, so that they can breed sustainably and increase in numbers.
If you invest in different species without a coordinated investment programme that is optimised according to established breeding practices, you own a zoo – and it will not show growth.
If a new entrant invests incorrectly from day one, undoing those initial mistakes can be frustrating and expensive. New entrants also need advice on how to acquire the correct genetics at the right price.
The WRSA supports new entrants with advice on how best to invest in game and how to acquire land, build infrastructure and learn about the animals' health and feeding needs.
Namibia-style transformation
The Namibian model in which rural communities run hunting operations on communal land may also work in South Africa.
The WRSA has a project in the Northern Cape, called the Komani SAN Project, where we provide advice and management support to a community running a 14 000ha hunting operation on communal land.
We have managed to put together a sustainable hunting operation in conjunction with them.
There have also been numerous applications from other communities that want similar assistance.
We are always willing and are able to assist, but the communities and government have to come to the party to make the project successful. The wildlife economy is best positioned to contribute to economic development in rural areas because of the role it plays in environmental and social sustainability.
It can impact positively on the communities in and around wildlife reserves in terms of skills development and job creation, among other things.
Black South Africans' buy-in
Black South Africans have previously been disenfranchised from hunting and the game industry, mainly due to ownership patterns of land, and hunting that had become exclusive over time.
We have to undo that pattern, and in so doing, create access to the market for a large number of people.
The more hunters there are, the greater the benefit for game farmers and the industry at large. It is not inconceivable that the hunting experience can be sold to black consumers as a family event, and in the end it all comes down to great marketing.
For example, if you look at golf pre- 1994, the demographic profile of those playing golf was almost exclusively white. Today, I would venture to say there are more black than white golfers.
Game meat market growth
As WRSA, we believe game meat can contribute positively to food security, but for the moment, game meat is mostly consumed by biltong hunters and a small export market.
These markets are, however, not large enough, and we see a real range of opportunities waiting to be exploited for game meat production.
The Game Meat Scheme could open up the market, but for this to be successful, an amendment to the Meat Safety Act of 2000 is required, so that game meat can be consumed commercially in South Africa.
Regulation is a big issue, and coordination is needed between government departments to bring about the commercialisation of the game meat industry.
The Department of Environmental Affairs (DEA), the Department of Agriculture, Forestry and Fisheries, and the Department of Health all play a key role in this matter.
These departments need to regulate game translocation, look at animal health and vet abattoirs, and ensure meat is safe for human consumption.
For example, there is nothing wrong with biltong hunting and the meat these hunters consume, but legislation does not allow for the man in the street to buy meat harvested by biltong hunters. The WRSA has been advocating for the Game Meat Act to come into effect, and we have been engaging with government on this topic.
Game meat was identified as a commodity that could add to the economic growth of the sector at the Biodiversity Lab convened by the DEA in 2016. Solutions to unlock growth in the bio-prospecting, wildlife and coastal and marine economies were investigated here.
We have no incentive or intention to remove the 'wild' factor from game breeding, because by keeping it intact, one can capitalise on the full value chain of the industry.
In this regard, hunting is an economic activity that is part of the harvesting process, along with meat processing, eco-tourism, accommodation used by hunters or photographers, and taxidermy.
Rhino horn trade
The WRSA advocates for legalised trade in rhino horn as we believe it can save the species. We support the policy of sustainable utilisation of natural resources which is enshrined in the Constitution.
However, within rhino horn trade regulations, traceability and management of stockpiles are key.
Government and the international community need to know how much rhino horn is available and where it comes from, and the horn must be traceable even down to farm level.
Transactions need to be approved by FICA, and 'know your client' processes are important, with an obligation on buyers to become part of these processes and be transparent in their dealings.
At the Convention on International Trade in Endangered Species of Wild Fauna and Flora's (CITES) CoP18 meeting to be held next year in Sri Lanka, we hope to convince
CITES to allow international trade in rhino horn as we believe it could contribute to the local economy.
In addition, this could have a major impact on reducing poaching, which is eroding value in South Africa.
The views expressed in our weekly opinion piece do not necessarily reflect those of Farmer's Weekly.
For more information, email Tebogo Mogashoa at [email protected].