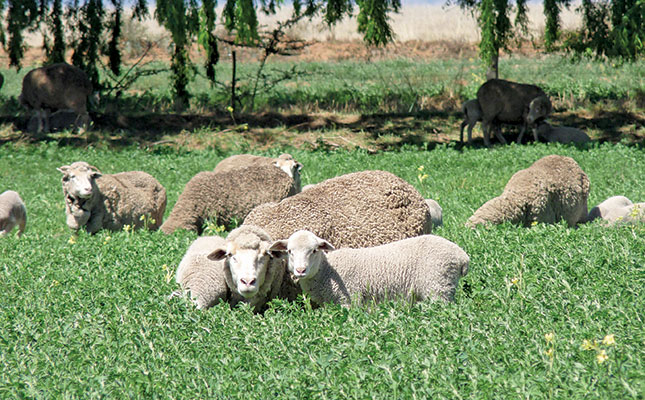 "If somebody's livestock is gone, it is not just that person's problem, it's my problem. In fact, I make it my problem," says warrant officer Duma Maseyimani (47), neatly summing up his commitment to attend to stock theft cases.
In his small, prefabricated office on the banks of the Orange River, he passionately explains that a policeman must not only proactively investigate all cases, but should also ensure that investigations are rewarded with convictions.
Maseyimani walks the talk: he has proven his ability, again and again, to transform arrests into serious prison time, such as the 40-year-plus sentences handed down to three stock thieves in the Grahamstown High Court last year.
Maseyimani has been working for almost 20 years in the SAPS cluster that includes Burgersdorp, Steynsburg, Venterstad, Molteno, Lady Grey, Floukraal and Jamestown. Yet he still focuses mainly on stock theft cases in his home town of Aliwal North.
Here, he grew up as the son of a farm worker on properties surrounding the Orange River, completing school in 1985.
The following year, he joined the local Maletswai police station. Looking back, he strongly believes that his attraction to the service was linked to the disciplined home environment created by his parents, Kwaaiman and Emilie. "Without discipline, you go nowhere," he says plainly.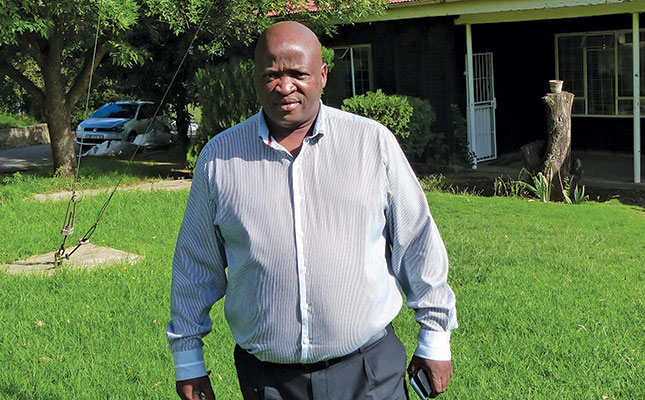 In 1995, he was transferred to the Aliwal North stock theft unit, where his investigative talents began to reap rewards in the northern regions of the province. Maseyimani focused on hunting down thieves on the familiar farms and townships around Aliwal North, and today firmly believes that his intimate knowledge of the area and its people gives him an edge.
Now a father of three, he has built relationships in the community at large and even with certain thieves, including one he arrested no fewer than 13 times, between 1995 and 2013. "Stock thieves are the same people – they go to jail, only to come back and repeat the same crime," he says.
Sheep a favourite
Although Maseyimani has been involved in cases involving cattle, goats, pigs and chickens, he finds that sheep are the preferred targets.
This makes sheep farmers close to towns the most vulnerable to the thieves, who normally comprise groups of men that slaughter their quarry in the veld and transport the mutton to nearby informal markets as quickly as possible, and often in ingenious ways.
"Some slaughtered sheep are hung on the shoulders like a school bag," he explains. "They put a jacket on top so you don't see the carcass."
Maseyimani explains that it's critical to find the stolen meat in the township before it's consumed. It is then linked – often via DNA analysis – to the bloody slaughter scenes on farms.
Occasionally, however, more sophisticated groups of thieves load animals from farms across the district onto bakkies. About five years ago, for example, sheep began disappearing in the northern Eastern Cape region surrounding Aliwal North.
Then, in mid-2010, the police stopped a car on its way to Queenstown. No fewer than 12 sheep were being transported, and Sonwabile Gijana (48), from Lusikisiki, was caught red-handed.
Within a day, Maseyimani had arrested his accomplices, Bonakele Mbembe (53) and Songezo Khambi (35).
The two had been recruited and paid by Gijana to steal sheep in the Eastern Cape and Free State. He would then distribute the meat in the former Transkei, hundreds of kilometres away.
Unfortunately for these thieves, they had made one fatal error: targeting sheep in Maseyimani's Aliwal North district. He made the case a priority to ensure serious convictions that were eventually handed down in the Grahamstown High Court in 2013.
Khambi was sentenced to 41 years, running concurrently for 12, while Gijana and Mbembe each received 47-year sentences to run concurrently for 15 years, for stock theft, racketeering and money laundering.
Alcohol and theft go together
Maseyimani's first port of call after reported theft is invariably his informers and community leaders.
They report suspicious behaviour, including individuals with enough money to go on a drinking spree. "Some community members will inform me of a guy [a known thief] who's drunk," he says.
"I'll then interview him and check his clothes. Sometimes the shoes would be full of blood, and I'll then know that he slaughtered a sheep somewhere."
Maseyimani adds that shebeens have always proved to be excellent intelligence-gathering venues, as many a platteland thief ends up here bragging about his stock theft escapades after one too many drinks. It's not surprising then that from time to time, Maseyimani visits them to listen in on conversations.
Effective convictions
Maseyimani strongly believes that convictions are only possible with quality investigations and that these should be shared with relevant prosecutors.
"I discuss the case with the prosecutor first. He then inspects the docket thoroughly and if there are loopholes, he writes instructions so I can rectify them. I then bring it back," he says.
It is this type of thoroughness and dedication that has made Maseyimani a brilliant policeman, and also endeared him not only to farmers, but to the legal fraternity in the province.
This includes Grahamstown director of public prosecutions, advocate Devandran Govender. He was so impressed with Maseyimani's contributions towards making the three 40-year-plus sentences stick that he wrote a letter to thank him.
"The manner in which warrant officer Maseyimani carried out and completed the investigation played a vital role in securing the convictions," it reads. "Warrant officer Maseyimani's dedication, diligence and efficiency are a credit to the SAPS."
Phone Anelisa Feni at the Corporate Communication Media Centre in the Eastern Cape on 072 248 6619.