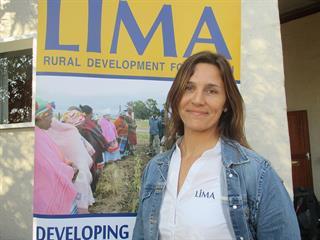 Small-scale broiler farmers working with Lima, a non-profit rural development foundation, are earning an estimated R23,2 million/year. This income plays a pivotal role in boosting household food security and transforming agricultural economies in rural areas, Lima agricultural manager Amy Thom said at the KwaZulu-Natal Poultry Institute's farmers' day recently.
"Lima is working with 1 773 broiler farmers under our Abalimi Phambili farmer support programme. Of these, 1 003 are in the Eastern Cape, 606 in KZN, 85 in Limpopo and 79 in Mpumalanga," said Thom.
"Farmers in the Eastern Cape are producing 284 000 broilers a year and earning a combined income of R19,9 million. In KZN, they're producing 10 500 broilers a year and earning R1 million while in Limpopo and Mpumalanga they are earning R2,3 million from 32 000 broilers."
Lima was founded in KZN 26 years ago and uses donor funding and government grants to implement poverty-alleviating projects. The Abalimi Phambili programme is a hands-on initiative that sees Lima staff working directly with farmers. Farming activities are by no means focused solely on broiler and egg production – they include dryland and irrigated crops as well as smallstock.
According to Thom, more than 10 000 individual farmers and co-op members receive support from the project in 10 districts (Nongoma, Jozini, Msinga, Umzimkulu, Bizana, Lusikisiki, Matatiele, Umzimvubu, Bushbuckridge and Sekororo).
"Jointly, these farmers produce a turnover of approximately R77 million annually from their farms. The knock-on effect has been employment creation of over 4 500 farm worker jobs," said Thom.
Lima's agricultural facilitators provide support where farmers need it most – in the field, answering questions and offering the training, mentorship and support farmers require to grow as entrepreneurs.
"We foster linkages which provide access to feed, vaccines, and chicks for poultry farmers, access to mechanisation for vegetable farmers, and access to technical information and micro loans for all farmers. These linkages are essential to integrate small farmers into the broader agri-business industry," said Thom.
Phone Lima on 033 342 9043, email [email protected] or visit www.lima.org.za