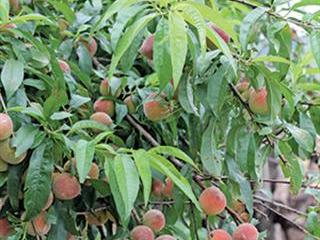 Nixon Tenza (61) is deeply engrossed in hand-grading and bagging potatoes when Farmer's Weekly arrives to interview him at his homestead in rural Nokweja, KwaZulu-Natal. A gentleman to the core, he quickly leaves this important task to greet his visitors, wiping the dirt off his hands before extending one, his face lit by a welcoming smile.
Nixon is used to having visitors on his productive, small-scale diversified farm. Usually, they are community members who come to buy produce or to ask for farming advice, or they may be agriculture department officials doing what they can to ensure that Nixon goes from strength to strength as a farmer. A first-time visit to Nixon's 10ha property, allocated to his late grandparents by the iNkosi of the Emawusheni Traditional Authority 40 years ago, reveals that virtually every square inch of available land is planted to some or other crop.
Part-time to full-time
For 30 years, until two years ago, Nixon was a full-time truck driver in the Durban area, able to come home only on weekends and during holidays to help his family with the crops and orchards. Now he is using his retirement to become a successful full-time smallholder. "My grandparents, parents, brother and I set up this farming business many years ago," says Nixon. "I still grow many of the crops and fruit varieties that we grew then. My grandfather especially loved fruit trees and insisted that we have orchards on this land." Sadly, Nixon has no surviving children. He lives on the smallholding with his wife, Bagcinile.

Nixon enjoys the fruits of his labour. He says the only time he's not farming is at night and when he goes to church on Sundays.
Seasonal harvests
Enthusiastically managing the enterprise alone, Nixon employs casual labour from the local community for certain work. He grows about 2ha of white and 2ha of yellow dryland maize in summer and 2ha of potatoes as a winter and summer crop. He harvests three crops of cabbages annually off about 0,5ha, a winter crop of onions off about 0,1ha, a summer crop of tomatoes off 0,1ha and a perennial spinach crop of about 0,1ha.
He gets a double crop of green peppers off about 0,1ha and grows small patches of leeks, carrots, red-speckled sugar beans and celery when he has the inclination and the space. Thanks to his grandfather's vision, Nixon has more than 100 peach trees, at least 100 orange trees, about 20 naartjie trees and 10 plum trees. Alongside his crops and orchards he runs 24 Nguni cattle and 30 indigenous goats and sheep.
The bull calves are castrated and, when old enough, sold for slaughter in traditional Zulu ceremonies. Nixon's expansion programme for his goat and sheep flocks recently suffered a setback when stray dogs killed 15 animals in one afternoon. Surprisingly, he appears to have accepted this as one of the hazards of farming with livestock on communal land.
Education continued
With a Standard 5 (Grade 7) education, Nixon is using his retirement as an opportunity to educate himself formally and informally on agricultural production. This is important as the produce he grows feeds him, his wife and their guests directly, and generates income through sales to Nokweja residents and to hawkers and retailers in nearby Ixopo and Umzimkhulu.

Livestock is a secondary income source. Flock expansion has been hampered by feral dog packs that attack and kill small stock.
"I do most of the work myself and can't afford to waste daylight hours. The only time I'm not working on my crops is when it's dark and when I am in church on Sunday. I use casual labour for the big jobs, like planting and harvesting potatoes."
Interestingly, Nixon has never had any outside financial or material support in his farming business. He is debt averse and doesn't believe in borrowing money from financial institutions. The two tractors and numerous implements he has, have been paid for with hard-earned cash.
"I'm afraid that if I take a loan the debt might run out of control and then I could end up having my farming equipment repossessed," he says. Nixon has a close relationship with Mbiyane Samkelo, the KZN Department of Agriculture and Environmental Affairs' (DAEA) assistant agricultural advisor for the Nokweja and Madungeni areas, and Maxwell Mkhathini, the department's research scientist for vegetable production.
These two men have seen Nixon's passion and determination to make the most of his farming and are doing all they can to help him. This has included arranging for Nixon to go on KZN DAEA-facilitated crop production courses, and providing advice.
Infrastructure and costs
"Nixon has no irrigation system for his crops and orchards," Mbiyane explains. "He has a vision of a pipeline running from the nearby stream to a reservoir at his homestead." Water from the reservoir could gravity-feed sprinklers in his vegetable gardens and drip irrigation in his orchards, which would dramatically improve his production, says Mbiyane. "A departmental engineer has confirmed that this pipeline is a feasible option."
Right now Nixon does not have the cash for the pipes, pump and reservoir. He currently carts his irrigation water by tractor, trailer and a number of 25l containers from the stream, employing a community member to handfill containers from the stream. Water is manually decanted onto the vegetables, fruit trees and potato seedlings. In winter, when rain is scarce, filling plastic containers takes place twice weekly. Fortunately, in summer, it is only necessary during a dry spell.

A local resident is hired to fill plastic containers with water from the river.
Nixon sources seed, fertiliser and chemicals from the local TWK branch and buys crop seedlings from Sutherland Seedlings in Ixopo. "I never take short-cuts with my crops to try and save money. It could cause poor yields," he explains. "I grow open-pollinated maize varieties that are cheaper than hybrid seed and use mainly animal manure as fertiliser. I have learnt to save on labour costs by ridging my potatoes properly at planting so that I don't have to do it again.
"Cut veld grass serves as mulch underneath the fruit trees." Maxwell confirms that pests are a problem on some of Nixon's crops. These include citrus red scale on his oranges and aphids in his cabbages. Surprisingly few, if any, pests and diseases attack the maize and potato crops. "This could be because these crops are suited to this environment," Maxwell suggests.
Nixon interjects. "My yields would be better if some of the people living in Nokweja stopped cutting my fences to let their livestock into my lands. There are also times when I have maize and potatoes stolen from the lands." Despite these challenges, Nixon remains undeterred and determined to become a better farmer. He has already made a name for himself in his community, with community members frequently approaching him for advice on how to grow crops as successfully as he does. Nixon is only too pleased to use his farm as an informal training facility.
His business creates temporary jobs at various times of the year for the many otherwise unemployed Nokweja residents.
Maize planting and potato ridging is done using tractors and implements but maize cobs are harvested and shelled, and the potatoes lifted, by hand. At these times, Nixon works side by side with casual labourers from the local community. He personally grades the potatoes before they are manually bagged.

Maxwell Mkhathini with Nixon's old, but trusty, maize planter. The maize crop is harvested and shelled manually.
"I sell maize grain in 50kg bags to community members. A local miller mills the white maize grain into maize meal for them, while they feed whole yellow maize grain to their livestock," explains Nixon. "A shopkeeper in Nokweja buys most of my potatoes although I do sell some from my gate. Fruit is sold by the bucket to locals who also buy bunches of vegetables directly from me. Some of my vegetables go to Spars in Ixopo and Umzimkhulu."
Nixon checks prices in local stores as a guideline to negotiate with his customers. While all customers pay lower prices than they would in the shops, volume buyers get preferential prices. "I absolutely love farming. It's in my heart. I was only going to farm because I enjoyed the idea. But it quickly turned into a business that allows me to spread financial risk and generate an income throughout the year."
Contact Nixon Tenza on 082 686 5849 or Maxwell Mkhathini at [email protected]