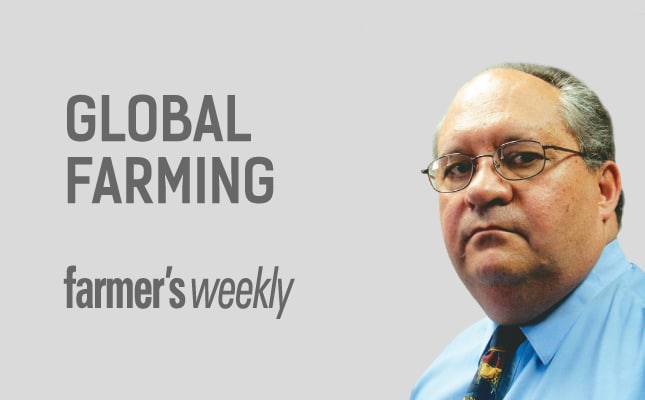 Government's proposal that farmers should hand 50% of their land over to their farm workers has created a great deal of concern in farming circles. Farmers were quick to point out that the proposal is unpractical and not economically viable.
Government provided a long period for comments on this policy, and discussions on the best way for farmer organisations to address the issue are continuing.
READ:R11,3 million mushroom project launched in Ghana
On an ideological level, the easiest way to turn the 50:50 goal into a reality is to simply grab farmland and hand it over to the workers. That's what happened in Zimbabwe. The fact that it resulted in the destruction not only of the Zimbabwean agriculture sector but also the country's economy seems immaterial to those who are for land grabs.
The question, of course, is this: can such a scheme ever be economically viable? Through the issue of additional shares, many previously disadvantaged people became part-owners of South Africa's mineral riches. However, few of these initiatives managed to create wealth for the majority of workers. Instead, a new group of highly advantaged millionaires was created.
In other cases, mines were asset-stripped and government was left to address the resulting environmental problems.
Transferring property rights to previously disadvantaged people was relatively easy for public listed companies. They only had to issue additional shares. The fact that this reduced the share value of existing shareholders was conveniently forgotten. Enforced BEE did not work in the mining sector.
Decreasing in value
Contrary to public perception, profits in agriculture are generally below that of companies in the food and beverage sector on the Johannesburg Stock Exchange. Historically, investment in agricultural land provided for good investment growth. But if the 50:50 scheme is implemented, the value of agricultural land will drop. The commercial banks who, through long-term and other loans, probably already own 50% of agricultural land, will find that the value of the securities on their books has decreased sharply.
Furthermore, if implemented, a 50:50 scheme will have an impact on farmers' property rights. But if the principle that government can force people to 'give' fixed property to others is accepted in South Africa, it also implies that the same can be done with other properties. There is a mass of literature by well-known economists such as South American Nobel laureate Hernando de Soto which shows that any attempt to interfere with property rights results in a failed economy.
Food security
Since the 2007/2008 food crisis, the world realises that food security largely depends on a country's own production, as countries tend to protect their inland supplies in periods of food shortage. Small-scale farmers will not be able to produce enough food to feed the increasingly urbanised population. Large-scale commercial agriculture is the only viable option for feeding South Africa's population.
Any restriction on land ownership will result in decreased production from commercial agriculture. Current protests against bad service delivery will seem paltry if food availability becomes threatened, as it will if the 50:50 scheme is implements.
In South Africa, the worst almost never happens. In the past, the ANC has got everyone riled up with equally extreme proposals. It's largely done to gauge public opinion. This proposal may go the same way and eventually disappear without much further noise. However, if it meets with no resistance, the perception may be that government can go ahead with it.
A real danger
Commercial agriculture should therefore address this issue from an economic and food security perspective and point out to government that it is unpractical and doomed to fail. As in the past, agribusinesses and financial institutions who depend on agriculture for their incomes are very quiet on this subject. One would hope some of the leaders in this sector would join forces with farmers to explain to government why this scheme will not work.
A real danger is that the debate may shift from a discussion of a scheme to take away property rights of a specific group of people to a debate about the percentage of land that should be targeted, and then settling with government at 5% or 10% or whatever. There are other viable ways of ensuring increased access to agricultural land for formerly disadvantaged people.

Dr Koos Coetzee is an agricultural economist at the MPO. All opinions expressed are his own and do not reflect MPO policy.