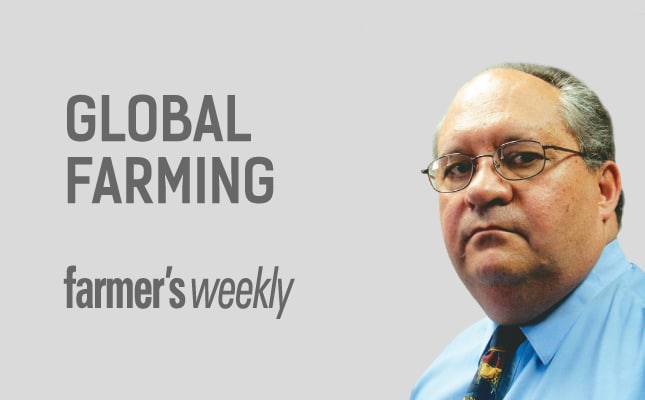 Today, there is hardly a country in Africa in which South Africans are not involved. In fact, more and more companies all over the world are realising that the continent has awakened, its markets are opening and huge opportunities are beckoning.
Africa is currently home to 1,1 billion people. Nigeria has the largest population at 174 million, followed by Ethiopia (95 million), Egypt (82 million), the Democratic Republic of the Congo (67 million) and South Africa (52 million).
READ:Red locusts a threat in Zambia, Zimbabwe
Out of the total African population, nearly 40% live in urban areas. In a few years, this will rise to above 50%. Urbanisation is faster in sub-Saharan Africa and faster still in South Africa. Africa's population is largely young. In sub-Saharan Africa, 43% of people are younger than 15. The comparable figure for the EU is 16%. Globally, it is 26%.
African economies continue to grow at fast rates. The International Monetary Fund expects growth of 6,1% for sub-Saharan Africa in 2014, slowing down slightly to 5,8% in 2015. Global growth is estimated at 3,7% in 2014, increasing to 3,9% in 2015. Unfortunately, the wealth that has been created by Africa's economic growth is still concentrated in the hands of a few; the rest of the population has yet to benefit.
Better business conditions
Africa's share of global natural resources has been the main trigger of growth. The sharp increase in oil and other commodity prices during the past decade was a significant boost for the continent. However, commodities account for only 32% of Africa's GDP growth from 2000 to 2008. The rest came from wholesale and retail trade (13%) agriculture (12%), transport and telecommunications (10%) and other areas.
Improved political stability, macro-economic conditions and micro-economic reforms by African governments have created a better business climate. Lower inflation and reduced foreign debt has also contributed to the sustainability of economic growth. Africa will continue to benefit from the global demand for oil, natural gas, minerals, food and arable land.
Growth of the Retail sector
A decade ago, it was said that it was easy to ship products to African countries but that it was difficult to get paid for them. This has largely changed. Major South African banks are present in many countries on the continent and able to handle cross-border transactions. But the greatest change has been the development of the retail sector. For many years, this was largely based on informal trade with a few larger shops in urban areas.
Since the late 1990s, the structure of the retail sector in Africa has changed. The supermarket industry initially developed in South Africa and Kenya spilled over into other countries. By 2003, the SA supermarket industry had investments in 13 other African countries.
Growing urbanisation and westernisation are the major drivers of retail demand in African countries and the main reason for the development of the sector in Africa. The Shoprite group is Africa's largest food retailer. It operates 1 116 corporate and 270 franchise outlets in 16 countries: Angola, Botswana, Ghana, Lesotho, Madagascar, Malawi, Mauritius, Mozambique, Namibia, Nigeria, South Africa, Swaziland, Tanzania, Uganda, Zambia and Zimbabwe.
Pick n Pay, Spar and Massmart are also active on the continent. Through its purchase of Massmart, US-based Walmart has also gained an entrance into Africa.
What's in it for us?
The development of the continent provides real opportunities for SA agriculture and agribusinesses. Direct land ownership is not possible in most African countries. But for SA farmers, who live with the uncertainty of the re-opened land claims process and the threat that farmers will have to give a percentage of their land to their farm workers, a long-term rent contract actually provides more security of tenure than the title deed to a South African farm.
SA farmers are already active in many African countries, albeit with varying success. This trend will continue. The main benefit of the growing African population and economy lies in the market for SA agricultural products. Many local industries are already large exporters to other African countries. This market will continue to grow. The only danger is that international companies also have their eyes on the continent. If we do not develop and exploit this market soon, we may find that others have grabbed it.
Dr Koos Coetzee is an agricultural economist at the MPO. All opinions expressed are his own and do not reflect MPO policy.