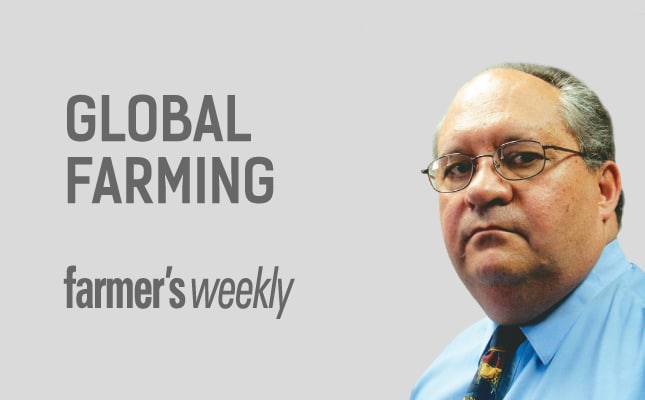 The South African grain market operates through Safex and is as near to a free market as one can get. This is despite the fact that technically, it is probably not an example of perfect competition, as some larger role players may be able to manipulate the market for a short time and to a small degree.
READ:A weaker rand: its effect on farmers
In a free market, prices are the result of interaction between supply and demand. This interaction does not take place without friction, and markets usually overreact with prices that are too high or too low. The 2012/2013 and 2013/2014 maize seasons illustrated this, and both maize growers and maize consumers were hit hard as a result. In 2012/2013, intensive livestock farmers saw yellow maize prices reach more than R3 900/t in March this year. Today, maize producers have to sell maize at R1 800/t less transport differential.
According to FNB's head of agriculture information and marketing, Jan van Zyl, low maize prices meant that farmers might not be able to recover their costs, and farmers who did not exercise pricing options before February this year will have to accept these low prices and lose about 20% of their gross income. With Safex, maize users can ensure they do not pay more than a specific price for maize, while producers can ensure that they receive a price that fully covers their production costs. By not using Safex to hedge prices, both users and producers lose money.
Prices at export parity
The current maize crop is the largest in many years. This, coupled with relatively low US prices, has resulted in Safex prices at or close to export parity. Sagis calculated a maize export parity price of R1 647 (Durban) on 7 August this year. Subtracting R400 railage, this is R1 200 at Randfontein. Last month, yellow maize was selling at R1 822 on Safex, increasing to R1 914 for May 2015. While export parity is low, import parity is still above R3 000.
Judging from current supply and demand figures it seems as if prices will remain at or slightly above export parity for this season. However, exports are growing and 683 000t of yellow and 143 000t of white maize were exported to end-July. This is 9% less than during the same period last year. Later harvesting may be the main reason for this.
Next year
In July 2013, a good local crop and favourable US crop outlook combined to push Safex prices to export parity levels. The same is happening now, with many maize producers trying to find alternative markets for their maize, rather than accept R1 400 and less for their crops. Maize users are enjoying the current low prices, and for them the big question is: "Will the lower prices last?"
A partial answer can be found by examining the calculation of export parity, which is based on the US Gulf maize prices. The major destinations for South African white maize are Botswana, Lesotho, Mozambique, Namibia, Swaziland and Zimbabwe.
As these countries produce less maize than they consume, surely they could buy either from South Africa or on the international market at import parity prices?
Basing export parity on exports to the US Gulf does not make sense in the case of exports to our neighbours. If exports continue at current rates, and one only has to travel to the maize-producing areas to see the trucks moving, we could possibly end up in the same situation we were in at the beginning of 2014. Prudent maize users will take steps to cover themselves against such an eventuality, but the situation for maize producers is more difficult. Current futures prices are very low and, in most cases, will not cover full production costs.
However it is important to emphasise that the plant/ not plant decision for the current year should not be taken on the basis of full production costs but only in terms of variable costs. If a producer can cover his variable costs, planting will result in higher income. For intensive livestock industries too, low grain prices are a danger signal; imported maize will most likely be too expensive for milk, poultry and beef producers to use.
With limited alternatives a smaller maize crop will be disastrous to the livestock industries. Their well-being is dependent on a thriving grain industry.
Saving costs
Both maize producers and maize users can save on transaction costs if they trade with one another and eliminate the middleman. They can save on transport and handling charges and, if the maize is delivered by the farmer, on fuel costs too. A few farmers do this successfully, but the majority sell their maize to a co-op where their neighbours buy it at higher prices.
Grain prices are highly volatile. Those who ignore the hedging tools available to them do so at their own peril.

Dr Koos Coetzee is an agricultural economist at the MPO. All opinions expressed are his own and do not reflect MPO policy.