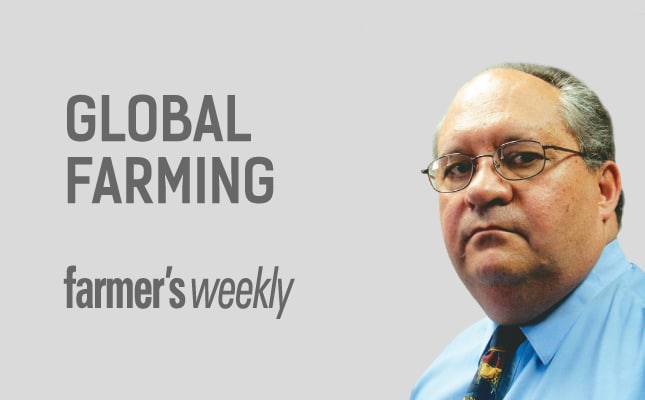 Prof Eckhardt Kassier, former head of agricultural economics at Stellenbosch University, often used the slogan 'Get big or get out' during the 1980s. In a series of meetings sponsored by an international oil company, he carefully explained to farmers all over South Africa the importance of increasing the size of their businesses.
He also encouraged them to use the asset value of their farms as security for loans to do so.
Unfortunately, for many farmers who followed his advice, 'getting bigger' actually meant 'getting out'.
The main reason for that was the sharp increase in interest rates to 25% in February 1985. Even farmers who were lucky enough to be able to repay loans at the prime rate found it difficult to manage high debt levels.
This said, Kassier's advice was not wrong. The main lesson from the 1985 crisis is that one ought to add a risk premium to interest rates when budgeting for future expenditure.
There are several reasons why a farmer needs to grow his or her business to stay sustainable:
Weakening terms of trade
The ratio between the price of farm products and the price of farm requisites (the terms of trade for agriculture) weakens steadily. In 1980, the ratio for agriculture as a whole was about 1,8:1. By 2016, it had decreased to 1,1:1. This means that farmers' profit margins are shrinking. Lower profit per unit produced means they have to increase production to achieve the same level of overall profit.
Economies of scale
A farmer can partially absorb increases in variable costs by increasing production efficiency. But there is an important proviso. In many types of agriculture, an increase in size results in higher total fixed costs. The farmer may need to employ a farm manager and even a financial manager. Infrastructure and equipment may also have to be upgraded.
Attracting buyers
Smaller farms do not always have access to the more lucrative markets. The smaller maize farmer can only sell directly to the local co-op at whatever price the latter is prepared to pay. The larger farmer can sell directly to consumers at more favourable prices. This applies to many other farming industries.
Utilising technology
Modern technology, such as precision farming, the use of genetically-modified (GM) seed and genomic typing, enables farmers to increase production from the same quantity of inputs. The huge increase in productivity becomes clear when we remember that in the early 1990s there was an exclusive '10t/ha Maize Club', a yield that is no longer regarded as exceptional.
Fortunately, some technology, such as the use of GM seed, is not scale-dependent; it is available to all farmers. But farmers need to reach a certain size before they can afford modern precision farming technology.
Easier said than done
While there are many good reasons why a farmer should grow his or her business, it is easier said than done.
The generally low level of farm profitability makes it difficult for a farmer to generate a cash reserve to use as seed money to increase farm size by purchasing land.
Fortunately, financial institutions are still prepared to finance land deals, even though President Cyril Ramaphosa's recent statement about expropriation without compensation may have dampened their enthusiasm slightly.
Many farmers have succeeded in using the funding available to previously disadvantaged people to enter into share-equity and joint ventures with farmworker trusts, thereby increasing the size of the farming enterprise.
There are also numerous examples of groups of farmers combining their farming businesses in joint ventures to enjoy the benefits of having a larger enterprise.
Dr Koos Coetzee is an agricultural economist at the MPO. All opinions expressed are his own and do not reflect MPO policy.