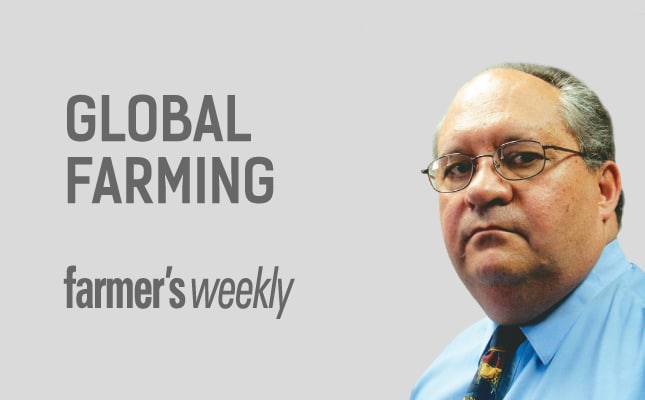 When Minister of Agriculture, Forestry and Fisheries Senzeni Zokwana delivered his budget speech on 13 May, he started off with a quote from the Freedom Charter: "South Africa belongs to all who live in it".  After discussing the need to revitalise agriculture and the agro-processing value chain and how this would be rolled out within the Agricultural Policy Action Plan (APAP), he tabled a budget of R6,383 billion.
READ:Why we need to follow India's example
This is 4,6% less than the 2014/2015 budget. In real (inflation-adjusted) terms, it implies that the Department of Agriculture, Forestry and Fisheries (DAFF) has 8,4% less to spend. Funding of the Agricultural Research Council (ARC) will decrease from R1,3 billon to R1 billion, a 23% cut. Funding for trade promotion, agro-processing, marketing, rural enterprise development programmes, and extension support programmes was also reduced.
The target for Fetsa Tlala was lowered from the initial one million hectares to 375 000ha by 2017/2018. Through various actions, Zokwana hopes to create 31 000 new jobs in 2015/2016. At this rate, we will not achieve the target of one million jobs by 2030. The number of smallholder farmers supported per year has decreased from 7 000 in 2014/2015 to 3 900 in 2015/2016.
SA will lose out
International studies have shown that spending on agricultural research and development always produces a high return. The main beneficiaries of improved agricultural efficiency are those in the lowest income groups, who spend a high proportion of their total income on food.
The ARC budget of R1 billion is equal to less than 1% of the agricultural budget. This is very low and will result in SA agriculture losing its remaining competitive positions globally. According to Zokwana, DAFF will continue to encourage families to produce their own food. This is a laudable ambition, but more than half the population live in urban areas with very limited access to land. Commercial agriculture will have to produce the food to feed South Africa's population.
It is surprising that expenditure on intervention with new entrants and small-scale farmers was also reduced. This seems to contradict DAFF's oft-stated aim of ensuring access to agriculture for the previously disadvantaged. It invites the question: does government really want empowerment in agriculture to succeed?
It's difficult to see how DAFF is going to achieve the APAP's goals with a limited budget, especially as salaries and wages are growing at a faster rate than the consumer price index. Very soon, some departments may find they have only enough money to pay salaries and none for operational expenses.
Then, in the last couple of months, Minister of Rural Development and Land Reform Gugile Nkwinti has made statements about giving 50% of farmland to those who work the land and putting ceilings on how much farmland can be owned by individuals. This shows clearly that government's views on agriculture vary widely from those held by commercial farmers.
Going it alone
The reduced agricultural budget and focus on non-commercial agriculture in the budget will have a negative impact on commercial agriculture, which will not be able to rely on government to fulfil its role. Research and development will have to come from the private sector and be funded by producer organisations and producers. This same holds true for extension services and technology transfer.
Some exporting industries already do their own testing for compliance with residue and other requirements. While large-scale commercial farmers might be able to fund their own certification, small-scale farmers will not. Last year, South Africa regained its food-and-mouth disease (FMD)-free status. Without the proper controls in place, FMD could easily spread again. Will government have enough money to enforce biosecurity measures?
Although the decrease in the budget for key functions is worrying, of even more concern is Zokwana's focus on non-commercial undertakings, such as promoting the cultivation of 'landrace' crops and the preservation of indigenous breeds.
He did not even mention vaccine production at Onderstepoort Biological Products (OBP). Yet the failure to produce sufficient quantities of much-needed vaccines at OBP places South Africa's entire livestock industry at risk. In all, this was a very disappointing budget. As DA shadow minister of agriculture Annette Steyn said in Parliament: "South Africa deserves better."
Dr Koos Coetzee is an agricultural economist at the MPO. All opinions expressed are his own and do not reflect MPO policy.