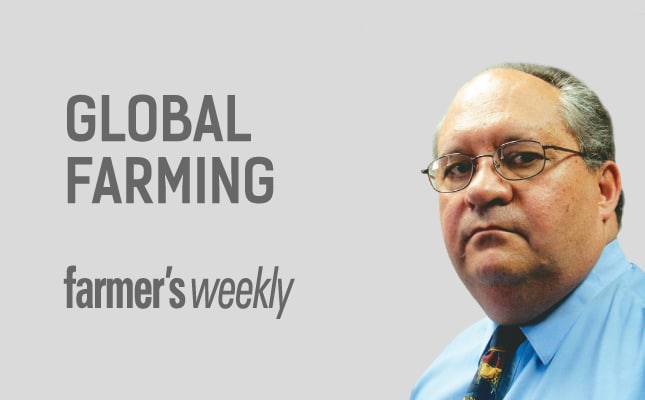 Most farmers operate in a difficult environment and only those with skills and entrepreneurial spirit survive. Farm debt has risen steadily and producer prices have increased at a slower rate than the price of farm requisites, forcing farmers to use strategies to increase production while keeping costs down.
An obvious way to survive the cost-price squeeze is to increase the size of the operation. Economies of scale are present in most types of farming, but higher total production does not always lead to greater margins.
Farmers frequently face U-shaped long-term cost curves: as production expands, per-unit cost initially decreases; however, once a specific level of production is exceeded, costs rise again.
Larger farms offer several advantages: they have the capital to adopt expensive new technology and can fully exploit the benefits of precision farming methods. Eventually, however, many of these farms reach a level of efficiency where it is difficult to achieve significant further improvement.
An alternative
There is another way to beat rising costs – moving up the value chain. The greater part of the consumer's rand is earned beyond of the farm gate. It thus makes sense for farmers to move up the value chain and add more value on-farm before selling the product into the rest of the chain.
Nigel Kelly of the US Department of Agriculture recently pointed out that US farmers who market food directly to consumers have a greater chance of remaining in business than similarly sized businesses that market through traditional channels. In the US, consumers currently have more opportunities to buy directly from producers than a decade ago.
Roadside farm stalls, pick-your-own farms and on-farm stores all provide an opportunity for consumers to interact with and buy from farmers. These farmers sell their products at higher prices than those who do not sell directly to the public.
A few South African farmers have also succeeded at selling the bulk of their products directly to the public through
farm stalls and other outlets. Most agricultural products, however, are not in a form suitable for the consumer to buy.
Lifestyle magazines tend to idealise a rural lifestyle where people escape from the concrete jungle to farm organic geese, rabbits or other exotic animals or plants. These small enterprises are seldom really viable and those that survive have made the move from small-scale to commercial production.
Farmers who wish to sell directly to the public must either sell at very low prices or find a less price-sensitive niche market. But selling at the lowest possible price is not a sustainable strategy, and it is crucial to ensure that all costs are taken into account when planning and budgeting.
There are many hidden costs in selling to the public, and these tend to surface only when it's already too late to reverse decisions.
Niche markets, by contrast, can be highly lucrative and a few farmers sell quite successfully at farm or food markets. The problem is that these markets are often restricted and volumes are usually not enough to enable profitable small-scale production.
Keeping control
The larger retail chains are usually willing to buy directly from producers, especially if there is an empowerment project involved. However, retailers often have stringent conditions attached. These add to production costs and direct sales to the major retail chains are probably not viable for most farmers.
Another option is to create a farmer-controlled business. This provides a vehicle to consolidate volumes and manage deliveries and payments. There are a small number of success stories of this type in South Africa.
Dr Koos Coetzee is an agricultural economist at the MPO. All opinions expressed are his own and do not reflect MPO policy.