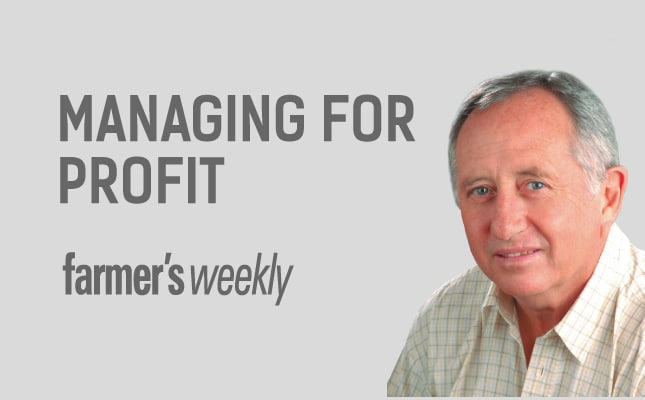 I had been there before, but could not help stopping to gaze at the beauty of the landscape. I was working my way slowly up the valley towards the ever-steepening slopes of the escarpment. Standing next to the car to admire the view, I could see the pastures starting to emerge, with the Frieslands grazing contentedly. I'd been invited to spend some time with the farmer and his wife to help develop a plan for their dream project: to build a working-farm cum family resort in this beautiful valley.
READ:Don't forget to pay Freshmark Systems
Yet while I applauded their initiative to develop the lifestyle value of their land, I was sceptical, to say the least. Yes, it is a beautiful valley and Johan and Thea are both competent and charming people, but could they make a venture like this work for them?
They were far from the city dwellers who would be their main market and they knew nothing about the hospitality business.
I could imagine all their hard-earned milk money going down the drain in a business that would never pay its way. If they were determined to go ahead, it was essential that they employed people with appropriate hospitality and resort management experience. As I mulled over my coming discussions, I pictured the sort of people they would need and the process they would have to go through to find them.
Recruitment procedure
All the steps that I've been writing about in the past five issues went through my mind:
First, think about the job in detail and draft a job description;
Draft a specification for the ideal candidate;
Design an AIDA-based advertisement;
Carefully select the most promising applicants;
Thoroughly check their references;
Plan and conduct a professional interview;
Finally, if there's more than one candidate, test them before making the final choice.
The dream and the reality
Arriving at the house, I received a warm welcome from Johan and Thea. We walked through to the stoep. While Thea poured the coffee, Johan began to outline the project. "It's going to be a family resort," he said. "We're planning to have 20 two-bedroom chalets and have already marked out hiking and mountain bike trails and will be building a swimming pool and tennis courts…"
Their eyes were shining with excitement.
I didn't like this. They were caught up in the dream and seemed blind to the pitfalls. They needed a dose of reality, so I started asking some tough questions. How much are you planning to invest? Where is your target market located? How are you planning to market it? What occupancy rates allow you to break even?
To my surprise, while there were some details missing, they gave me sensible answers to most of my questions. They also told me they would have the resort completed and open for business in nine months. It all sounded too good to be true.
"Whew," I exclaimed, "that's ambitious. But where are you going to find the people to run this for you?"
I was thinking, naturally enough, of my laborious, tried-and-tested recruitment process. "Oh, that's no problem at all. We've already appointed people to do this," said Johan. "They start with us next week".
I was flabbergasted. I knew that Johan was an avid Farmer's Weekly reader and yet he had ignored all I had written about the need for professional recruitment and selection.

A workable alternative
"Peter," said Johan, "I read all that stuff you wrote, but then I read Jim Collins's book Good to Great. "There's a chapter entitled 'First who… then what', where he finds that all the best businesses first get the right people on the bus and then decide what to do. I've done this by appointing David and Janine. When I met them, I immediately knew they were the perfect couple. So we decided not to follow your route and use the Good to Great method."
Going with your gut feel
Johan and Thea had a strong gut feel that they could make a go of this family leisure resort. They had done their homework, but were still unsure about much of the detailed design and implementation. Yet they had piled in, and when the ideal couple turned up unexpectedly, they took Jim Collins's 'First who… then what' to heart and away they went. I'm still a believer in the conventional staff recruitment and selection process, but however you decide to do it, there can be no argument – you need to get the right people on the bus!
This article was originally published in the 26 December 2015 issue of Farmer's Weekly.