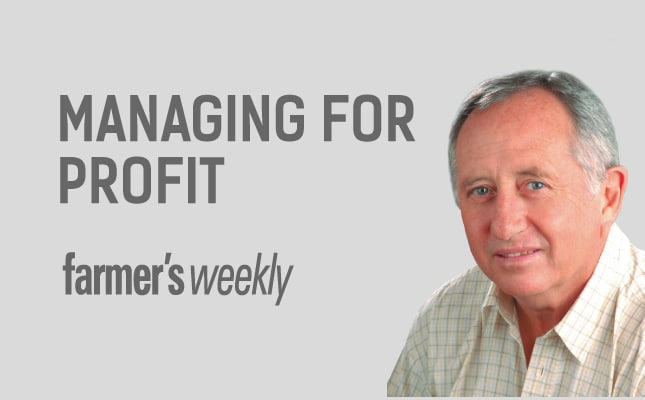 For hundreds of years, sugar cane farmers on the rolling hills of KwaZulu-Natal have supplied South Africans with their most desired taste preference: 'sweetness'.
But sugar has become a pariah product and is today 'sin-taxed' alongside tobacco and alcohol.
At the same time, our dryland cane farmers are no longer able to compete on the global market. Yields are low, production costs high and competitors, subsidised by support from their governments, deliver sugar to our shores at a lower cost than local production.
The time has thus come for sugar cane farmers to take a long, hard look at their business model, and to make the changes needed to keep them on the land.
But for any farmer thinking of 'changing lanes', an exit or downscale with entry to other industries needs a rational assessment of the options.
One of the tools they should be using to make this decision is Michael Porter's 'Five Forces' model.
The fundamentals
Porter identified five fundamental forces that affect a business and determine its chance of success. These include new entrants, suppliers, buyers, and substitutes, all of which exert pressure on the business, which is subject to its own internal forces.
Here are some examples of the issues you need to take into account when considering the future of your business:
New entrants
How easy is it for others to enter your line of business? The capital required is often a key barrier to entry. Dryland cane, for example, is not too demanding, but irrigated cane is a different story altogether. Another key barrier is market access; is it readily available or not? Sugar mills always accept cane, but supermarkets and exporters are often not keen to interfere with existing supply lines. Also, businesses with a steep learning curve are often daunting to enter, and less likely to draw new entrants. Consider, for example, getting into flowers for export compared with carrots for the local market.
Substitutes
How easily can the product be substituted by another? With sugar, there are many alternative sweeteners. Many cane farmers are turning to macadamias as an alternative, but while this crop is presently riding the crest of a wave, it's easily substituted with an alternative tree nut, such as almonds, cashews or pecans. So beware.
Suppliers
How strong will you be when negotiating with your suppliers? Bigger is definitely better, so if you're a small operator, join or form a co-operative buying group.
Even if you're small scale, a loyal and reliable relationship, with payment on time, will gain you advantage over the 'butterfly buyer', who flits from one supplier to the other, and keeps them waiting for their money.
Buyers
How strong will your negotiating power with buyers be? If you're one of many supplying a run-of-the-mill product that gives the buyer no special advantage, you won't have much strength to negotiate. And if you're dealing with one of the large supermarkets, for example, it will be hard going. But there are ways to fight back. Get bigger. If you can't do it on your own, supply co-operatively with others. Most important of all: be the best and provide high-quality produce reliably and consistently.
The business
How tough is the competition from your fellow farmers? Unless they are niche players with something special to offer, there are few small farmers who can make a great success going it alone. If necessary, work together with others, and don't let destructive competition destroy value. Don't make a move away from your present crop without using Porter's model to analyse your current business, or test your options.