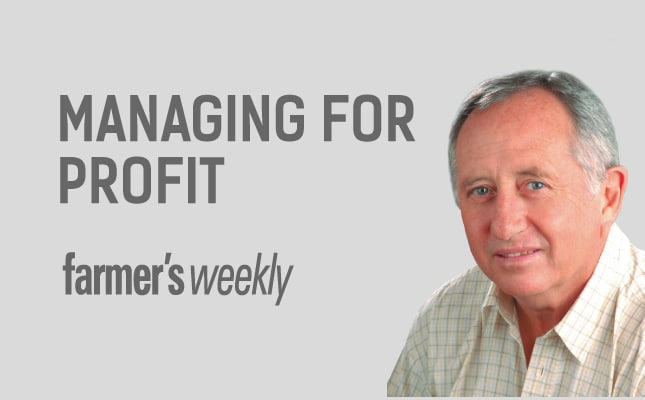 Andrew Cunningham smiled and said: "You must understand, our core business is the development of people, not the production of chicken."
We stared at him in bewilderment. After all, we'd travelled more than 2 000km to reach Nampula, Mozambique, to evaluate the merits of investing in Andrew's poultry business, Novo Horizontes. What was he talking about?
Seeing our puzzled looks, he chuckled, and told us his story. He had grown up in Zimbabwe, where his family farmed poultry and ostriches. They were also actively involved in the upliftment of small-scale farmers and had established the Khulu Sizwe Trust in Bulawayo in 2001.
Circumstances subsequently led to Andrew spending time in central Mozambique, where he saw the shocking conditions in which local people lived.
In 2004, he moved his family into a tent on the outskirts of Nampula and, with the involvement of local church communities, began his mission of developing people through chickens.
When we met him in 2007, he had 140 small-scale farmers each producing between 1 000 and 5 000 broilers per cycle.
His hatchery produced 40 000 day-old chicks a week, and a feed mill processed enough feed to support the rearing of these birds. An abattoir with a capacity of 1 000 birds/hour was almost completed. We were astounded.
Focusing on the whole person, and growing a business
Andrew was breaking quite a few rules. Instead of focusing on target markets, growth objectives and the like, he was building a business with a stated vision of 'people joyfully developing their fullest potential'.
Here was a business with a mission of 'nurturing fruitful work through integrating markets, supplies, holistic training and support'.
It involved 'purpose and values, empowerment, relationships and communication, flexibility, optimal productivity, recognition and appreciation'.
Moreover, it ignored the economies of scale that are the foundation of most successful farming businesses in the world.
Andrew believed that if a company aimed to fulfil the real needs of its workers (in other words, take care of 'the whole person'), it was bound to succeed. For him, the following were crucial:
Social needs such as respect and dignity, health and a harmonious community;
Training and mentoring in technical, business and management areas of the operation;
Administrative needs such as business plans, supply contracts, securing of inputs, compiling budgets, keeping records, raising finance, and marketing;
Spiritual needs, from which truth, forgiveness and confidence will arise.
Looking back at our report to the investor for whom we were working, it's clear that we recognised the enormous strides Novo Horizontes had made thanks to this philosophy, but we were also bemused at its unconventional style. We wondered if Andrew would be able to keep up the pace.
We needn't have worried. In 2016, Novo produced more than 3 000t of frozen chicken, 6,3 million day-old chicks and 20 000t of poultry feed.
While Andrew found it necessary to venture into broiler production itself, as we predicted, most of its broilers are still supplied by a network of 130 integrados in the surrounding communities.
In short, the business has thrived, and Andrew's dream of developing people through chickens has become a reality to such an extent that, as reported in Farmer's Weekly (17 October 2017), Philafrica, a subsidiary of the South Africa-based Afgri Group, has recently entered a partnership agreement with Novo Horizontes.
By placing the development of the 'whole person' central to the business, Andrew Cunningham has achieved success in developing small-scale farmers, the like of which I have never seen.
We need to take a page out of his book!
Peter Hughes is a business and management consultant with 30 years' farming experience.