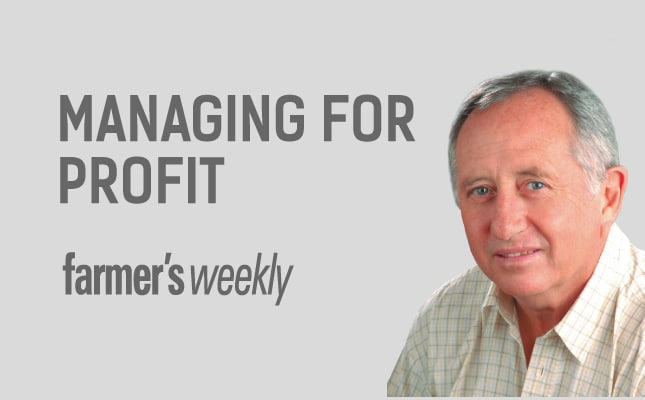 The documents were signed and Tony Lombard, managing director of Lombard Ranches, handed a copy to Jannie, the new trainee manager. "Welcome to the company," he said. As Jannie turned to leave, Tony called him back, asking him to close the door. As Jannie turned to him, Tony wrapped him in a bear hug and, with tears welling in his eyes, said to his son: "I can't tell you how thrilled we are to have you with us at last."
READ:Test for the best employees
How long ago was it that they had attended that family business seminar? When the kids were just into high school! It had been a revelation and they'd realised just how ill-prepared they were for managing the family succession. They suddenly understood why so few family businesses stay in family hands. That first formal family discussion… when was it? Jannie must have been 16, and the girls even younger.
How they'd struggled to get them to understand that, while each would one day inherit equal shares in Lombard Ranches, the right to a managerial job would have to be earned. Sure, family members could be fast-tracked, but if any of them wanted a job at Lombard Ranches they would have to be properly prepared and earn it.
Surprised
Tony remembered with a chuckle just how surprised Jannie had been to be treated just like any other employee during his vacation employment. He reflected on how upset Jannie had been when he was told there'd be no position for him at Lombard Ranches when he graduated, and that he'd need to look for a job. But when he got the opportunity to work on a cattle ranch in Texas, he'd been delighted. Tony smiled at the memory of the incredulity on Jannie's face when he learnt, much later, that his father had set the job up for him.
Not the end
And the contract just signed is not the end of the road. There's a long path still ahead. With Kobus, the production manager, retiring soon, this is the first senior position for which Jannie will be groomed. Tony and Kobus have many years of experience, but understand they're 'old school' and Jannie will bring many new ideas and changes to the business. Tony believes a father is never the best teacher for a son, and they've agreed to appoint a mentor from outside the company to assist Jannie.
Re-reading the section in the contract concerning Jannie's salary, Tony can't suppress a smile thinking of his son's first reaction. Jannie had compared it with his US package and it didn't come close. But when Tony explained that he was, after all, in a trainee position, and that the job had been graded alongside all the other jobs in the company by a professional HR person, Jannie's objections subsided.
Retirement
Staring pensively out of his office window, Tony wonders if they've done enough. They've set a path for the next three years, but where will it lead? Will Jannie develop as expected, so they can move on to the next phase? Can Tony and his wife start thinking about their retirement?
Only time will tell, but they've made a good start!
Contact Peter Hughes at [email protected]. Please state "Managing for profit" in the subject line of your email.
This article was originally published in the 03 August 2012 issue of Farmer's Weekly.