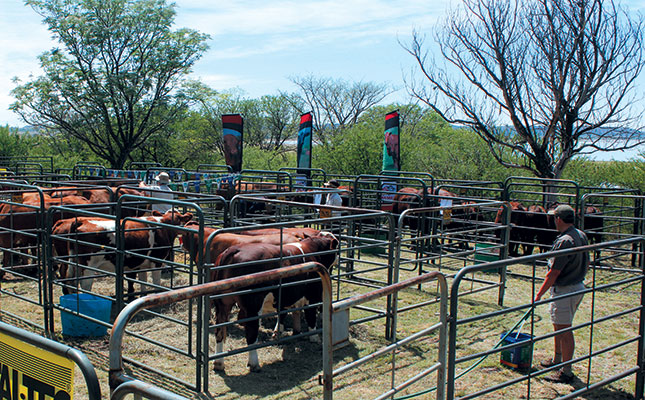 The Aldam-Stockman School will host its 2019 Livestock Farming Conference from 16 to 18 October.
Closed
The theme for this year's conference is 'New Technologies for Precision Livestock Farming'.
The conference will provide delegates with vital information from experts in their fields, and includes 16 local and six international speakers.
The international speakers are:
Dr Stephen Miller
Dr Hugh Nivison
Kim Matthews
Prof Gordon Carstens
Monica Miravalle
David Smith
Programme:
Day 1: The morning session will include lectures that focus on international developments in implementing new precision livestock technologies.
The practical session in the afternoon will focus on:
Precision feeding and high-value meat products;
Bull and female selection using the latest technology;
Drone technologies for farm mapping, Ceres ear tags, Allflex SenceHub Livestock Management System and Crush Side Recording.
Day 2: Delegates will be divided into three groups, which will focus on the following topics respectively:
A healthy animal: Diseases with potentially devastating economic and global consequences;
Satellite and climate technologies;
Improved productivity through improved rangeland grazing systems.
Day 3: The morning session will include lectures that focus on:
New technologies in the retail sector and wool industry
Technologies being adopted in the livestock sector.
All course material included, three meals daily and accommodation per person sharing for Tuesdays, Wednesdays and Thursdays.
To book your seat, phone Charmaine Alberts on (051) 821 1783, or email her at [email protected]. Visit www.stockmanschool.co.za