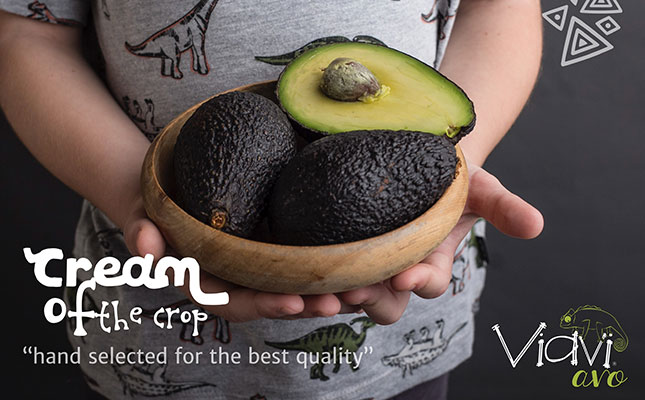 The Viavi avocado brand was launched at the annual Maluma Symposium held on 11 and 12 March 2020 at Hoërskool Merensky in Tzaneen, Limpopo.
Viavi is the 'cream of the crop' avocado brand that has been launched for all certified Maluma produce, which is sourced from registered Maluma intermediaries and are signed up with the Maluma Avo branding company.
This enables a two-tier brand system in which Maluma Avo ensures the customers in the business-to-business environment that they are buying the actual Maluma fruit that has the benefit of improved ripening efficiency and quality.
Highest quality
Maluma products are harvested, packed, and shipped according to superior protocols to ensure customer satisfaction. Viavi, the final tier 'cream of the crop' product of the Maluma cultivar, can only be packed from certified Maluma produce that has been handled throughout the channel according to the Maluma-certified protocols.
These protocols ensure superior quality to the end consumer with benefits such as an extended shelf life, and thus maintains the 'clean' eating reputation of avocados as one of the cleanest fruits that one can consume, which has been produced and packaged without the use of harsh chemicals or additives.
In South Africa, the Viavi brand is exclusive to Woolworths. During peak season, Viavi represented roughly 30% to 40% of shelf space in Woolworths' stores that were monitored on a weekly basis.
In two-fruit punnets, which mostly contain big avocados and is a popular item in South Africa, Viavi fruit made up roughly between 50% and 70% of shelf space in the same stores.
However, Viavi was only available in the northern half of the country, and it is hoped that its penetration onto the market will be more extensive during 2020/2021.
Meanwhile, Lifestyle chef Izelle Hoffman was appointed the Viavi brand ambassador. With Hoffman's help, some traction has been created for Viavi and its market penetration improved.
Hoffman focuses on anti-inflammatory eating and healthy living. Through live Facebook cooking initiatives and live interviews, Hoffman and the Viavi team have led people through the discovery of avocados, and more specifically, Viavi.
Watch these videos on the Viavi and the Izelle Hoffman Lifestyle Chef Facebook pages.
To stay up to date with everything about Viavi, visit the Viavi Facebook page or Instagram: @viavi.avo. #Viavi_Avo #jointheavolution #ViaviCertified
Visit viavi-avo.com for delicious avocado recipes and information regarding the brand.
Online Competition Terms & Conditions
The competition runs from 22 June to 30 June 2020.
The first correctly completed entry to be drawn will win the prize.
The judges' decision is final and no correspondence will be entered into.
The prize is not transferable and cannot be converted to cash.
Employees of all companies involved, their advertising agencies and immediate families may not enter the competition.
Offer valid for SA residents only.
The winner will be notified telephonically and/or via email.