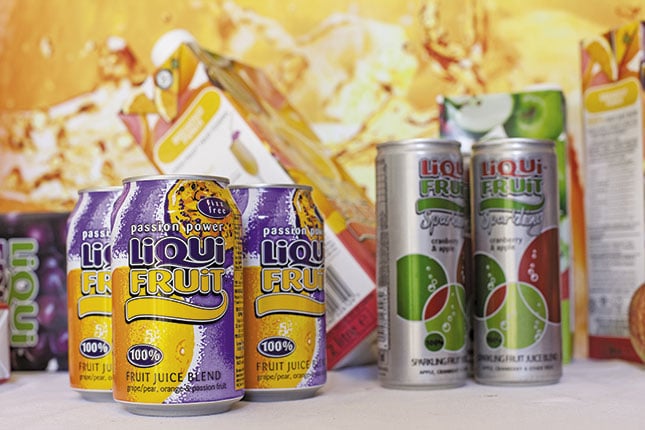 South Africa boasts some of the largest food processors in Africa, including Tiger Brands, the biggest on the continent. Many of the larger diversified foodmakers, such as RCL Foods and Pioneer Foods, are jostling for market share in South Africa's oligopolistic food market. In what should be a highly profitable market segment, are they succeeding?
READ:A Guide to farming saffron in South Africa
Varying results
Comparing these food processors with each other, one sees varying results. There is sales growth, an indication of rigorous pricing practices and market gains, and in some instances a slump in profits, as companies sacrifice profit margins to keep, or gain, a little market share.
Consumers under pressure
South African consumers are buckling under increasing interest rates, high unemployment, power outages, which are hurting small and large businesses alike, and above-inflation increases in electricity tariffs. Whatever money is left over at the end of the month for groceries and the like, needs to go a long way.
Stagnant unemployment, at around 25% (according to Statistics SA), means that the pool of consumers able to buy food remains largely unchanged.
Meagre economic growth, forecast for this year at 2,1% by the International Monetary Fund and at 2,5% by National Treasury and the Reserve Bank, does not bode well for consumers' income growth.
The share price of the country's three largest diversified food processors has experienced a rally over the past 12 months. Graphs source:
bloomberg.com
RCL Foods
Robert Field, chief financial officer at RCL Foods, admitted to Farmer's Weekly that the group's margins trailed its competitors, and weak consumer spending "makes it difficult to claw back". However, despite a difficult consumer environment, RCL Foods has embarked on a substantial buying spree over the past two years, acquiring one of South Africa's top three sugar producers, TSB Sugar, from parent company Remgro, and buying out the minority shareholders in Foodcorp. RCL bought its majority stake in Foodcorp at the end of 2012.
Remgro, of which the Rupert family controls just more than 40% of the voting rights, also owns a 25,8% stake in Unilever, one of the world's largest consumer goods makers. Remgro in turn owns 77% of RCL, according to the company's website. In the 12 months ending 21 January, RCL returned 11,3% to investors, as it bought into the company's expansionary and margin-recovery strategy.
The group owns 100% of TSB Sugar and Rainbow Chicken. The largest contributor to turnover in the 12 months ending
30 June was Rainbow Chicken at R8,7 billion, followed by Foodcorp's R7,7 billion, according to the company's financial statements. Despite this, RCL is downsizing its chicken division, the largest supplier to KFC SA, and increasing its focus on quick-service retailers such as takeaways, in order to increase profitability, Field says.
In the retail sector, the company would not pursue market share growth in IQF chicken, but focus instead on value-added products. "This industry will always be cyclical. We've tried to smooth it out by focusing on customers and producers," he says. In reaction to the slowdown of South Africa's consumer market growth, the group was viewing Africa as part of its strategy for the future.
"It's a key area of growth," Field says. "There's a huge untapped market north of our borders. We're intent on building businesses in targeted geographies [in Africa]." The company was prepared to export skills and expertise to the rest of the continent in its drive to capture market share there, according to him.
Pioneer Foods
Pioneer Foods, which owns brands such as Sasko and Bokomo, forecast that the SA consumer would continue struggling this year. "There are many conflicting data points. However, we believe that the SA consumer will remain under pressure, which will naturally impact demand and growth rates in general," the company's executive for marketing and corporate strategy, Anton van Zyl, said in response to questions.
The group, based in Paarl, spun off its broiler, egg and animal feed unit, Quantum Foods, late last year, after returning it to profitability. Quantum's share price slumped more than 18% after its first closing price of R3,50 on listing day, to R2,85 in mid-December. It rallied to R3,90 on 21 January. Pioneer Foods returned 87% to investors, according to financial services provider Bloomberg.
The group's after-tax profit for the financial year ending 30 September jumped 93% to R966,3 million. Sales grew by 8,9% during this period, which could be attributed to higher sales margins. "We haven't sacrificed margin," Van Zyl says. "Market share gains are as a result of a number of elements, including investing in and strengthening our brand propositions, ensuring product quality, distribution and merchandising effectiveness, and ultimately ensuring that we offer value to our consumers."
After reorganising its business units into three divisions – groceries, essential foods and international – the company is building on its underlying brands. "We're fortunate in that we have a balanced product portfolio, ranging from essential foods and basic requirements such as bread and maize meal, to the more value-add product categories such as juices and iced tea," Van Zyl says. "The challenge is to continue accelerating our innovation efforts and offering better value propositions and quality than our competitors."
Two of SA's three largest diversified food companies have shown strong revenue growth since 2008, while the after-tax-profit picture is more mixed. Companies' annual financial statements
Tiger Brands
Tiger Brands did not fare as well as its two big competitors. The group, which owns brands such as Koo, Tastic and Albany Bakeries, saw a 22% slide in after-tax profit from continuing operations, to R1,8 billion from R2,4 billion, despite increasing sales by 11% and keeping the growth in cost of sales at the same pace, according to its financial reports.
The group's slump in profitability is largely attributable to a R954 million write-down of its holding in Nigeria-based Dangote Flour Mills, and a further R68 million write-down relating to its 100% stake in another Nigerian company, Deli Foods. The group bought its controlling stake in Dangote in 2012.
Tiger Brands posted a R384 million loss at its Nigerian operations in the 2013 financial year, which contracted to a R281,9 million loss in the book year ending 30 September last year, according to company financial statements. This unit has not posted any profits since it was acquired, and the company is now focused on turning its Nigerian division around, while growing its footprint on the rest of the continent.
"International expansion into the balance of [Africa]remains core to Tiger Brands' growth strategy and, as such, the group will continue to invest in its international businesses," the company said in its annual report for 2014.
"The existing businesses in Nigeria remain a key focus area, with the priority being to fix and grow these businesses."
This article was originally published in the 6 February 2015 issue of Farmers Weekly.