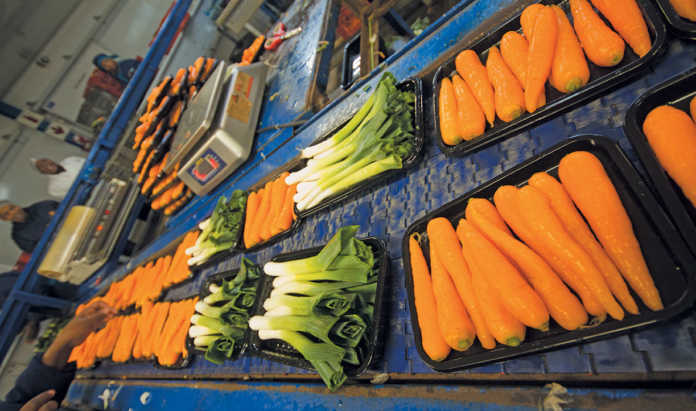 If asked about the origin of the fresh baby carrots on their plates, most restaurant-goers in London or Paris might answer, quite reasonably, 'Somewhere in Europe'.
Few would suspect that it had been hand-picked 9 000km away in Southern Africa just days earlier.
The Yukon Group, a specialist vegetable production and export company established in 1991, produces more than a dozen varieties of baby vegetables. The most popular of these are baby carrots and tops, leeks and fennel.
Founder and managing director of the group's Yukon Farms operation near Bothaville in the Free State, Gottlieb Venter, says that he started small. "My partners and I had only about 6ha in total," he recalls.
READ Strawberries: overcoming the stumbling blocks
Today, Yukon Farms comprises 356ha, but due to a rotational system, about 500ha of vegetables are planted annually. This is 55% of the group's total export volume.
Yukon International, the group's export arm, coordinates the distribution of vegetables from its South African operations, and producer partners in other Southern African countries, to the UK, France, Sweden and the UAE.
This ensures that the produce arrives at its destinations within 72 hours of harvesting. Sales and logistics in these countries are handled by UK-based division, Yukon Fresh Produce Europe.
Strong demand in South Africa for these vegetables has also secured shelf space in large local supermarkets.
Labour-intensive precision production
All the vegetables, with the exception of baby leeks, are planted mechanically and irrigated under pivots. Every crop, however, is harvested by hand.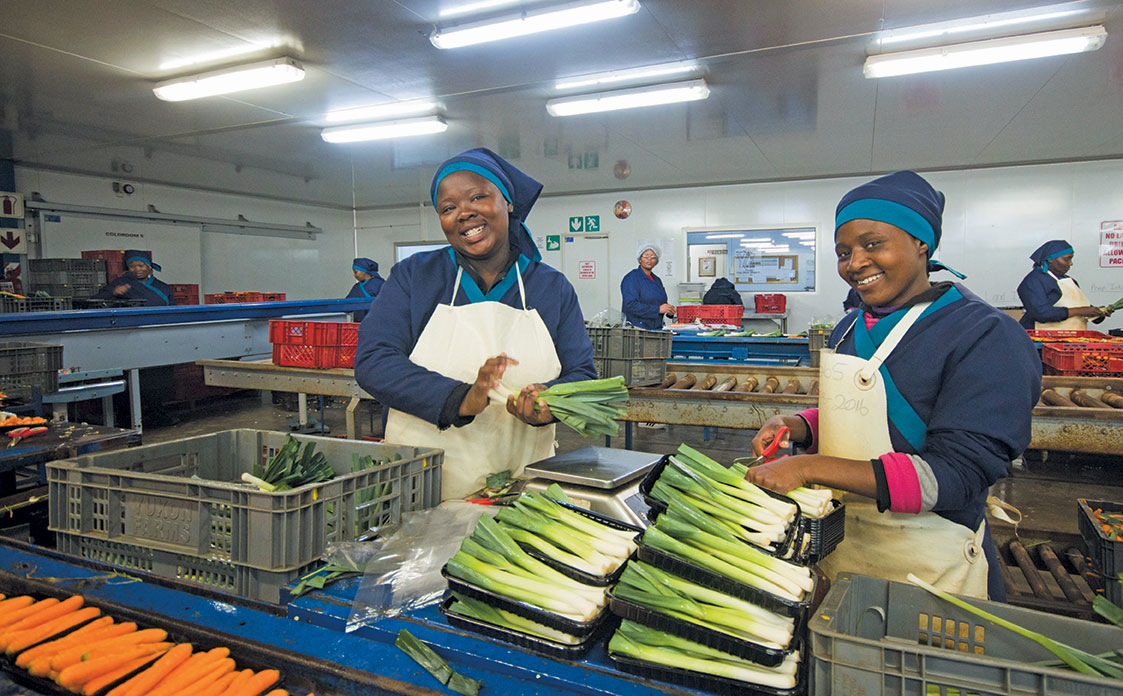 This labour-intensive production provides jobs for 130 members of the surrounding community, and a further 220 employees work in the packhouse in shifts, six days a week.
Employees are remunerated according to an incentive-based payment system, which enables them to potentially earn far more than the minimum agricultural sector wage.
Strategic labelling
According to Gottlieb, the Yukon Group was one of the first South African producers to recognise the niche for baby vegetables in the market.
READ Food label claims: true, misleading, or outright lies?
He explains that the group has taken a highly strategic approach to labelling, as is evident in the variety of labels on different boxes of vegetables ready to be despatched.
Produce destined for supermarkets in the UK, for example, is packaged under the 'Out of Afrika' label, which is one of the group's top brands, and is intended to appeal to consumers' preference for 'exotic' produce.
Vegetables destined for other countries are marketed under different labels, while locally marketed produce are either marketed under the specific retail outlet's brand, or the generic Yukon label.
Making the most of growing conditions
Although a keen understanding of trends, and a good marketing strategy are important, these are not the be-all and end-all of success, Gottlieb stresses.
He explains that one of the most important lessons he has learned over the years has been to avoid scheduling production strictly according to market demands.
"Initially, we grew [only] products that the market was asking for. Instead, we should have asked the land and the surrounding climate what we should do."
Since Gottlieb started paying closer attention to local climatic and farming conditions, as well as using the soil to its optimal production capacity, the farm has grown consistent volumes of quality baby vegetables for 12 months of the year.
"You shouldn't just produce for a gap in the market. Ask yourself what the farm is meant for and produce according to that," he says.
Email Gottlieb Venter at [email protected].