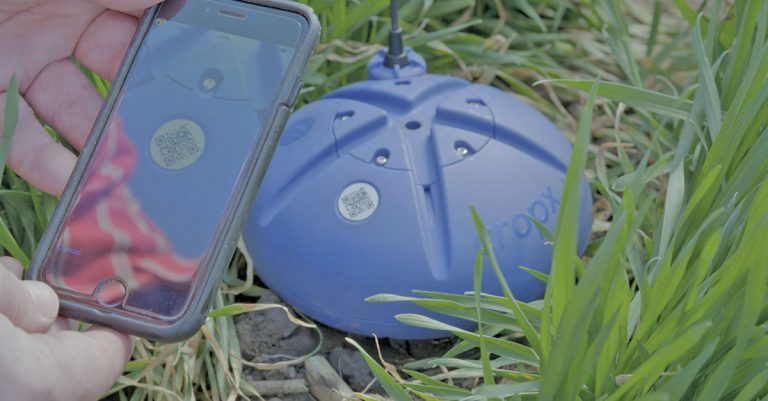 A recent webinar hosted by the Israel Trade Mission and Israel Export Institute showcased Israeli agricultural technology currently available and applicable to crop production in South Africa, particularly avocados.
While Israel currently produces more avocados than South Africa does, Amit Lev, head of the Israel Trade Mission to South Africa, says that, given time, South African farmers may out-produce those in Israel, especially with the new technologies available. (In the 2020/21 season, Israel produced 270 000t of avocados, while South Africa produced 130 000t.)
Israel's investment in technology for agricultural production was out of necessity, says Frederico Atlasovich, head of agro-tech at the Israel Export Institute. With half of the country being a desert and the other half suffering from water scarcity, Israel's innovative technologies focus on farming in water-scarce conditions. This is ideal for South Africa, the world's 30th driest country.
Ari Dembo, sales executive at the Galilee International Management Institute, says education is key to successful technological farming. "Israel has always had a scarcity of resources, but we've succeeded in agricultural production because we've invested in our human capital. Education is key."
Education
Israel is home to nine million people. "We are number one in the world when it comes to unicorns per capita. Unicorns are high-value start-up companies worth over US$1 billion [about R14,7 billion]. It is through education, experimentation and innovation that Israel has created a US$400 billion [R5,9 trillion]economy," says Dembo.
"We love to pass on this information to the rest of the world, especially to developing countries."
He adds that Israel has done a lot of research on avocado production, and the Galilee International Management Institute has been able to put together a 14-hour course on avocado production that is also available to South African producers.
The course, presented by experts from Israel, covers subjects such as new technology, varieties, water management, disease control, yield optimisation and food security.
CropX, a soil analytics company, is a great example of Israeli knowledge turned into a practical, on-farm solution. Matan Rahav, director of business development at CropX, explains that the company's soil sensors are put in the soil and measure moisture, temperature, nutrient availability and electrical conductivity.
The data from the sensors is then uploaded to the cloud where it is analysed and presented as management data to the farmer.
In a recent lucerne trial, water usage was reduced by 40%, with a 10% increase in yield. "Similar results have been achieved in other crops, and we believe it will also be of much value to avocado growers."
Data collection
Data collection and analysis company SeeTree monitors and analyses data to enable farmers to manage each tree according to its specific needs. The company started with two small citrus trials about a year ago and is already managing over 6 000ha of South African citrus trees, according to Alexander Rudinsky, South African project manager for SeeTree.
"We create tree-centric digital maps of the farm by using three different layers of technology to create an all-in-one platform for agronomic data."
Military-grade drones are used to take aerial photos. The orchards are then digitised by using human and artificial intelligence. A specialised vehicle is used to get the insights that cannot be captured from the air. Ground scouting teams visit the orchards to verify and calibrate the data.
"We make use of multispectral sensors to measure chlorophyll, water content and vegetation and many other parameters in order to determine each tree's health status," explains Rudinsky. From this data, farmers receive a report and dashboard information that can be used to make daily and tactical farming decisions.
"Even if producers farm in an area where they have a lot of connectivity issues, they can still use our services. We developed an offline mode in our applications for when you're on the field. When you have reception again, you can simply upload the data to the system again."
Rudinsky says they have developed a simple tree health language that allows for easy management of production units. Tree height, canopy area and volume, as well as weed density and height are but a few of the data layers available in the SeeTree management tool.
Tree sensing
Saturas, an Israel-based company focused on improving farmers' water usage, calls its specific type of technology InTree intelligence. Lilach Zaretski, regional account manager for Saturas, says it's a daily mission in Israel to use water optimally.
"This is actually a struggle for farmers across the globe. The need to use less water while increasing production has led to the plant-sensing evolution. Currently, Saturas is the only commercial company to offer farmers a direct link to the status data of the tree itself. We're listening to the tree from within."
Saturas makes use of a device that's fastened around the tree. This device sends data about the tree's status directly to the farmer.
"Our technology focuses on the stem water potential [SWP] of the tree." SWP is the scientific unit that measures water tension within the tree. This is a direct reflection of the energy that a tree needs to use to pull water from the soil.
"SWP is recognised by leading research institutes as the best indicator of a plant's water status and is considered the gold standard method since 1965," says Zaretski.
However, until now, it has only been used on a small scale within academic settings, because it's not very practical at farm level. Saturas' InTree device claims to have closed this gap and offers the science in a practical package to farmers on a daily basis. For example, fruit growers use InTree's monitors to make intelligent irrigation decisions, achieving economic results to increase yield and quality, while reducing costs.
While the sensors and transmitters operate on batteries, each communication hub needs electricity.
"You can supply this by using either conventional electricity or solar panels. Each hub is connected to hundreds of trees. You also need Internet connectivity, but we operate in various areas around the world and it has not been a problem so far," says Zaretski.
Propagation
Dr Lior Rubinovich, founder of AgroCulture, says global avocado production in 2017 was six million tons produced on 600 000ha of orchards. There is a global increase in demand for avocados, and 15 million avocado trees are planted annually worldwide.
Israel produces avocados on 13 000ha, and growers and exporters are enjoying good profits. He says the industry is faced with two main challenges: tree propagation rate is the single largest bottleneck preventing faster growth; and pathogen infections, which are leading to tree losses of between 10% and 15% in Israel.
Currently, all commercial trees are either grafted from clonal rootstock or grown from seedlings. Rubinovich says AgroCulture has now developed a cost-effective method for the tissue culture production of several elite avocado varieties.
There are several advantages, he says, to tissue culture propagation compared to grafting or seedling propagation. The tissue culture method produces pathogen-free trees that are genetically homogeneous. The process takes eight months, as opposed to the 10-month seedling or the 18-month grafting process.
Tissue culture production is repeatable and independent from the environment and there is year-round availability of trees. It is also potentially profitable, in contrast to the high cost of grafting and the low price of seedling trees.
So far, AgroCulture has developed commercial protocols for Shiller and Dusa rootstock tissue culture propagations. An initial protocol has been developed for VC rootstock, as well as an initial protocol for Shiller microcuttings, which will increase propagation rates. An initial protocol has also been developed to allow for in vitro grafting of sterilised Hass avocados onto Dusa rootstock.
"We've developed the technology and, with commercial interest, it can be put into operation."
Email Charmaine Hirshowitz, business manager of the Israel Trade Office at the Israeli Embassy in South Africa, at [email protected]; Ari Dembo at [email protected]; Matan Rahav at [email protected]; Alex Rudinskiy at [email protected]; Dr Loir Rubinovich at [email protected]; and Lilach Zaretski at [email protected].