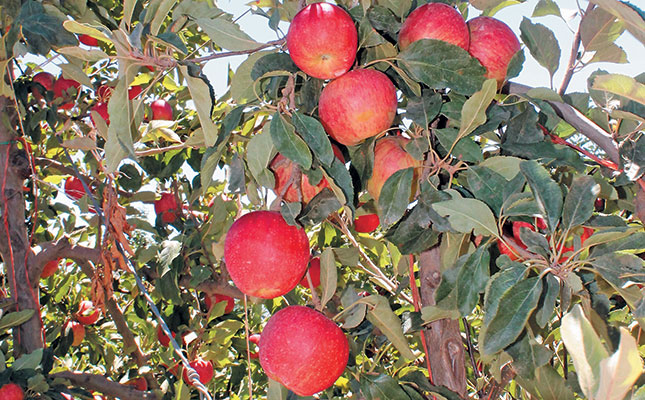 What is Wesgro and what is its role in agriculture in the Western Cape?
Wesgro is the Western Cape trade, investment and tourism promotions agency. We work with the agricultural industry to promote local agricultural products, attract investment in the agro-processing sector, and promote tourism across the province.
READ Mechanisation in Africa: AGCO on its plans for the continent
We also assist with outward investment in the rest of Africa, and this is, to a large extent, focused on agriculture related opportunities.
Why do you think North Africa holds the largest export potential on the continent?
Through a decision support model [DSM], we've established that North Africa holds the greatest share [58,6%] of opportunities in terms of trade for the Western Cape. The three North African countries with the highest number of realistic export opportunities are Egypt, Algeria and Morocco.
Very little of South Africa's produce is exported to the region, despite its relatively high gross domestic product [GDP] per capita. North African countries are often seen as part of the Middle East, so global companies tend to have a separate focus on this region.
South African exporters tend to focus more on Europe, and, increasingly, the East, and neglect North African countries.
Based on an analysis of imported products in the region, there is a high degree of overlap between what is imported to North Africa and what is produced in the Western Cape.
Why is South Africa not trading as much as it could with North African countries?
There is little information on this. Reasons could include non-tariff barriers such as religious, requirements; for example, producing halal products. There is also the traditional focus on other markets, namely the SADC, Europe and the US.
How will exporting to North Africa differ from exporting to our traditional markets such as the EU?
I am sure there are many country-specific challenges. However, the upside is quite significant and definitely requires further investigation. Wesgro is currently exploring ways to increase trade and investment with North African countries.
READ Food label claims: true, misleading, or outright lies?
What do Africa's markets, and specifically, North Africa's markets, want?
Much more research into these markets is required to answer that. However, we do know that the top products that the Western Cape trades with Egypt are:
Flat-rolled iron or non-alloy steel of a width of 600mm or more.
Insecticides, rodenticides, fungicides, herbicides, anti-sprouting products, plant-growth regulators, disinfectants and other similar products.
Fresh apricots, cherries, peaches, nectarines, plums, and sloes [Prunus spinosa].
Grapes, fresh and dried.
Certain enzymes.
Agricultural, horticultural, forestry, poultry-keeping and beekeeping machinery, germination plants fitted with mechanical or thermal equipment, and poultry incubators and brooders.
Mineral and chemical fertilisers.
Animal guts, bladders and stomachs (except those from fish). These can be fresh, chilled, salted, in brine, dried or smoked.
Prepared binders for foundry moulds or cores, and chemical products and preparations of the chemical or allied industries.
Diodes, transistors and similar semiconductor devices, and photosensitive semiconductor devices.
Clothing.
Certain plastic products.
Centrifuges, centrifugal dryers, filtering or purifying machinery, and apparatus for liquids or gases.
Diagnostic and laboratory chemicals.
Which other African countries does the Western Cape focus on?
We focus on our immediate neighbours, and also do fairly well with Angola and Nigeria. The really long-term opportunities, however, are in North Africa, where there's relatively high per capita income and a need to import many agriculture-related products.
Who are our major competitors with regard to exports to other African markets?
The largest exporters of industrial and commercial goods are from China, Europe, and to some extent, the US. However, food products are imported from all over the world, including from South Africa. Nevertheless, I don't believe that we have reached our potential with many of these countries.
How big a role player is the Western Cape on the continent?
The Western Cape's economy is significant. In 2015, the province's economy was larger than those of countries such as Kenya, Tanzania, Ghana, and Ethiopia, to name but a few.
What are the key challenges to exporting to the rest of Africa?
There are a few, but I'll highlight three crucial issues:
First, it's expensive to travel in Africa, yet this is the only way to build relationships.
Second, logistics is an issue, especially for perishable goods.
Third, tariffs are problematic, as they are not always implemented uniformly and bribery is widely used, which is hugely disruptive to trade.
Does the Western Cape have an advantage over the rest of South Africa in terms of exporting into Africa?
We do, in that we have a port that links East and West Africa. We also have very good road and rail networks, as well as the second-busiest airport in the country. Connectivity is also not a major issue in the Cape.
What advice do you have for agricultural role players who want to export to, or invest in, Africa?
Conduct sufficient research on countries before jumping in.
Try to meet as many African business people as possible when they are on sourcing missions in South Africa. It is useful to work with institutions such as Wesgro to facilitate that.
Go on frequent exploratory foreign missions.
Make sure you have the right quality product for a particular market. Not all markets are looking for premium products, but quality and price are still very important to consumers.
Be willing to be more flexible when doing business in Africa. Build long-term relationships and treat people with respect.
Email Cornelis van der Waal at [email protected].