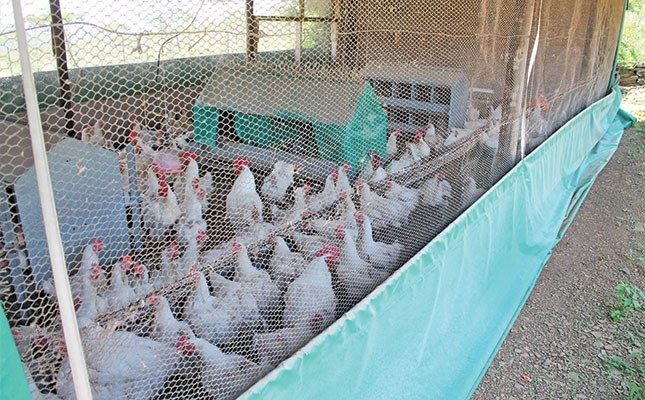 Since its establishment in 1992 as a private, non-profit training facility, the KwaZulu-Natal Poultry Institute (KZNPI) has provided theoretical and practical courses to thousands of people from South Africa and other African countries.
These trainees have included everyone from subsistence farmers to employees of large corporates in the poultry value chain.
READ Chicken housing – get the basics right!
Dr Nicky Tyler, a lecturer in animal and poultry science at the University of KwaZulu-Natal and chairperson of the KZNPI, says that trainees usually undergo three to five days of intensive theoretical and practical training at the institute's premises in Pietermaritzburg, boarding on site. This changed, however, with the arrival of COVID- 19 in early 2020.

"For our on-site training, we have lecture rooms, and eight production units housing commercial layer hens, broiler breeders, and broilers, all of different ages and at
different stages of development and production," he says.
"We also have a small demonstration hatchery and facilities for trainees to learn how to conduct post-mortems to identify the more common health problems found in poultry production."
Training in all aspects
According to one of the directors managing the KZNPI's training portfolio, Dr Shelley Johnston, the on-site courses range from a general introduction to the fundamentals of poultry production, to an increasingly specialised focus on the commercial production of broilers, broiler breeders, and layers. Even more advanced are courses in the management of hatcheries, abattoirs, poultry business, labour and biosecurity.
"The KZNPI also provides off-site training to existing poultry businesses, which hire us to upskill their employees," she adds.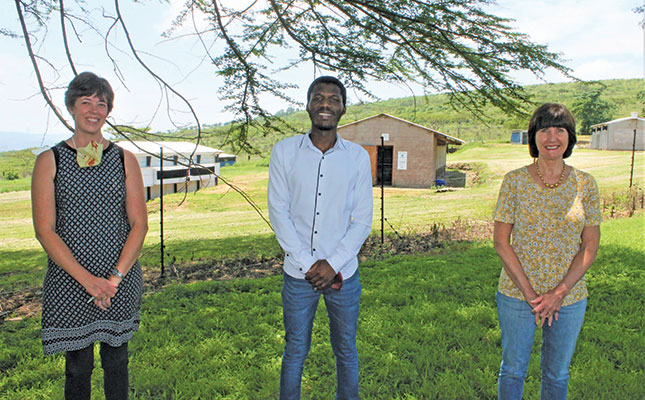 Johnston says that trainees who have passed through the KZNPI over the years have paid for the courses in a number of ways: they have done so out of their own pocket, been sponsored by farming co-operatives or employers, received government funding, or been sponsored by the South African Poultry Association (SAPA), the Swiss-South African Cooperation Initiative, or by the World Poultry Foundation (WPF).
Fellow KZNPI director Tessa de Carle has been instrumental in liaising with these funders.
KZNPI farm manager Lindelihle Nxumalo, who also does some of the on-site practical training, says that poultry production is especially popular among smaller-scale landowners or residents of traditional authority lands.
READ Tips for better chicken house heating and ventilation
This is because broiler and egg production can be carried out intensively on a tiny parcel of land, and financially constrained people can start out small and gradually expand production as money and space allow.
"Eggs and chicken meat are still the cheapest animal proteins in South Africa; they're highly nutritious, and can be cooked and eaten in different ways. So they're very popular among many low-income consumers, but are also enjoyed by higher-income consumers," explains Nxumalo.
"Moreover, owning a poultry flock is now being seen as a sign of wealth for people who don't have the land to own cattle, goats and sheep, which have long been considered a sign of wealth in some African cultures."
Johnston points out that the November 2019 signing of the South African Poultry Sector Master Plan by government and industry leaders in the private poultry value chain is also creating increased demand for formal training in commercial poultry production, processing, value adding, and marketing.
Key aspects of the master plan include significantly expanding local production of poultry products, promoting their consumption over imported products, creating thousands of new jobs in the value chain, and supporting previously disadvantaged individuals to become sustainable operators in the value chain.
READ The cost of adhering to chicken welfare practices
Unfortunately, adds Tyler, South Africa's hard lockdown and other restrictions due to COVID- 19 meant that the KZNPI was unable to host on-site training courses from the end of March until early September last year.
"With the institute being a non-profit company, the loss of income hit it hard. Even now that we can hold on-site courses again, our trainee numbers per course have to be reduced from between 25 and 30 people to fewer than 20 to ensure that social distancing and other health regulations are met."
This dire financial situation was the catalyst for the KZNPI's management and board members urgently seeking additional means to generate income without straying from the institute's core mission and principles.
Online training
Tyler stresses that effective training in the fundamentals of poultry production requires trainees to gain hands-on practical experience.
Many practices, such as the correct physical handling and observation of birds, evaluating the quality of house litter through sight, smell and touch, feeling in-house airflow, temperatures and relative humidity, and taking blood samples, simply cannot be
properly taught and learnt via theoretical lessons or even by videos.
READ Basic chicken care: how to breed and feed
However, for trainees who have already undergone such fundamental training, opportunities exist for advanced upskilling, which can be provided via mostly theoretical courses.
"We had previously considered the potential for offering online courses, but had never really followed up in any detail. Then the lockdown arrived and the idea became extremely relevant and feasible. For our initial offerings, we settled on the more advanced business management aspects required for profitable poultry production. We already had facilitators with the knowledge and experience to compile and host such courses," explains Tyler.
The KZNPI opted for the Moodle open-source platform for teaching, learning and collaborating online. For Tyler, Johnston and the rest of the team, one of Moodle's main advantages is that it enables trainees to be enrolled into particular modules, and they can access information uploaded week by week by facilitators.
KZNPI administrator Mary-Ann Bruton explains that Moodle also allows the institute's facilitators to set assignments and multiple-choice quizzes using the online platform's templates and interface.
The platform can immediately mark the quizzes, using the correct responses already inputted by the facilitator, and provide trainees with fast results.
Trainees can also do assignments while online, or download and complete them offline and then upload them for the facilitator to evaluate.
"These online courses are aimed at further upskilling producers already skilled in the fundamentals of running a poultry operation. The trainees would need a desktop computer, laptop, or tablet not only to access the courses, but also to apply what they learn in the management of their businesses.
"They also need to be able to operate software programs like Excel to manage the finances and other important records of their operations. The courses are in English, because this is one of the main languages of business internationally," says Tyler.
E-learning proving popular
Johnston says that SAPA and the WPF have already funded the participation of trainees
in the KZNPI's online Profitable Broiler Production, Profitable Egg Production, and Poultry Business Skills courses hosted so far. Self-funded trainees have also undergone one or more of the courses.
She adds that the online courses were hugely popular during the latter stages of the lockdown when restrictions on movement were still in place.
Another drawcard for the courses is that trainees can undergo the lessons at their own pace and in the comfort of their homes. Moreover, if trainees need to compare a theoretical aspect of the training with what is happening in their own poultry operation, they can simply go to their chicken houses.
Nxumalo participated in the KZNPI's first Profitable Broiler Production course not only to improve his management abilities, but to give feedback and recommendations on where any potential improvements could be made.
"On my course, we had a group Zoom meeting scheduled with our facilitators," he recalls.
"When a number of the trainees didn't attend, we realised it was because they thought it was going to be a live test session. They were clearly nervous of being asked tricky questions. We at the KZNPI realised that, in future, we needed to inform them that it wasn't a live test, but an interactive training session."
Each online course takes place over five consecutive weeks, with the first four weeks focused on theoretical training and the fifth week dedicated to assignments and a course wrap-up.
According to Tyler, the KZNPI's online courses have been designed to use as little data and be as user-friendly as possible. The trainees can view training videos and PowerPoint presentations with voice-over lectures by the facilitators on demand whenever they have the time to be at their computers.
A training manual is also supplied for trainees to read at their own pace, and they can use the Moodle platform's chat function to submit any written questions and receive answers from the facilitators.
"Online training enables the KZNPI to host far larger groups of trainees per course than on-site training does," says Tyler. "Although trainee numbers for the initial stages of our online courses could have been greater, we think it's a good start, and the courses are definitely going to continue."
Phone the KwaZulu-Natal Poultry Institute on 064 860 0130, or email [email protected].
Visit kznpi.co.za.